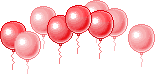 Birthday Messages
many many happy returns of the day nads...i can't express how happy i feel in ur company...the only person who has no ulterior motive with regards to hc
may u remain his granny forever...
and may we start our days together for many more yrs to come
stay blessed...and remain the dangeybaaz u are...waise i have no intention of getting adopted by u...but still i'll go with the toweliya siggy
love
~ vandy ~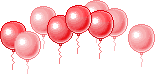 Wishing you a very very happy birthday
May all your dreams come true and
May you always live a happy and prosperous life...
Once again
HAPPY BIRTHDAY
Have lots of lots chocolates and cake ...
~Lissakhan~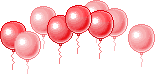 my wish is...
may god bless you
may you be happy always...
a friend like you is hard to get..
a wit so rare to see..
glad i am that you are my friend..
a wonderful human being to core..
may all you wishes come true...
~ Lakshmi ~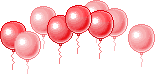 Harshu wishing you in his Ishtyle
x
Happywala B'day Nads... Wish u enjoy it your way...
Loads of love n
~ Sneha ~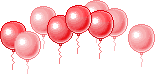 Happy birthday granny
may u get all the happiness and success
Stay blessed
Lots of love

~ zoha ~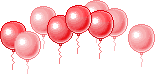 A very Happy Birthday Nadia...
I hope u have a beautiful and fun filled day...
May all ur dreams come true...
Have a blast...

~ shil_hc ~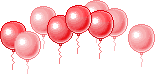 Finally another year Finally you have grown another year older
On this auspicious day
Just want to wish you all the happiness and success around
Many Many Happy Returns Of The Day
Stay Blessed
Partyy Harddd

~ Aashi ~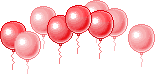 Happy Birthday nadia,Wish you get all the success and happiness.
Keep smiling & stay blessed

~ Maha ~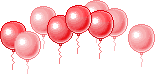 Wishing you a Very Happy and Enjoying Birthday NadS
~ Ramya ~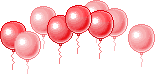 baar baar din ye aaye
baar baar dil ye gaayee
tum jeeyo hazaro saal ye hai
i don really kno may be ur's grandson arzoo
...
nahi meri bhi hai arzooo..
...happy birthday to u
happy birthday to u
happy birthday to uuu
may all your dreamz come true...
Many Many Happy Returns of the Day nadz
no HC pics/video from myside..as jo pasand hotein hai woh dil mei hotey hain
may be
yeah i kno with u so busy these days
party to milne se rahi
so here's my contribution to ur birthday party
May allah fullfill all your wishes,soften the harder paths of your life...
may you get wadever/whoever
you desire in this life n hereafter inshallah.
it feels nice when you are around ...feels som1 of my kind is around...
love you aloads
love
~ saba ~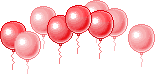 Happy Birthday to one of the huge n pagal HC-lovers...
Wishing you a successful and prosperous year ahead Nadz..
stay blessed.. stay happy.
.
Keep rocking with your pagalpanti...
~ Sid ~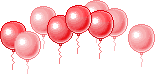 jo international granny hey...jo
coconut ka personified version
hey...jo toweliya ki secrete
admirer hey...jo hm sb pagalo
ki leader hey...jo hmesa hmpe
gussa krti hey...meri uss
pagal granny ka aaj happy wala
bday hey many many happy
returns of the day granny...all
ur bachas love you alot

~ silky ~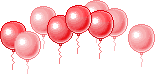 Wishing you another year I'm wishing you another year
Of laughter, joy and fun,
Surprises, love and happiness,
And when your birthday's done,
I hope you feel deep in your heart,
How very much you mean to me,
More than you can know.
A Joyous Birthday with Fun and Friends,
A Happier Day with gifts and grands,
Where wishing is a trend,
I simply pray for you my friend,
Be the HAPPIEST forever,
May you see this day,
Again and Again.
Be yourself
(B)e yourself
(I)nvite new challenges
(R)ecall past triumphs
(T)rust your instincts
(H)ave faith in your abilities
(D)esire only the best
(A)ffirm your strength
(Y)ou've got what it takes!
Wish you a very!!!
May every path be smooth for you,
May every corner bring you happy surprises,
May every day put a smile on your face,
May every friend bring you price and joy,
May you get whatever you always wished for,
And may you never forget ME!
Gifts are packed in silver paper,
Sweets are sparkling in shiny wrappers.
Delicious cake is waiting to be cut,
Sweet as ever and covered with yummy nuts.
A very Happy Birthday to You Nadia !

~ urooj ~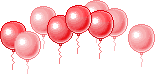 Lots of hugs and kisses
Meant specially for you
On your birthday Granny
Cause we all love you!
Teri baato se darr lagta hain but teri harkato pyaar bhi ata hain granny !!
tujhe nahi pata k how teri leadership mein nayi zindagi mili hain humko!!
happywala birthday!!!

~ Sundas ~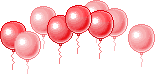 May your birthday be filled with many happy hours and your life with many happy birthdays...!! HAPPY BIRTHDAY
Celebrate your birthday today..celebrate being happy every day
Wishing you a day that is special in every way
hope your day is simple terrific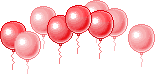 Did i forget to tell you something?? ofc i did.. why else would i be here
so the thing is...
SARANGHAE! I LOVE YOU
_
!!
and i have to unleash our gift for U to world!!! NO???
HC par to Tera hi HAQ hai..
Par DROOLWORTHY pe toh PUBLIC ka HAQ bantha hai ki nahi?!
PS : ANY OBJECTIONS WILL NOT BE SUBJECT TO HEARING!


Love
Ress~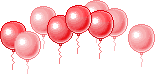 "Janam din aapko mubarak ho.. Hc ke sapne aapko aaye humesha... Ek ache pati ki talash khatam ho jaldi... Humari dosti aaisi hi chalti rahee. .. Itni si dua hai aapke ke liye aaj kw din... Aur humari mulakat jald ho...
"
sveta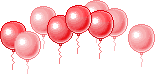 Edited by sugi77 - 12 March 2013 at 6:38am