When first i became your fan, it was because of your looks, then i loved your style also, after watching your other shows i loved your acting and in the end i started adoring you as a human being. You are simple, a kind person yet charming that is why you attract audience. Combination of your looks, style, charm and talent casts spell on your fans and non-fans. The 12th november 2012 is a memorable day of my life..i will never forget that day..that was most special day of my life till now..your wish 'God bless you' to me inspires me and gives me strength to fight. I thank facebook from heart for that! May god bless you with lots of happiness. May you achieve everything in life. May your each dream come true. Proud of to be your fan. Today's day is as special for me as for you. On this special day, I wish you all the very best, all the joy you can ever have and may you be blessed abundantly today, tomorrow and the days to come! May you have a fantastic birthday and many more to come... HAPPY BIRTHDAY!!!! May you always keep smiling. Many many happy returns of the day Piyush Sir. May you get success on every step of your life. May god fullfill your life with joy. May God Bless You. May you have an enjoyable day today and everyday. I HOPE YOU ENJOY YOUR DAY TODAY AND U SPEND IT WITH THE ONES YOU LOVE!!!! I HOPE YOU GET EVERYTHING YOU ASKED FOR!!!! I hope you have the best birthday!!!! Be happy and keep that beautiful smile you have. A very very Happy, Cheerful and wonderful Birthday Piyush Sir. Keep smiling and stay blessed always.
I wish you million smiles,
I wish you laughter,
I wish you million more moments to remember your birthday for.
May everything you want become a reality,
May this day be the happiest day for you!
Happy Birthday :)
Phool khilte rahein zindagi ki raah mein,
Hassi chamakti rahe aapki nigaah mein,
Kadam kadam par mile khushi ki bahar aapko,
Dil deta hai yehi dua baar-baar aapko.
BY Mansi

On this special day, I wish you all the very best, all the joy you can ever have and may you be blessed abundantly today, tomorrow and the days to come! May you have a fantastic birthday and many more to come...
Hope YOU GET ALL THE SUCCESS AND HAPPINESS IN YOUR PERSONAL AND PROFESSIONAL LIFE.YOU ARE THE MOST TALENTED AND VERSATILE ACTOR I HAVE EVER SEEN.YOU BROUGHT LIFE TO BEAUTIFUL CHARACTERS LIKE KULWANT(MMDR),AMAN (PRATIGYA),ARJUN (GEET),ABHIGYAN (HNLHS).YOU ARE JUST PERFECT FOR ANY ROLE AND YOUR ACTIONS,EXPRESSIONS,SMILE,VOICE,PERSONALITY EVERYTHING IS UNIQUE AND DIFFERENT FROM OTHERS.YOU ARE AN AMAZING ACTOR AN A VERY NICE PERSON.I WISH YOU CONTINUE TO SUCCEED IN YOUR CAREER.
A VERY VERY HAPPY BIRTHDAY PIYUSH SIR
BY Arjoon

Birthday Message For Piyush
Powerful
Intelligent
Young
Unique
Silent
Honest
The most valuable asset is not "a Head full of knowledge" ,
But "a Heart full of love" ,
Sometimes "Hands willing to help" ,
Also "Legs following you" ,
As well as "Eyes watching you" ,
and "Ears hearing you" ...
That is how Abhigyan made me feel...
I wish A Heartiest Happy Birthday to you and all your wish comes true - today, tomorrow and forever...
From,
Renu

Piyush Sir i adore you, You adore me. You are my most favorite and only favorite actor.. You are my inspiration. You are best actor in this world. I have never seen an actor like you. You are just a milestone for TV industry. You bless the earth with your presence and smile. You bless the screen with your acting. On eve of your birthday i just with you lots of happiness, wish you that your all wishes and dreams come true. May you always get success in your life. May god bless you always. Just always want to see you top of the world and smiling. May you keep smiling always. You are a start and Gem. Thanks for coming in my life. A very very Happy birthday Piyush Sir.
By Saki

WISH YOU A VERY VERY HAPPY BIRTHDAY PIYUSH SIR.
MAY GOD BLESS YOU WITH SUCCESS ,HAPPINESS AND LOTS OF LOVE.YOU ARE THE MOST AMAZING ACTOR I HAVE EVER SEEN AND I AM REALLY VERY PROUD TO BE YOUR FAN.
YOUR ACTING SKILL,SUPERB EXPRESSIONS,STYLE,VOICE,LOOK EVERYTHING MADE ME FALL IN LOVE WITH ALL THE WONDERFUL CHARACTERS YOU HAVE PLAYED SO FAR' KULWANT,AMAN,ARJUN,ABHIGYAN ALL ARE DIFFERENT FROM ONE ANOTHER AND EACH ROLE IS UNIQUE.
I LIKE ARJUN AND ABHIGYAN THE MOST..THESE TWO ARE TOTALLY DIFFERENT CHARACTERS PLAYED BY YOU'AND YOU JUST PORTRAYED THEM PERFECTLY.YOU ALWAYS PUT A GREAT AMOUNT OF HARD WORK AND DEDICATION IN YOUR WORK AND THAT'S WHY YOUR EVERY ROLE CREATED MAGIC ON SCREEN.
YOU ARE A PERFECTIONIST AND YOU ALWAYS AMAZE YOUR FANS WITH YOUR FANTASTIC EXPRESSIONS AND ACTIONS .AND THE WAY YOU ARE PLAYING THE CHARACTER ABHIGYAN, ' IS JUST AMAZING, NO CHARACTER HAS EVER TOUCHED MY HEART LIKE YOU DID AS ABHIGYAN'Heart YOUR ACTING IS JUST FLAWLESS AND BEAUTIFUL.
AND AS A HUMAN BEING YOU ARE VERY NICE,DOWN TO THE EARTH AND GENUINE.YOU ARE JUST THE BEST AND YOU ARE MY FAV ACTOR AND ON YOUR BIRTHDAY I WISH U ALL THE HAPPINESS OF THIS WORLD

WISHING YOU ALL THE GREATEST THINGS IN LIFE BECAUSE SOMEONE AS SPECIAL AS YOU ONLY DESERVE THE "BEST " ..MAAY EVERY DREAMS OF YOUR COMES TRUE'AND KEEP SMILING ALWAYS
A birthday is a million moments,
Each holding a promise of your dreams...
,
Accomplishments of some special plans.
Wish U a very "Happy Birthday".
BY Moon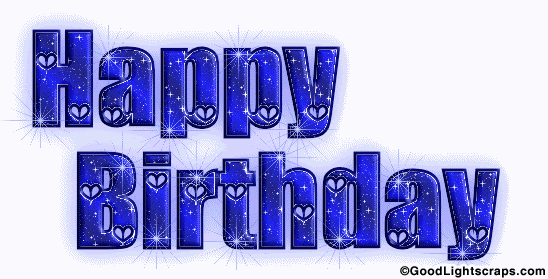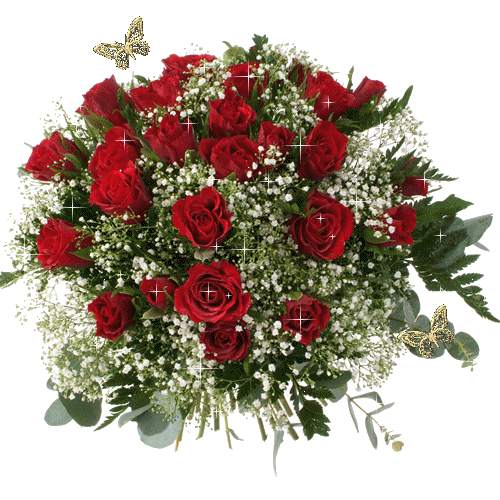 Edited by -Mansi - 11 March 2013 at 4:00am