Originally posted by cinthiann1758
Disclaimer: I would like to acknowledge that all my translations have been found on You Tube Videos translated by Alexa. All credit of translation and my interpretation of her work is acknowledged. All work I consider to be my own with the help of the translation. If work is used please credit. Thank you all for reading!
written in memory, love you mom.

Episode 72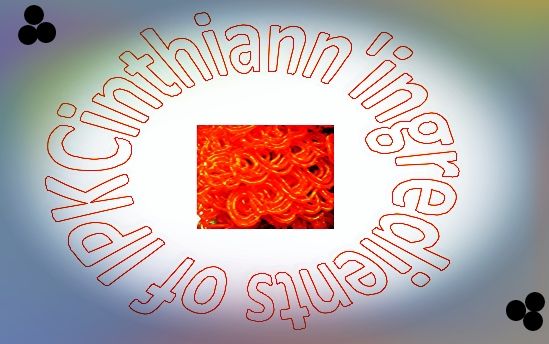 You Will Not Be Spared!
Payal is giving her two cents about how horrible Lavanya is to her and others. Kushi says what can I do this is my job. Payal says you gave conditions for when you started the job that ASR should not see you but nevertheless you always meet him. Kushi says I know I have tried but some how we always run into each other. This has no solution. Payal says you are not going to listen to me so why do I talk to you. You will not be spared right now in Payal's eyes. She storms off. Kushi is upset her sister is angry with her. What can she do to reconcile and appease her?
Payal is a loving sister she didn't have the good vibe in RM. So she was worried for Khushi to work there.
ASR is in the car looking for her. KUSHI! He calls out the car window. Where is she? He will not spare her when he catches up to her. Why did she make him leave her there? She wanted him to apologize. No way, he will never do that! He is Arnav Singh Raizada; he never apologizes, people apologize to him.
He was too imperative.But he definitely was worried for Khushi.
Kushi places a bench in the middle of her bedroom and takes a bottle of water. She is play acting that she is drunk to get her sister's attention. She starts her act, "SUICIDE SUICIDE! My sister is mad at me! If my sister doesn't smile I will kill myself." A white SUV slowly drives by the window and stops outside; the driver craning his neck to look at the scene inside. There she is. She continues, "And the one solely responsible for this is the LG, Arnav Singh Raizada." He backs up his SUV and rolls down the window. "The ASR who doesn't believe in God! He doesn't know how to talk to anyone nicely. He gets angry at anything." He just can't believe what he is seeing or what he is hearing. "ASR you will be sentenced by me. You will go to jail and serve there." He is fuming; he will not spare you KKG
The scene was funny.Sanaya did a brilliant job.
Here it comes, Payal cracks a smile. "If you taunt KKG anymore and if my sister cries anymore you will serve more time!" He takes a deep breath, what is he feeling at this moment? He is witnessing her true feelings, can he handle it?
He was also happy to see her safe and sound.
"Just think about it Jiji, Arnav Singh Raizada, in jail serving time." She is so animated repeating this over and over when suddenly she hiccups and stops, a gust of wind, she feels him, he sees it, and he knows it too. "Hey you finally smiled," she says to Payal. Okay shows over, suicide is canceled! She takes a long swig from her water bottle. He is angry rolls up his window and speeds off. She notices the tail end of his car. She wonders as Payal taps her on the head and calls her crazy, making jokes all the time. Payal wants her to go to sleep and she says no she will sit outside for a while. I am thinking she needs to talk things over with her parents. This situation with him is crazy. He is so rude, so hurtful, she must have her revenge. She will not spare him one bit!
khushi was terribly hurt.But she hid her anguish behind her smile.She tried to entertain her family, but she was really very upset. So she went outside to see the stars, her parents.
Our beautiful Kushi all cleaned up sitting outside looking up at the stars, at her parents; Othis moment of tranquility is ruined when a snakewe come and say he too can't sleep and hands her a cup of tea. h Shyam, you truly disgust me with your infidelity to innocent Anjali.
Khushi was looking ethereal in that scene.
Shyam is really disgusting. Hypocrite shabby fellow.
They toast to happiness. He asys she is the only one he knows who likes to drink tea late in the night and then he asks her what happened at Shantivan. I wish she didn't trust him so much as a friend, this indicates an intimacy, a closeness, which she shares with him.
Coz she didn't know his true face.
She does try to deny that anything happened but he already knows, so spill it, why hide it from him. She tries to deny again but he insists and she tells him that it is a job and she remembers when she was a child she tought she can buy anything with the money from her piggy bank. But now, as she gets older the piggy bank is not enough and the expenses are higher. Now money has become an identity. Shyam agrees money has now defined our importance. Kushi says she likes the conversation they are able to have and how he is now and don't leave her like he did the other day. Shyam agrees and says he will not misunderstand her. (Oh but you do Shyam you think she is interested in you and he also feels if can help it he will never leave her!)
he thought Khushi was also interested on him. But Khushi just considered him a good friend, nothing more.
She says to him if he vere needs monay she will help him so funny Kushi! But he thinks to himself his piggy bank is always full because of Anjali, but it is Kushi he NEEDS in his life too! Shyam, I will not spare you!!!! Kushi is about to leave but he again insists she tell him what happened and she does with tears in her eyes she reveals how ASR always reminds her of her status and the demon through her out of the car in the dark, to walk home alone. She retires for the night. Shyam is infuriated! How dare he do that to HIS Kushi? He will not forgive him. ASR is too proud. He will treat him the way he treated Kushi. Angrily he throws the tea cup, it shatters into pieces; he will not spare him!
Khushi was hurt at Arnav's misbehavior. But she couldn't tell it to anybody. That's why she shared it to Shyam.
Kushi is running out of the house to go to work and she runs over to the garage to speak with Happy Singh. She asks him some questions, gives him a treat for his help and leaves. At the RM, Kushi is placing sugar in ASR's gas tank. UH oh! She will not spare him today. They say payback is a b****.
Khushi was full in her sanka devi mood. Naughty Khushi!
Akash and ASR come out, ASR is on the phone and she hides behind the car. He stops senses something. What is that he feels? Strange. She is praying to her partner in crime, yes even DM is involved in this little charade. He gets in the car tries to start it and nothing. Crank, crank, crank'nothing. It won't start. Kushi gives the thumbs up to DM.
DM also was angry with ASR for his last night act.
What happened to the car? I don't know it worked perfectly fine yesterday. I will be late for my meeting. ASR calls for the meeting to be held in his home and Akash is going to take the car to the garage by Payal's house. Yay!!!!
Akash is in love!
Kushi runs into the RM. Mission accomplished! Now move on to the next mission to explain to Lavanya the importance of marriage! Lavanya is trying to make the oil wicks and she grabs too much cotton. Kushi shows her the right amount. She tells Lavanya about the story of Lord Ram with the importance of marriage in it. She emphasizes marriage over and over until Lavanya says enough Kushi and Mami mutters in the background. She talks about the sacred covenant and societal approval and respect. Anjali come and asks for the sindor and Kushi continues with the importance of sindor and it symbolizing a married woman. Anjali talks about sindor flowing and Kushi remembers her and Arnavji colliding and both being splattered by vermillion.
Khushi was hell bound to make La realize the importance of marriage.La seemed didn't have any interest.
ASR yells for Di. He tells her he is meeting clients at home, his meeting can't be postponed. He asks Jai Prakash to set up a room, everything must be perfect. He doesn't want any mistakes.
Akash is at the garage and says he will WAIT for the car just maybe then he will get a glimpse of Payal. Which he does!
Kushi comes in the kitchen where Lavanya is making tea with a tea bag. Oh my! Kushi tries to talk to her but she just doesn't want to hear it. Again she talks about marriage. ENOUGH, Chamkilli! Lavanya gives Jai Prakash the tea which she has made with tea bags and reminds him that ASR's is without sugar. Lavanya Jai Prakash has been a member of the family much longer than you; he already knows this. Kushi tries again to talk about marriage and Lavanya frustratingly walks away. Kushi complains that Lavanya doesn't even want to hear her views of marriage. She prays to her best friend, DM to help her accomplish this mission today!
La was a little crack pot. Last time she reminded Anjali not to feed ASR sweets .
Akash is told the fuel pipe is clogged. Payal sees him. Akashji?
ASR enters his bathroom after throwing his phone on the bed. Kushi enters his room along with Laxmi, her alibi. She tells DM she is not doing anything wrong. She just wants to show him the right way. He kicked her out of the car, he fired her from the job, he fell on top of me and he broke my phone. She sees his phone. Goddess save her. Wait till you see what happens with his phone! He comes out of the bathroom, what are you doing here? She says, Laxmi, she scoops her up in her arms and runs out of the room. He grabs his phone and looks at it.
ARNAV SINGH RAIZADA YOU WILL NOT BE SPARED!
Laxmi helped her several times.She was her true buddy! this time DM is also helping her.Khushi to ASR ki band bajake chorenge.