Judges: Shilpa Vidya & Myself, Avantika..



Participants:

Zebbie
haruhi26 (Tina)
DuttaSweetheart
..Sneha..
devildiva21 (Divya)


Voters (Also contributing to the Contest!)

nikki08
despicable_me (Tahi)
priya00147
sips_crazy (Sia)
-SREE93-
Tani23


(More will be added as and when PM's/ Scraps shall be received by me!)
ROUND ONE!
Section 1..
2 questions will be posted by each of us.. 6 in all.. We shall give you 10 minutes to answer them all..
10 mins and answering for Section I will have to STOP!!
Next
Section 2..
Again one question by each of the judges will be posted in an alternate fashion..
We give you an HOUR to do this task..
VERY IMPORTANT!!!
DO NOT POST OR COMMENT UNLESS WE ASK YOU TO START WITH THE CONTEST!!






















Heylo everyone..
We, the judges thank you for having participated in the Contest. Not only have you participated, but also managed to put up smiles on our faces..
And most importantly, I think and am hoping that you all had fun and enjoyed time spent here..

Please note, that there will be one winner for each section of the Rounds..
But before we proceed to announcing the winners for today, I have a few thank you speeches to make..

First and foremost, to my fellow Besharam Behnas, Shilpa and Vidya Jee..
This craziness wouldn't have been possible without you two, my darlings.. We've had some crazy, confusing yet fun times behind the screen! And lets hope, it continues in the future..


Secondly, to all Voters.. A big applause for each one of you, dearies..
For having helped us with Voting and Marking Answers.. Thank you..
However, we do expect to see you as Participants in the next Contest!


And last but not the least, all Five participants.. Thank you for participating and being our 'Bakras'.. Hope we haven't bothered you too much! We loved all your answers on SM..

Interesting.. Ab toh SM ko iss thread ki link bhejni hi padegi!! Bang on answers, everyone!
Especially the last three ones..
Ahem.. Compatibility huh? Kya baat hai.. SM ki toh nikal padi!
@Shilpa, Vidya: yahan hum ek ke chakkar mein itne piss gayein hain.. Bechare SM ka kya hoga when he finds out about all five trying to patofy him!
An extra mark here for DuttaSweetheart (Zuby) for that 'Sasuma' bit in Q.7.. (Thanks to Sia)

And
Sneha, You indeed are our SM Deewani for Round I
and.. Tina, my dear, 'Tina ki jawani' has worked wonders!

But then, like every other game, We have Winners.. Here they are.. It was a unanimous decision of all 3 Judges and Voters..
Congratulations, dearies.. Well done!
Winner of Section I:





Here's your gift :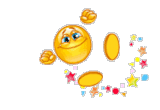 Winner of Section II:




Here's yours:


@ Everyone: Please don't be disheartened if you haven't won, dearies.. The main purpose of the Contest is to have fun..
And even more important, to bring out the Besharmi within you..

Oh and btw, We 3 and the Voters too, have decided to give you an Early Christmas present..

And hence, All FIVE of you will proceed into Round 2..

Date for Round 2 will be announced Shortly!

Thanks once again for making this AT and the Contest a memorable and learning experience for each one of us!

Regards,
Droolers AT II-Rawte & Rathore-II

P.S.


All's not lost yet.. If you still want to gain an entry into Round 2 and battle it out for your darling SM, we give you yet another opportunity!!
The WILD CARD ENTRY round..
Yes.. We shall screen more SM Deewanis and bring you closer to winning SM Swayamvar..
WILD CARD ENTRY ROUND
will be held on
March 4
at
10:30 pm IST..

Contenders please send us a scrap/PM confirming your participation..


Edited by mohabbatgirl - 04 March 2013 at 8:58am