DEKHA EK KHWAAB NEW LOVE STORY
Post Reply
New Post
bushra....
Groupbie
Joined: 28 February 2013
Posts: 64
Posted:

01 March 2013 at 12:56pm

| IP Logged

dekha ek khwaab 2 new love story
episode 1
1 girl bed pe soyi haan khirki(window) se sunrise arahi haan uske face pe arahi han halke halke wo uthi haan den wo sahi se uth gayi haan ab n wo uth ke bed pe bathi haan tabhi koi door knock karta haan tu kahti ajaya 5 servents ata haan n uski mom ati haan servents sare saman hota haan unke hath main wo rakhdeta haan or chale jata haan uski mom uske pass ake uske barabar main bathi haan or kahti haan ...
manyata:ya sab kiya haan ma
komal:ya sab aj uday araha haan na wo 2 months ke liya gaya tha wo aj araha haan or use wo project bhi mill gaya haan tu isi khushi main griraj uncle ne apke uday ke liya party rakhi haan n apko tu pata haan ke ma sahab tu devgarah main haan or kuch kaam haan tu aj shaam ko hum or apke dad bhi jaraha haan tu ap jay or vijay chale jaya ga party main ok
manyata:hum nai jayaga maa hum uday se naraz haan hume force maat kijiya ga plzzz
komal:uday ko pata tha ap unse naraz haan isi liya ya sara saman uday ne apke liya bhaja haan
manyata:hume koi saman nai chaya ap use kaha dijiya hum nai jayaga party main
komal:ap khud kaha dijiya ga beta hum chalet haan
manyata:ok maa jaiya ap or haan dad ko kaha dijiya ga humse mille begair maat jaiya
komal:ji beta jaldi se taiyar hoke nashte pe ajaya chaliya
manyata:ji maa
manyata taiyar hoke niche jati haan tu wo dekhti haan ke uday unnati aya hua haan or wo dono breakfast kar raha haan or uday jis table pe batha uske barabar wali table manyata ki haan but wo use naraz haan tu wo jay ki table pass jati haan or kahti haan...
manyata:jay plz tu us humari chair pe bath ja hume wahan nai bathna
jay:ok jiji
tabhi uday jay ko ishara karta haan ke hatana maaat tu jay kahti haan manyata ko... or ya uday ka ishara manyata dekhleti haan
jay:jiji ap plz wahan bath jaya hume yaha bathne dijiya...
manyata:nai hatana tu saaf mana kardeti or mujhe pata haan tu q nai hatery hoon
briraj:beta bath jaiya manyata naraz gi baad main puri karna kahane se kasi narzgi
manyata:ji dad
manyata beth jati haan uday ki bara bar wali chair par...!!!!
briraj:chaliya ap log kahaya humlog abhi nikalte haan devgarah ke liya
komal:chaliya
manyata:par ap tu shaam ko jane wale tha na phir abhi q
briraj:kiya haan na wo ma sahab ne bulaya haan hume jana hoga
manyata:ok hum bahar taak chor deta haan
briraj:ap kahaya hum chale jaya ga
briraj komal khare hota haan or phir jay ko hug karte n komal briraj manyata ko 4head kiss deta haan n hug karte haan
briraj:dhyan rakhiya ga ap apna
uday:dont worrt uncle briraj hum haan na hum inka pura dhyan rakhaga
manyata:no thx yuvrag udayveer ji hum apna dhyan rakh sakte haan
den phir komal or briraj chale jata haan n manyata wapes apni sit pe bath ke break fast kar rahi han phir jay or unnati n vijay bhi chale jata haan party ke liya drees select karne n ab uday manyata batha haan sirf phir uday countinuesly manyata ko dekha jaraha haan manyata khana kha rahi haan or uday se ankhe chara ri haan
uday:princess i m sorry apne pata haan hume bhi bilkul acha nai laga 2 months apse door rakhe
manyata:i no tabhi tu ek phone kuch bhi nai
uday:aisa nai haan princess i m sorry hum buzy tha time nai milla
manyata:apko humare liya time nai milla
uday:sorry princess
manyata ne khana kha liya or ab wo jarahi haan tabhi wo piche murke kahati
manyata:ap humari yaad nai ayi na or aj hume pata chala ke ap humse kitna pyar karte hum apko regular call karte tha ek call ka reply ek baar nai poucha hum kaise haan manyata crying ya bhi nai poucha zinda haan bhi ya margaya haan hume lagta haan ap hume shadi ke baad bhi bhool jayaga muje lagta haan ap tu ya bhi bhool gaya haan ke hum apki sab se achi firend or apki fiance(mangater) haaan haan manyata pain full ayes main apni tears leke chale jati haan uday wahi bath ke bilkul acha feel kar raha haan use buhot gussa bhi araha ke manyata ne kaha ke hum use pyar nai karte use bhool gaya hum uday khara hota haan n manyata ke piche piche jata haan or use awaaz deta haan piche se princess princess but manyata no reply n aisa pretand karti haan ke use kuch pata hi nai haan phir uday ko or gussa ane lagta haan tabhi manyata room ka door khoolri hoti haan or under enter horahi hoti haan uday uske arms ko pakkarke zoor se andar lejata haan door close kardeta haan or manyata ko zoor se wall se touch kardeta haan uski weast se tittly pakkarke n use block kardeta haan
manyata:choriya hume uday ya kiya kar raha haan ap
uday:apko chordega rukiya phale humari baat sun lijiya ap
manyata:hume kuch nai suna
uday:ek baat yaad rakhiya hum apse buhot pyaar karte haan ayanda aisa maaat kahana ke hum apse pyar nai karte or hum khud ko bhool sakte haan is duniya ko bhool sakte haan lakin apko marke bhi nai bhool sakte haan ya 2months main ek bhi aisa din nai gaya jis main humne apko yaad nai kiya hoon haar ek din yaad karte tha lakin...
manyata:lakin kiya uday bolo
uday:kuch nai ab apko jo smajhna haan smajiya or apko party main ana hoon tu aya ga
manyata use dekhrahi haan uday use chorta haan n kamre se chala jata haan apne ghaar unnati bhi chali jati haan uday ke sath
5 hours later manyata apne kamre main haan subha servents ne jo saman rakha hota haan us saman ko dekhhri haan n wo sab uday ne manyata ke liya bhijwaya hota haan manyata dekhti haan aj shaam ki party ke liya ek red colour ki maxy haan princess wali uske liya diamond ki jwellery haan or us main ek note haan manyata wo note kholti haan or parti haan wo note kuch is tarah likhawa haan
to ur lover shaitan uday
princess i m sorry hum ah nai paya na koi call hu me maaf karde lakin uska ek reasone tha hum kisi project ke liya nai balke hum apni mom ke khooni ka pata lagane gaya tha kisi gao(village) n u no us gao(village) main networks or kuch nai ata i m sorry bbut i love u i miss u mujhe maaf kardena ya baat humne kisi ko nai batayi sirf apko bata rahaya haan kyun ke hum apse buhot pyar karte haan or hume pata haan koi hume smajaha ya na smaja ap hume zaroor smaja gi or plz humse narz maat hona hum apke begair ek mint bhi nai rah sakte haan apko pata haan na hum apse kitna pyar karte haan or hume maaf kardijiya hume phale hi apko bata dena chaya tha or apki call ka reply isliya manager ne nai bataya kyun ke hum aurstalia main tha hi nai sorry princess hum chate haan aj hum aya tu hum dono koi larahi na kare bus ek dusre ko time de or thora sa romance bhi ok love u baby i love u janu n i miss u omaaa
from my cute sweet unromantic princess
manyata ya par ke smile karti haan or sochti haan uday ke sath kitna bura be behave kiya manyata or kahti haan aj party main mai uday ko mana ke rahogi or ya sab pahan ke suprise dogi n phir manyata pura saman dekhri haan tu use ek or letter millta haan jis main likha i m sorry princess hume pata haaan ap ya sab pahanti but aj subha mall main hume ya sab buhot pasand aya isliya leliya ager ap paha n sake or comfortable hoon tu zaroor pahaniya ga
manyata apne apse kahti haan hum zaroor pahne ga uday
episode end
NEXT EPISODE:MANYATA UDAY MANAYA GI N UDAY MANYATA ROMANCE

The following 18 member(s) liked the above post:

DaddyzPwincess

,

manisha98

,

harika04angel

,

angleroops

,

zuena

,

anushruthi

,

vampire12345678

,

Asmimelody

,

_Annesha_

,

princessSonia

,

--Zinay--

,

LittleDhampir.

,

..IshqShava..

,

Roze12

,

Siddhi_

,

snowdream

,

DhinchakGundi

,

Surish

,
Dear
Guest
, Being an unregistered member you are missing out on participating in the lively discussions happening on the topic "
DEKHA EK KHWAAB NEW LOVE STORY
" in
Dekha Ek Khwaab
forum. In addition you lose out on the fun interactions with fellow members and other member exclusive features that India-Forums has to offer. Join India's most popular discussion portal on Indian Entertainment. It's FREE and registration is effortless so
JOIN NOW
!
snowdream
IF-Stunnerz
Joined: 20 December 2011
Posts: 26535
Posted:

01 March 2013 at 11:57pm

| IP Logged

good dear
The following 1 member(s) liked the above post:
Roze12
,
..IshqShava..
IF-Sizzlerz
Joined: 02 May 2012
Posts: 16577
Posted:

02 March 2013 at 5:16am

| IP Logged

Nice one :)

The following 1 member(s) liked the above post:

Roze12

,
--Zinay--
IF-Rockerz
Joined: 18 June 2012
Posts: 5468
Posted:

02 March 2013 at 5:18am

| IP Logged

very nice update dear!!
thanks for the PM roze

The following 1 member(s) liked the above post:

Roze12

,
anushruthi
Goldie
Joined: 11 May 2012
Posts: 1691
Posted:

02 March 2013 at 5:19am

| IP Logged

Good One dear

Cont soon...

The following 1 member(s) liked the above post:

Roze12

,
Roze12
IF-Sizzlerz
Joined: 10 May 2012
Posts: 14260
Posted:

02 March 2013 at 5:31am

| IP Logged

nice update bushra...
Surish
IF-Addictz
Joined: 30 October 2011
Posts: 86940
Posted:

02 March 2013 at 6:15am

| IP Logged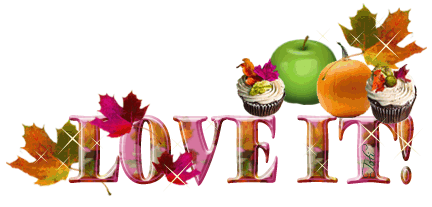 The following 1 member(s) liked the above post:
Roze12
,
princessSonia
IF-Rockerz
Joined: 09 November 2012
Posts: 7005
Posted:

02 March 2013 at 7:39am

| IP Logged

pm me

awesum
Fab...
do cont soon...
Post Reply
New Post
Go to top
Related Topics
Forum Quick Jump
Please login to check your Last 10 Topics posted
It's a wrap up for Sony TV's Ek Nayi Pehchaan!
Sony TV's popular show Ek Nayi Pehchaan has a working last day with a ... 7
Shritama Mukherjee bags a South film!
After making a mark in the Television industry it seems that Shritama ... 4