My chotti cuty Geetie., Seriously,the best thing in having a sister's having a best friend. True to the core, especially when it comes to us, The evil mallu behna's
We share almost similar persona's, Our likes-dislikes match, We have the same initials.. Lo & we met! Two mallu's sitting at far ends of the world, yet so similar to each other meets in the cyber world! *Pataakkas, Explosions
* LOL Geetie, we were destined, thats all i can say.. Destiny carved our paths from being acquaintance to friends to best friends to sisters. I cant help but be awfully happy at this twist of life wherein I found my sweet little sister, that i never had in the past years!
And today's the day when my angel was born!!!!! Happy Happy Happy Birthday Geetie..!! Love u for life!
!
Now, I've a chottu sa gift fr my chottu sa behna.. Its a poem.. & here it is.,
I always thought ther's something imperfect about me,
Nothing that i could see,
But something I always felt,
Days back, I sense it melt,
U know the reason?
A tiny hand held my arms,
Entwining her fingers in my palms,
And we walked along,
The sun shone, The Birds chirped,
Humming the melodies of love,
For it was then,
I found my sister
And I felt perfect for life!
Happy Birthday to the world's cutest sister! Ente ettavum priyapetta kunjaniyathikku ethrayum snehma niranja pirannaalashamsakal! (Dont mind the formality geetie, Thats wat i really hate abt malayalam. Onnukil angepuratthe formality allenkil thani thara bhasha..
)
PS : I tried to rhyme at the beginning of my poem but messed it up towards the end fr want of proper words!
He he!! Dont mind geetie, I wrote it in a haste!
!
.
.
.
.
.
.
.
.
.
.
.
.
.
.
.
.
.
.
.
.
.
.
.
.geetu my cutiepie..u know u r so sweet,,happy birthday to u.u r a 16 yr old girl ,wooh thats so cute.
enjoy the day .happ birthday ,u still have along way to go..luved ur jaimini ,but nowadays missing it so much..u r true partner of us in every sense
..how much ever u protect ur bhai.we r not going to leave him
,u know very well..
As i am bigger and elder then u .would tell u study ,dont do so mcuh of time paas,,parents ka kaha mano
.and do continue ur sweet,little cute talks that u share it with us..it just amkes me smile alot..the kissa which u share it with me ,that lift wala .that breakfast wala
..that r so cute just like u..so our little princess has grown up to 16 yr now.congo ..have a blast on ur birthday..wishing ki u get ur jaimini back,the virmanian job u do ,may u get lots and lots of sucess in it..
and i wish we r together even when u become 20 yrs old..enjoy with ur friends.dont fight with them
,and party to end..in such a small age u r able to do so much of big big things,which we cant even imagine to do,and u know wat right
..and ur write ups on jaimini wooh.luv it..so girl wishing u avery bright future always
.
.
.
.
.
.
.
.
.
.
.
.
A VERY VERY HAPPY BIRTHDAY GEET (though i always have a doubt that why its birthday, why not birthdate...?)
Ab birthday ha to kuch meetha to bnta ha...
So lets start from cakes...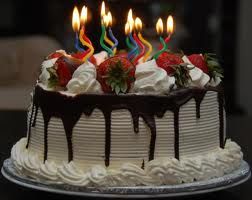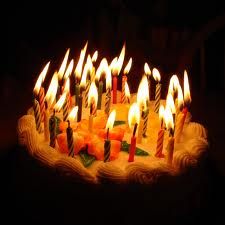 First of all blow the candles...

Very good... now cut the cake
Phewww...Wait Let me finish my part

Done...
Chalo lets POP the Balloons now...
1
2
3
u know what have written a lot of wishes, then deleted it... Urghhh I am bad at it... they just made me feel nervous (Dont know why...?)
anyways all wanna say is that I LOVE U KKB
Have a wonderful BIRTHDATE
evrery year
GOD BLESS U