Originally posted by vibz88

V2 need a new hottie for Rachna!!!
Oh yea!!! One V spoke for V2!!!
Rachna needs a sweetheart!
********************
These messages are from your wonderful friends!!!
VIBZZZ!!!!! Many many many many many many maannnyyy happy returns of the day!!! I can't believe I havent really known you for that long, but you're such a great friend of mine, one of my best friends on IF!!! It's been such a pleasure talking to you, getting to know you, and bas doing masti with you!!
You're a lot like me in terms of taste too! We Rachna fans unite!!!!!!!!!!
But seriously you are such an amazing friend!!! You're lotttsss of fun, and so swweeettt!! Thank you for helping me with my FF too
I hope you have the absolute bestest day ever, and enjoy it to the max!! You really deserve the best day ever. I wish you alll the happiness, prosperity, laughter, success, and fun times in the universe, because you deserve it, since you're one of the sweetest people I've ever come across!!!
So anywayyys lots of senti stuff being said, let's enjoy this day!! Its party time!!!
I'm ready to eat lots of cake and yummy food at your party!!
Here are a few gifts for you:
cake:
food!:
Partyyy:
Toh chalo, now that we are ready!! Let's party! I love you, and lets have lots of fun now!!! And remember I'm always here for you!!
Love you always and forever!
Aarti
Since today's so special, it really wouldn't do to send one simple wish to last the whole year through...
So I wish you happy moments, a day when dreams come true, and a year that's filled with all the things that mean the most to you.
Wish you a very Happy Birthday today... tomorrow... and forever...

- Renu

Happy Birthday to the most wonderful, awesome, outrageously funny and caring friend Vibz
Babe its been amazing to be a part of the DT with you...You have been so much fun and bring so much life to the forum...You have been a good friend who has always had my back and whom I can confide in
Here's wishing you a birthday that is a memorable one, filled with surprises, pleasure and fun! So what are you waiting for Close your eyes and Blow all candles Birthday Gal - I wish all your dreams come true!
Dearest Vibzter,
Birthdays are filled with yesterday's memories, today's joys, and tomorrow's dreams. Here's to wishing you all the great things in life; hope this day will bring you an extra share of all that makes you happiest. Happy Birthday!!!
HAPPY BIRTHDAY,
may all your dream and wishes comes true..
hope that your day is Blessed with happiness and joy Sunshine and friendship
Im really happy to found you here in the forum
and now
Dearest Vibha, I want to wish you a very happy birthday filled with lots of love hugs and kisses!
I hope you have a wonderful day!!!
Happy Birthday Vibha!!!!
I wish U simple pleasures in life. Evergreen happiness. A truly bright future. Most of all I wish a Birthday Full of smiles
and cheers. U r very special for us, and we really appreciate whatever u do for us, So u r wished a Happy Birthday With lots of pleasure all 4 u. I wish you live long long life sothat this forum will always remain evergreen
lots of love dear.
.. Happy Birthday Once Again.. God Bless you...
So guyzzz Party time...
Vibha, It's your special day of the year.
And I would love to wish you a Very Happy Birthday.
May your day be filled with lots of joy & laughter.
May you always be successful in life.
May you achieve all the things you want in life.
May you have all the happiness in the world.
Many Many Happy Returns of the Day Vibz.
Love Always,
Mandy
wishes

On your birthday, may you experience joy
On your birthday, may you experience love
On your birthday, may all your dreams come true
On your birthday, may all your desires be filled

As you wish upon a star, your life be starlight
As you wish upon a star, your life be star-bright
As you wish upon a star, zillions of stars gaze over you
And a wish upon a star, made come true

Happy birthday, to a beautiful soul
Happy birthday, to a wonderful you
Happy birthday, to a gentle soul
Happy birthday, to a great you
Happy happy birthday to a once in a lifetime kind of person
Happy birthday to you vibha
happy birthday darling ..
...have a wonderful year and life ...please hamare daat mat todna ...u will be a full fledged dentist soon
Birthday girl have a great one! I wish all the best to a lady who does far more than a fair share on this forum. Enjoy your special day because YOU ARE SPECIAL! Don't ever forget that! Ciao ciao, from Liza :-)
Happy Birthday Dear Vibz!!!!! God Bless you on this special Day!!
p.s. Mera Cake Kaha hai!!!!
One more year has passed, you are growing old, dont let your heart grow old. Keep your energies full, your dreams alive and level of success high. You will feel young forever. May you have a fantastic birthday with your loved ones.I wish you the best of the best things in life, just like you have given me the best days and best nights of my life. Wish you a best and joyful Birthday.
May Everything Happy
And Everything Bright
Be Yours On Your Birthday
From Morning Till Night.
And Then Through The Year
May The Same Thing Hold True
So That Each Day Is Filled
With Life's Best Things For You!

Happy Birthday to the MOST WONDERFUL, AWESOME, BEAUTIFUL, OUTRAGEOUSLY FUNNY, COURAGEOUS and GREAT FRIEND you are... Have an awesome Birthday...
On your birthday, today, I wish you a year with loads of fun, excitement and beautiful memories. Happy Birthday. You are a good friend and an even better person. May God bless you with wonderful times ahead. Happy Birthday and thanks for the friendship we share. I wish you a very Happy and warm Birthday. Your friendship has touched all of us. May you get all you desire. With a new year of your journey, shall come more challenges, opportunities and greater success. May God bless you. Happy Birthday. You are an amazing friend, with a good heart. May God pour his love and warmth on you, in all walks of life. I wish you a very happy birthday. With a friend like you, who cares and supports with such a vibrant zeal, life and world turns in to so much fun. Thanks and wishing you a very sweet birthday.
Time for Party!!!!!!
Dresses for You..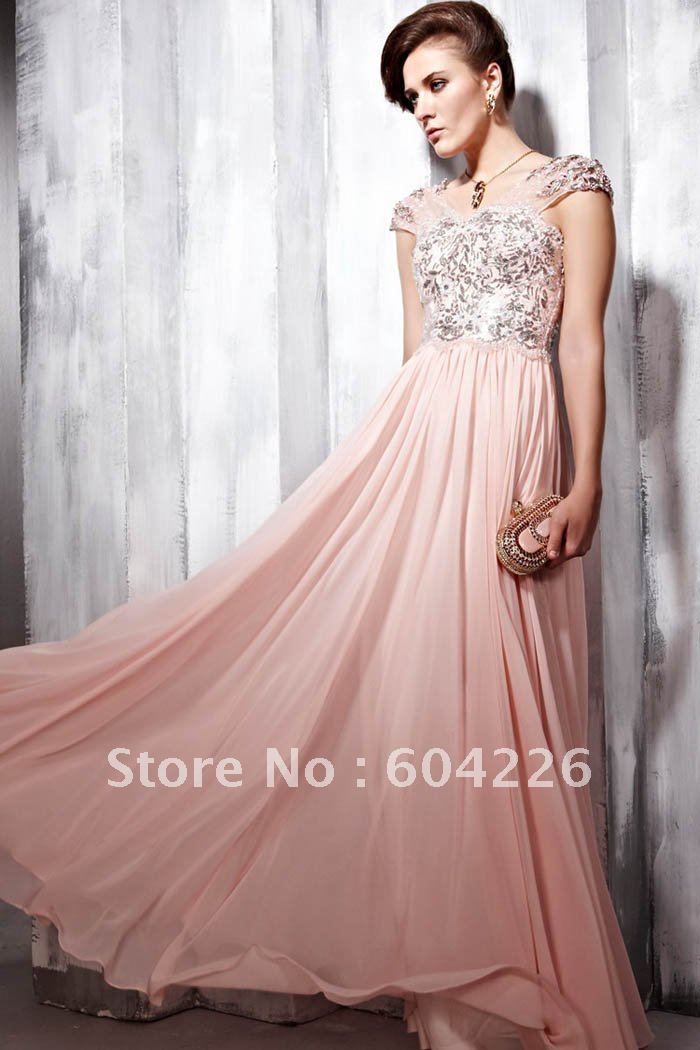 Cake Then..
Look who's here to wish you..
Gifts.!!!!!!!!!!!!!
Happy Birthday Vibha
Let this year fulfill all your wishes!
Here is my gift for your Birthday dear. Hope you like it
Vibhooo darling,
A Very BIG BIG Happy Birthday To You
Click on this vibhaa... song for you
And one more time,

I dunno to make siggies, otherwise would have made lots of RaJna siggies just for you
or BOF siggies
[YOUTUBE]http://youtu.be/OfcNoHFxcrA[/YOUTUBE]
Siggies
Love
Hashi
HAPPY BIRTHDAY VIBHU !!!
Sometimes it may not be possible to remind someone everyday about how special they are. On your birthday I am taking a chance to tell you that you are special, whether I tell you everyday or not. Happy Birthday.
Hey Vibzzzyyy
Wish You Many Many Many Many Happy Returns of the Day
You are really very special & dear to me
We have so much fun on the forums & those GunJeev & ViNa AT's are literally are our homes along with all the other members. You are the most sweetest, cutest & awesomest person ever! Being a DT of the forums, you do a Great Job. I cant believe the efforts you take for the forums benefits, Organising Competitions, Contests, Newsletters etc & you do all that work wonderfully. You are seriously the Backbone of our forums & I cant even think what we would do without you
I cant even do half of the things you do for the forums, Kudos to you girl
I also have two things common with You: How I Met Your Mother & Our Love for the Legend-waitforit-dary Barney Stinson
If you remember, even our 1st chat started talking about HIMYM & instantly hit it off
We are NEVER EVER tired of talking about it & we dislike Ted Mosby too
Our Love for SwarKles is undeniable & just grows in finitely
Damn It when will they get married?!
Okay, I am bhatkofying from the topic
Have an Awesome & Legendary Birthday. May God Bless You & fulfill all your wishes & may all your happy dreams come true
Have a Blast on your Birthday & may God give you very very very very long life so that we can fry your bheja's forever
Wishing you all the Happiness, Success, Joys & Luxuries of Life. May you just prosper with each passing day of your Life.
Have an Amazing Day & an even more Amazing Life Ahead
-Loads of Love,
Sandy


Edited by MSN_Vanny - 12 May 2013 at 8:28am