Hello Everyone!!!
I understand Many of us are disappointed with the current storyline..
This thread is to share all your frustrations!!! You dont like a character
you hate the new pairings
you dont like anything about the show or you are upset with the Cvs , Post it here!!!!!
The topics on the Main forum are becoming redundant and increasingly Negative So let out everything here!!! Pl no more negative topics on the main forum
It does discourage people from posting!!!!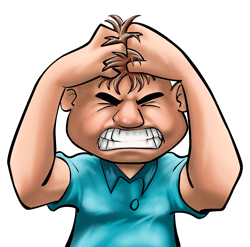 Guys pl follow the IF rules and no Bashing characters (Criticism is definitely welcome!!!!)


Edited by vibz88 - 13 April 2013 at 1:26pm