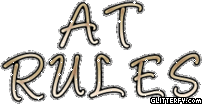 Discussion about any other actor/ actress except Keerti Nagpure isn't allowed.
And since its Keerti Nagpure / Sidhi Chopra AT, discussions on show( Parichay) or Sinal are allowed. Try to avoid discussion on other characters
Dont chat about other things.
Creations not related to Keerti/ Sidhi or Sinal aren't allowed on AT. No picture/ avis/siggiy with inappropriate content will be allowed.
We wouldn't like to stop members from discussing about show ending / possibility of show coming back etc however try to avoid discussions on other shows. Pls use Pm service to discuss about confidential information, Don't bring them on AT.
Dont discuss members of other AT's or forum members.
Don't use abusive language.
Follow IF COC


Edited by -Aakash- - 26 February 2013 at 7:48am