THE JOURNEY...



Following His heart...BOOGIE WOOGIE and KABOOM (2008)


"The same stream of life runs through my veins and days runs through my veins and days runs through the world and dances in the rhythmic measures.I feel my limbs are made glorious by the touch of this world of life .And my pride is from the life throb of ages dancing in my blood at this moment"



What always had been his passion ,brought him back to limelight catapulting him to fame .Who can forget those exhilarating performances of Neil the flirtatious ,vivacious and enthusiastic DANCER .Each cell reverberating in the rhythm of his heart.His passion was where his heart lied-DANCE.


About the show
Boogie Woogie was an Indian Television dance show that aired on Sony TV. Debuting in 1995, the show was hosted by Indian film and television personalities, Naved Jaffrey and Ravi Behl, who were also the producers and creators of the show.Javed Jaffrey appeared as the permanent celebrity judge. It had become the longest lasting dance show in India.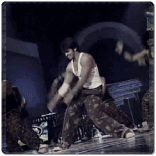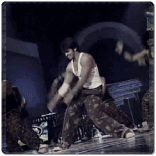 Neil says ,"My original profession is choreography. In fact I have done choreography in college.I believe that all dance forms are tough. However I am one of those people who can pick up choreographed steps quickly. Many of my co-dancers have pointed that out and complimented me for that trait. So if someone shows me the steps of any dance I may be able to pick it up no matter how tough it is. My favourite dance styles are hip-hop and contemporary. I have been dancing since childhood. My mom used to participate in many dance competitions during her college days and she was an inspiration. However it was after watching my young sister performing a classical dance on stage that I decided to pursue dance seriously. I have not undergone any professional training but learnt by watching Michael Jackson and Prabhu Deva's videos. I used to keep rewinding and watch their moves in slow motion. "



Catapulting to fame.. Arslaan(2008)




"I have had my invitation to this world's festival ,and thus my life has been blessed."
The sail was all set,what a remarkable beginning to a long journey it was!! !! A young exuberant superhero with a golden heart,fearless mind and soaring spirit-Arslaan.He came --He conquered --And brought forth with him a series of new beginnings. The stylish attires ,the drawl in his speech and his carefree spirit not only added to his charm but also complimented his personality.Who better than Neil could have done justice to this larger than life ,fantasy teen icon.
About the show :
Arslaan, was an Indian fantasy television series. It was the story of a young boy with supernatural powers, set 3000 years in the past

Quoting Neil

Arslaan is an ordinary boy with extraordinary talent. He has the ability and eventually he will be a superhero. Situation will lead him to be one.When I heard about the show I went for an audition. After the look-test and all, they chose me. In fact, in the last three years I went for at least 100 auditions, out of which I was short-listed for five to six serials; though, none finally worked out. But auditions were like practice for me.We have tried to be with time and with the script. Script is 3000 years old and the look is a bit modernized so that the masses connect. The character that I play is Arslaan who is a shy guy and he designs and makes weapons; so such kind of look definitely works for a character like this. I am wearing an armor which is placed on the left side of my shoulder and it can be used for defending me, when there is any kind of attack on me. Then there is a red rope which I am wearing. It is very different and has a modern look.I play Arslaan in 'Arslaan'. Arslaan translates to lion and my character is lion-hearted and warm. There is no negativity associated with my character. A person who feels good and positive about everything and sees the goodness in everybody and that gets him trapped in different circumstances. He is highly determined and hard-working. He is also an orphan and faces a difficulty in finding an identity for himself. He also joins a magical school where others constantly pull his leg but he still doesn't harm anybody. Gradually he finds his identity and what the future holds for him". I had actually gone through a one and half months Marshall Arts training, after that 2 months script reading so that I establish a rapport with my colleagues in the show. We all used to be together from morning 7 to 10 in night and we had a whale of time. Also we have rehearsed in all the locations so that our chemistry is good.
I was very excited while giving my first shot for my first show Arslaan. I was standing on the edge of a 20 feet wide well and it was a wide shot. I wasn't nervous at all but the whole idea of appearing on television gave me a kick. "I am proud of the serial Aslaan. I am what I am today only because of Aslaan. Shakti Sagar who had produced Aslaan cast me in Jo Ishq ki Marzi Who Rab Ki Marzi only because he was happy with my performance in Aslaan though it was yanked off air. What more could a new comer like me ask for?


Taking the baby Steps..Sumer/Veer(2009)

Jo Ishq Ki Marzi Wo Rab Ki Mar
zi/Kismat Connection


"Keeping the steps with that restless,rapid,music seasons come dancing and pass away colours ,tunes and perfumes pour in endless cascades in the abounding joy that scatters gives up delight every moment"
---From Stylish to Simplicity !! ----From valour to honesty !!--- The tiny steps were taken as Neil essayed the role of Sumer /Veer after his stint in Arslaan. What started with the tender potrayal of the lover boy Sumer in Jo Ishq Ki Marzi Wo Rab Ki Marzi reached its glory with Veer in the show being renamed as Kismat Connection.The joys of being in love,the compelling force of destiny was amazingly potrayed by Neil.-- --Much to the heart's delight---A compulsively meaty role for a debutante!! ---What more Neil could have asked for?---

About the show:

The grand and opulent 19th century show Jo Ishq Ki Marzi Woh Rab Ki Marzi on Sahara One saw see Neil Bhatt and Neha Marda in lead roles...Sahara One's show, Jo Ishq Ki Marzi Woh Rab Ki Marzi, was a tale of two lovebirds set in the later part of the 19th century and span two decades. The look of the show was grand and opulent and focussed on the lifestyle of the zamindars in that era.Playing the lead roles in this period love story were Neil Bhatt of Arslaan fame and Neha Marda The story was of two bosom childhood friends Sumer and Sunaina (Neil and Neha Marda) who get separated because of a rift between their families. After years, the two come face to face in the Gurukul where they study, and here blooms their eternal love story, which sets them on a journey where they are destined to unite.Sagar Arts, who expertise in mythological shows had left no stone unturned to give a realistic feel to this 19th century love story. They had done an extensive research on the costumes and jewellery prevalent in that era.
Quoting Neil
"I will be clad in a dhoti and kurta all the time," says he. Adding about the change from being an action hero to a romantic hero, he states, "The action hero is now a love hero (laughs)." "But, on a serious note, while my sword spoke for me in Arsalaan, my eyes will do all the talking here", adds Neil."I play the character of Sumer who is madly in love with Sunaina. Sumer is a complete contradiction to Sunaina. I relate to the role 100%, because I like Neil in real life too. Except that I have not fallen in love with any girl till date. He is in complete awe of his father and will never question his father's decision. Sumer is passionate about music and his flute mesmerizes every one who listens to him playing it. As a kid, Sunaina used to love to play to his tune". It doubly tough as an actor to play Sumer because the basic need of the character is to talk more through his eyes and project softness in a big way. I make it a point to read the script again and again before I set out to face the camera for the shot.The childhood sweethearts are torn apart by the cruel hands of destiny but meet one another again after ten years at a gurukul, unaware of each other's identity, when love rekindles in their young hearts and gives rise to a passion that will challenge the decade old enmity between their two families. While Aslaan was a fantasy, Jo Ishq Ki Marzi Who Rab Ki Marzi is more realistic."

The Giant Leap...Abhi
12/24 Karol Bagh
"There comes the morning with the golden basket in her right hand bearing the wreath of beauty,silently to the crown of earth"
The ultimate big break!!..The show which made him transcend the boundary---From popularity to stardom!!----With the boy next door looks and chilled out personality ,Abhi came across as a fresh breath of air.When saas - bahu sagas were ruling charts,Abhi carved a niche for himself in the show .From being a young carefree spirit to the most adorable lover and finally the ideal husband,Neil carried off the role with such ease and grace that it instantly made him the talk of the town.Every woman dreamed of a life partner like him.Every girl started dreaming about him.The twinkle in his eyes---The bubbling enthusiasm---The amorous and flirtatious mannerisms---Every aspect was beautifully accentuated by his charming persona.

About the show:

12/24 Karol Bagh was an Indian television drama series that aired on Zee TV set in the Karol Bagh area of Delhi. The story dealt with the conflicts between today's kids' generation and their parents. In spite of having a different location and environment, the show did well for the channel. The success of the series, started the trend of many TV serials being set in Delhi.Abhinav was a very young, good looking, helping, caring and fun type of a youngster. He was studying Business Management and when he comes back to Delhi for his sister's wedding he meets Simi and soon they become best of friends. He finds out that Simi is facing a lot of problems in life and tries to help her come out of it. Soon he realises that he is in love with Simi and confesses it to her. He married Simi.
Quoting Neil :
I find Abhi as a character is very unique. For me at first it was very difficult to play this cool dude chilled out guy as in my short career span I have always played characters which are different but more on the serious note and when I shot for Karol Bagh I was thrown into an uncharted territory. I didn't know what to do with this character. I use to sit day and night with my script including those that I had already shot, I kept reading again and again till I got it right. So for me everything about him is special because this is the first character that got me noticed

Reaching the crescendo of perfection..Kesar
Gulaal (2011)


"
I was not aware of the moment when I first crossed the threshold of this life .What was the power that made me open out into this vast mystery like a bud in the forest at midnight"

Once in a lifetime someone is blessed with an opportunity to essay a path breaking role such as Kesar and be a part of an EPIC show such as Gulaal. Carving a niche for himself in an already ensemble cast was a herculean task in itself. But who better than Neil could have justified and perfectly stepped into the shoes of Kesar , carrying on the legacy from where young Kesar had left. Neil, not only transcended his own capabilities but he also brilliantly merged as well as outshone in the canopy of stars that adorned Gulaal.The most complex and layered character ever portrayed on Indian TV 'Kesar provided Neil with a chance of exposing his soul in the process of learning Kesar.
From being a spiteful , fearsome tornado of simmering hatred to a mad obsessive lover ,finally and gradually metamorphosing into someone who was ready to sacrifice his own happiness for the sake of the only woman he hated ,loved, obsessed, desired and longed for.. THE COMPLETE JOURNEY'THE ENTIRE PROCESS OF REDISCOVERING HIMSELF'was wonderfully potrayed by Neil.
The hurt of being ignored, the years of desolate desperation ,the emotional upheaval of a confused mind ,the impatient cravings of an obsessed lover, the realisation of selfless love..Each and every aspect of the complex character 'each and every nuance and details were flawlessly executed by him. The angst of a man who stood with divided loyalties-the passion of a person madly in love'the highest level of selflessness---are all but only a few aspects from the long list, in which Neil breathed life with utmost dexterity. If Gulaal was a masterpiece show highly acclaimed by critics,then Neil was no less than the star of the show. PERFECT YET IMPERFECT!! DEVILISH YET DANDY!! FEARSOME YET FRAGILE!! If there ever would have been any Kesar..It certainly would have been Neil!!
About the show :
Zindgi Ka Har Rang ... Gulaal, was a drama-series that aired on Star plus. This show was the baby of Sphere Origins and was premiered on November 15, 2010 and was aired till August 28, 2011. The amazing direction and cinematography set the show apart.The story was set in the Rann of Kutch ,where a girl named Gulaal had magical water finding abilities.She stepped in a rival village for the sake of humanity falling in love and marrying the iconic hero Vasant only to be widowed at a tender age by her own brother -in -law Dushyant. .After Vasant's death, she decides to make his dreams and responsibilities her own. In order for her to do so, she is forced to choose marrying one of Vasant's brothers - Dushyant or Kesar, according to the system of deeyarvatu or remarriage. She married Kesar, who was merely a young boy , and Dushyant soon realized that killing Vasant was not right and he decided to mend his ways. Sometime later Kesar finds out that Dushyant has killed Vasant and acts very rebellious. He is sent off to a boarding school for his well-being.He grows up with brewing hatred for Gulaal yet in his heart the simmering love for her makes him restless.The story revolved around how both Kesar and Gulaal find love in each other after years of hurt,betrayal and denials.

Quoting Neil :

Each and every scene was challenging. Those areas were unchartered territories for me. The scenes uses to psyche me. Each and every scene was tough."
"Memorable scene: drunk scene after playing kabbadi, he goes to his room, sits n play morchan. That is the first time when I felt the character."
"It has changed me as a person trust me Kesar se itna kuch seekha hu becoz Kesar is more human than any human alive. Usme itne negativity bhi hai aur positivity bhi toh kaafi kuch seekha on personal and professional level".
"Arslaan is close to me but kesar gave me everything. Kesar and Abhi gave me everything"

Back to his first love..Nach le ve(2011)


"This is my delight ,thus to wait and watch at the wayside where shadow chases light and the rain comes in the wake of the summer"
The handsome hunk participated in Nachle Ve with Saroj Khan. After the little ustads from the television he's another one to join hands with the reality dance show. He teamed up with Jayshree Venketaramanan He was too much excited about the show because it's a great opportunity for all to work with choreographer Saroj Khan.
About the show :

Nachle Ve with Saroj Khan is Dance class show hosted by
Saroj Khan

Quoting Neil
"Yes, I will be seen in Nachle Ve along with Jayashree. It's a great opportunity that I have got a chance to be a part of the show which is belongs to Saroj ji. She is the ultimate masterji. Malaika is a very soft-spoken person and her judgments are very apt. Whereas Jayshree is also a fantastic dancer and I am lucky to have her as a dance partner".
I think Saroj ji is magnificent and a respected dancer. I found it easier to be trained by her because she goes with the lyrics of the song. She choreographs the song according to the lyrics. That's what I have been doing myself. So it was easier for me to work with her. So far, I had a fabulous time on the show," he says.
Is he a trained dancer? "No, I am not. That's the reason I agreed to be part of the show. All that I know about dance is because of Prabhu Deva and Michael Jackson. I'd watch their steps and try to copy it. That's how I learnt dancing,"

Exploring new horizons ..Aditya (2012)
V Gumrah Season 2
"The shroud that covers me is a shroud of dust;I hate it ,yet hug it in love"

When we all thought we have seen almost all the diff shades of Neil's acting skills,he sprung up with an absolute surprise.What a delightful comeback after a brief lullaby !!BACK WITH A BANG!!With the gruesome,menacing and revengeful potrayal of of a chauvinist, arrogant ,aggressive Aditya ,Neil made us hate the character .Such was his powerful screen presence ,that the inspite of being a negative character ,he was able to evoke certain sympathy too. Kudos to the spine chilling performance where Neil breathed life into the character of a cold blooded remorseless murderer Aditya. The journey of being a victim who finally becomes a culprit was brilliantly executed by Neil.

About the show:

The show brings true stories
of crime made by the youths where the police have tackled the most difficult of cases. It dramatizes real-life crime and events and details how & why the youths made the crimes.



The herald of a new dawn



"
The star will come out when my voyage is done and the palinitve notes of twilight memories be struck up...I will dive deep into the depth of the ocean of forms at the break of dawn hoping to gain perfect pearls of the formless"
We now hear that Neil Bhatt has also been confirmed for the role of Lakshman. Ramayan which launched on August 12 (2012) on Zee TV taking the 11am slot every Sunday.
About the show
The story will be based on Ramacharita manas and will trace the EPIC journey of Lord Rama.

Neil Bhatt is currently using his time to read the Ramcharitmanas and capture the finer nuances of the great epic and more specifically, his role. He is also investing time and energy into getting into his finest form for the role as he shortly begins shooting in Baroda. His regimen includes Power Yoga, Pilates and intensive cardiovascular training. Neil has also acquainted himself with his extensive wardrobe and elaborate make-up for the role of Lakshman. It presently takes him over an hour and a half to get fully ready but the actor plans to master the art of getting his look together in less than 30 minutes before he starts shooting so that he minimizes time wastage on the sets.
Quoting Neil

. "As an actor, it is only natural to want the meatiest role that allows one to fully showcase his range of histrionics. So while I was definitely more keen to be cast as Ram at first, I now clearly see that it is all three ' Ram, Sita and Lakshman who are the key protagonists of Ramayan and the role holds ample scope for me to perform as an actor."
"I am told I was cast as Lakshman because I had the lean, athletic physicality required for the role. Also this show will not have archaic, difficult-to-grasp Hindi dialogues. The language will be kept simple and lucid. This, I think will aid us as actors in connecting better with our audiences as you can emote with better conviction when you feel the lines! Moreover, everybody will be able to quickly relate to the characters and not feel alienated by language they do not use."
"The show has opened up to a very positive response. The music by the ace composer Ravindra Jain has been widely appreciated and the soundtrack of the show is simply outstanding. The make-up team must also be commended for an extremely proficient job'one can see it in the look given to Lord Vishnu. The casting, authenticity of the sets, the first-rate cinematography and the catchy visual effects only add sheen to the content. We are working hard to showcase this epic in a manner that gets families to sit together on a Sunday morning and learn from it, besides being entertained'wish us luck!"



So here's Neil's as Lakshman in Ramayan
We are Loving him!!



Edited by manzilmukul - 24 February 2013 at 2:30pm