Originally posted by ArshiHamesha
DISCLAIMER:DON'T COPY MY WORKS AND CONCEPTS WITHOUT GIVING ME CREDIT
YOU HAVE SEEN MY HUMBLE SIDE. TRUST ME YOU WON'T LIKE THE OTHER...
EPISODE 61-62
Circular pickle jars ,circular plates ,and circular Laddoos,Circular diyas ,circular globes on the tables,waking up early for round round,half circles,full circles ,Moon , Sun,..Uhhh'... Why the heck so many circles now.
Symbolism: Circles are frequently used as sun symbols, as well as representing things associated with the sun like Moon. Circles are often seen as protective symbols.
Ancient African, Japanese, Germanic, and some Native American tribes all hold the sun as a feminine energy. in Hindu mythology the sun is the eye of Varuna, and is also considered the "divine rejuvenator.".Sun also symbolizes for fixidity, steadiness, firmness, and strength of purpose and Circular Moon is to rule the senses and emotions. I learn alot from reading your posts!!!
REMEMBER:In IPK Moon and Sun are important Symbols because they are associated with all the emotions as described above in the Symbolism.
Connection : Anjali is in Khushi's house with all of her famine energy is a divine rejuvenator and a protector as she is here to rejuvenate and protect the relationship with Khushi which Arnav crippled but it is for Arnav for rejuvenating his relation with Nani.Khushi is going to rejuvenate and protect the relation with La and they will be friends and with Arnav as we all know but also with everyone in the long run.She is going to rejuvenate and protect her family by accepting that deal.How ironic as Arnav is a protector of her and her family through Payal which she left there and She is protector through Anajli for Anjali and Arnav along with everyone through this bitter DEAL .Just amazing. WOW, nice connection here!!!!!
The circle of attacking and counter attacking by Buaji and Mamiji was the most charismatic scene I've ever seen in IPK.Just outspoken. "Mamiji aur Jewelry ki dukan" [Mamiji a jewelry shop] and Raizadans clowns of circus were keeping me in the circle of giggles and proud of my Buaji.The scene was too hilarious! THese two ladies are something else...no doubt that when they are together that there will be a riot and crack us up...they are comic relief and they add drama/masala to the show
Anajli proposal for Khushi to train La as a job was misunderstood as a marriage proposal for Khushi by everyone .hmmm... Don't worry this is going to happen twice for both of your nieces. Anjali rectifies and clear their spinning heads over this lovely propsal. Mami's sarcasism over Maids was too shallow and indeed she always treated Khushi and her family like that BUT Buaji is always there for "Hisaab Braber"[balnce her witty and evil steps]Anjali actually came on behalf of Naniji as Khushi's impression left a mark as Perfect Bahu on her.
I think khushi was flattered by this, she kind of smiled when she heard this
Khushi's abhorrence was beyond imagination as she did not want to work for ASR. Anjali blackmailed Khushi to train La when she alienated for the propsal to work for Raizadas.She brought the contract card of paying one lac rupees of ASR into this game. Anjali left GH leaving Khushi in predicament and clutch of pain. Khush is like WTH, what should i do now...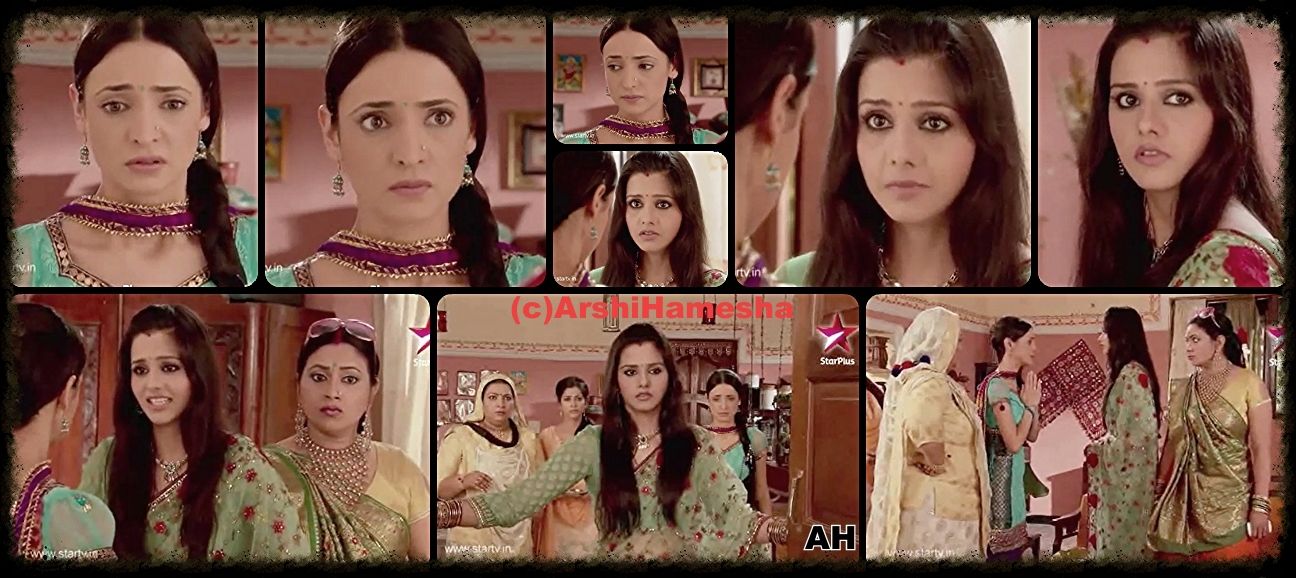 Shyam and his sticky ,stingy ,slimy and twitchy games are circling around Khushi so she can't make her happy and joyful circle in the RM.He is willing to circulate the money from Anji to him, from him to Khushi and then from Khushi to Anji.Uff... my head is spinning in the circulation of this "Money Drive of Rani Sahiba."
I know right!!! i guess anything to save his lying self

He is right about one thing Khushi "You will be there" when he will need you.HE is going to use this innocence of yours after Terrace night and YOU will bring him back in the RM against all the odds for Anjali.These circular games are just getting into action."Bara hi dohke bazz hai yeh pair bar bar larkhra jata hai"[My foot is very unreliable and deceivable]Well said dear but just remember one thing DM is with Khushi's innocence and SHE had her protector ARNAV the ocean of wilderment which is going to gulp you with all of your deceits and craftiness.Just wait...
Random fact but arnav means ocean...so i like this comparision
Angry at Khushi for touching that filthy piece of dirt...
Me too!!!

Pause here:Communication is off as all the communications will happen but timings will be odd as he will be aware and unaware at the same time.He calls but disconnects before Payal finishes telling him about Khushi's decision of RM.Excellent move DM...
DM is just awesome...she knows what she is doing

The other side he is putting circular Laddoos of his schemes by calling Anjali Selfish.Look who is talking."You are Mahan" [ great] Shyamji"
Anajli you are making me so proud these days by not listening to this "Schemey Laddoo" with full of dusty particles . Just thoo thoo...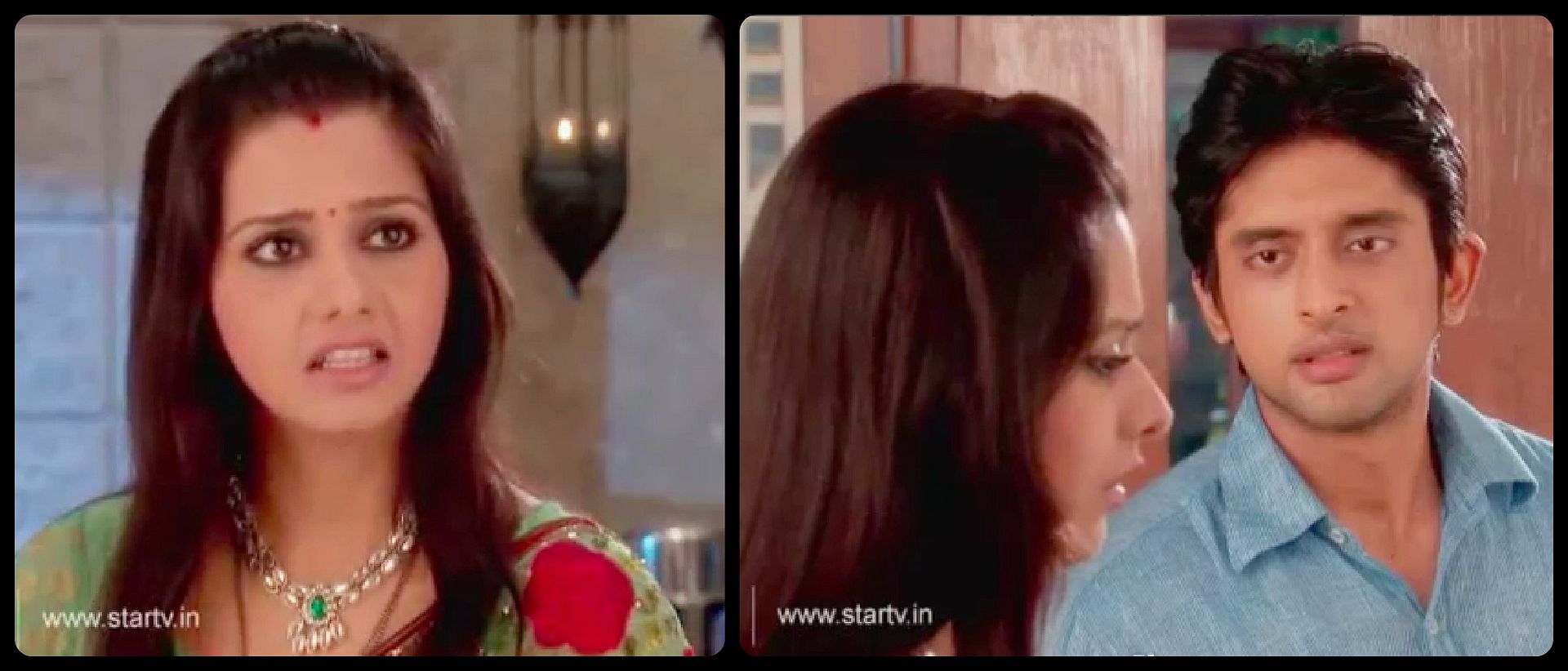 Pause here: Anjali is making Laddoos for Raksha Bandhan which is a "Bond of protection" in between brother and sister. No doubt this relation is above and beyond.
The circle of protection goes from Anjali to Chote,from Arnav to Khushi and then Khushi to Arnav and then to Anjali unintentionally as a forced marriage then intentionally during kidnapping and onward to Anjali.
But La couldn't make any circular Laddoo has no protection of her dream to get marry with LADDOO ASR...

In Rm Arnav is lost in "Khushi's Khiyal" while being lost in his Laptop apparently.He is running up all the beautiful moments which he spent with her. As "tumhare saath bitae huwe moments yaad rehne lag gyey".[I onlyremember the momemts which I spent with you]He can't get away from this "Sehar" of Khushi.La comes in and brings him back from this spell and he steals eyes like someone got caught red handed doing something wrong.La Seeks forgiveness and promises to make everyone happy .He tells her just care about Di and not anyone else.He turned around to hide his tears as he is having a vortex of enthralling emotions going on in him after yesterday's incident as Di was extremely upset which is the cause of his distress as "aagar Di khushi nahin tou khuch bhi theek nahin".[If Di is not happy ,nothing is perfect] I thought shyam made some good points...i know he is trying to save himself but i agreed with what he said
Pause here:La,"Joh tumhare liye important hai woh mere liye important hai"..[the person who is impt for you is impt for me] ..indeed When she will find out Arnav's intention for Khushi she will set her aside for him.
La's question about the importance of the person after Di is painful for him as he closed his eyes and the true answer is right there but he dejects himself with ASR BG score "NO" .Well ok run as much as you can but this "Sehar" is coming towards you to wrap you completely and spell caster is no other than your Di who is right "You don't say anything When Khushi is infront of you " .She saw her in her tigress mode while returning her resignation and Lion in his silent mode though she used the same arrow on Khushi today to bring back TIGRESS in the Lion's Den.Game is so ON.I am loving this one...
Pause here:Two pickles jars on the table refers to someone as a treasure in your life.AS Today Arnav is acknowledging it with his closed eyes as khushi is the treasure of his life ."Tum meri Zindagi ki sab se bari deal ho" is going to be at the end.He will treasure her more than Anjali.The table will turn and inclination of his heart will be heavier towards Khushi.Di will be important but Khushi will be one step higher than her as"Khushi mein tumhare bina nahin ji paoonga".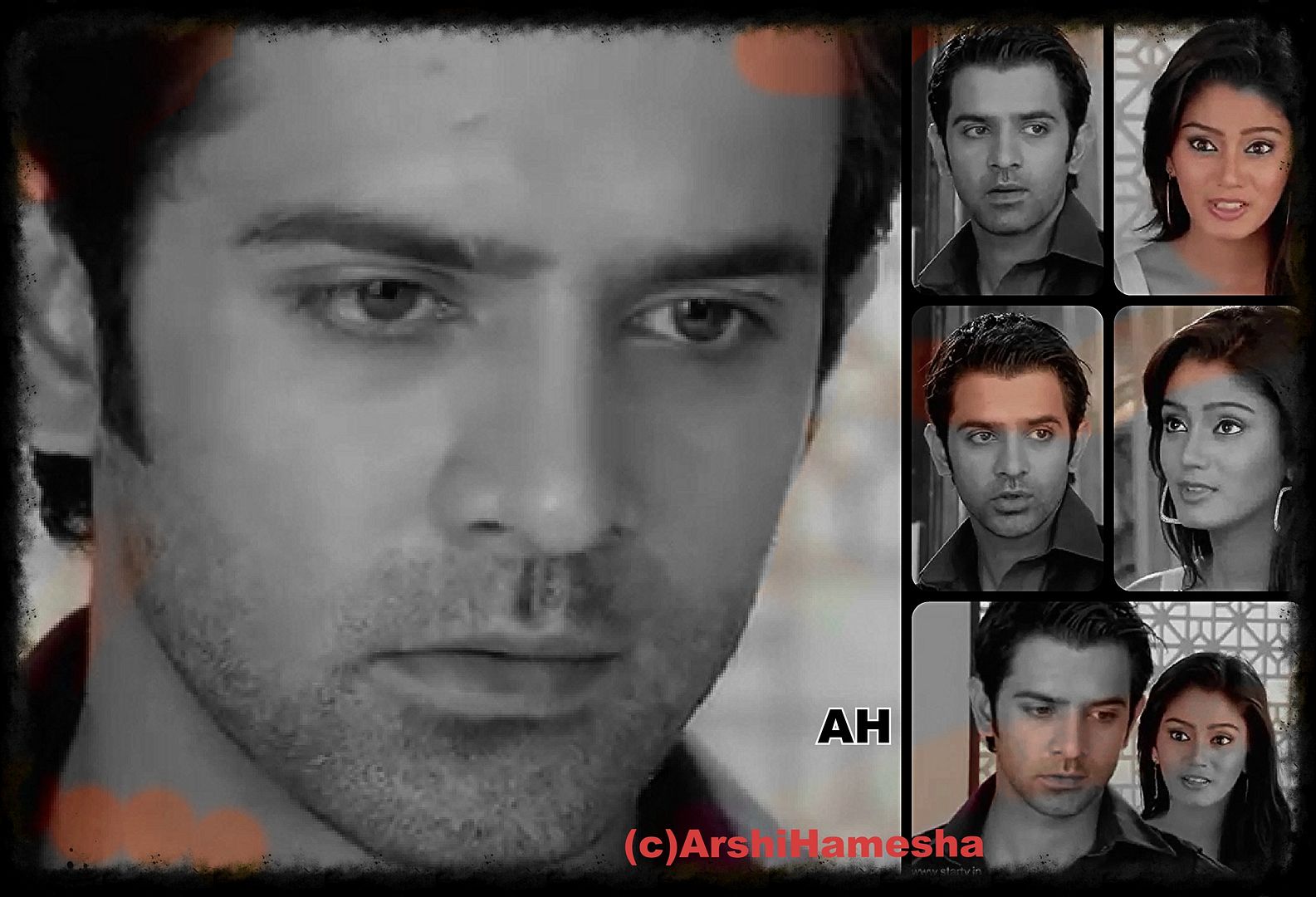 Till now Arnav and Khushi came close enough that their hearts are beating for each other but their minds are beating the odds against each other.
Pause here: By closing his eyes He remembering her by treasuring her life,her tears, her belongings ,and her essence.YES indedd these all are important just like Di or may be more than that but realization and acceptance is far from here right now.Keep lying Mr Akhroo Yummilicious!!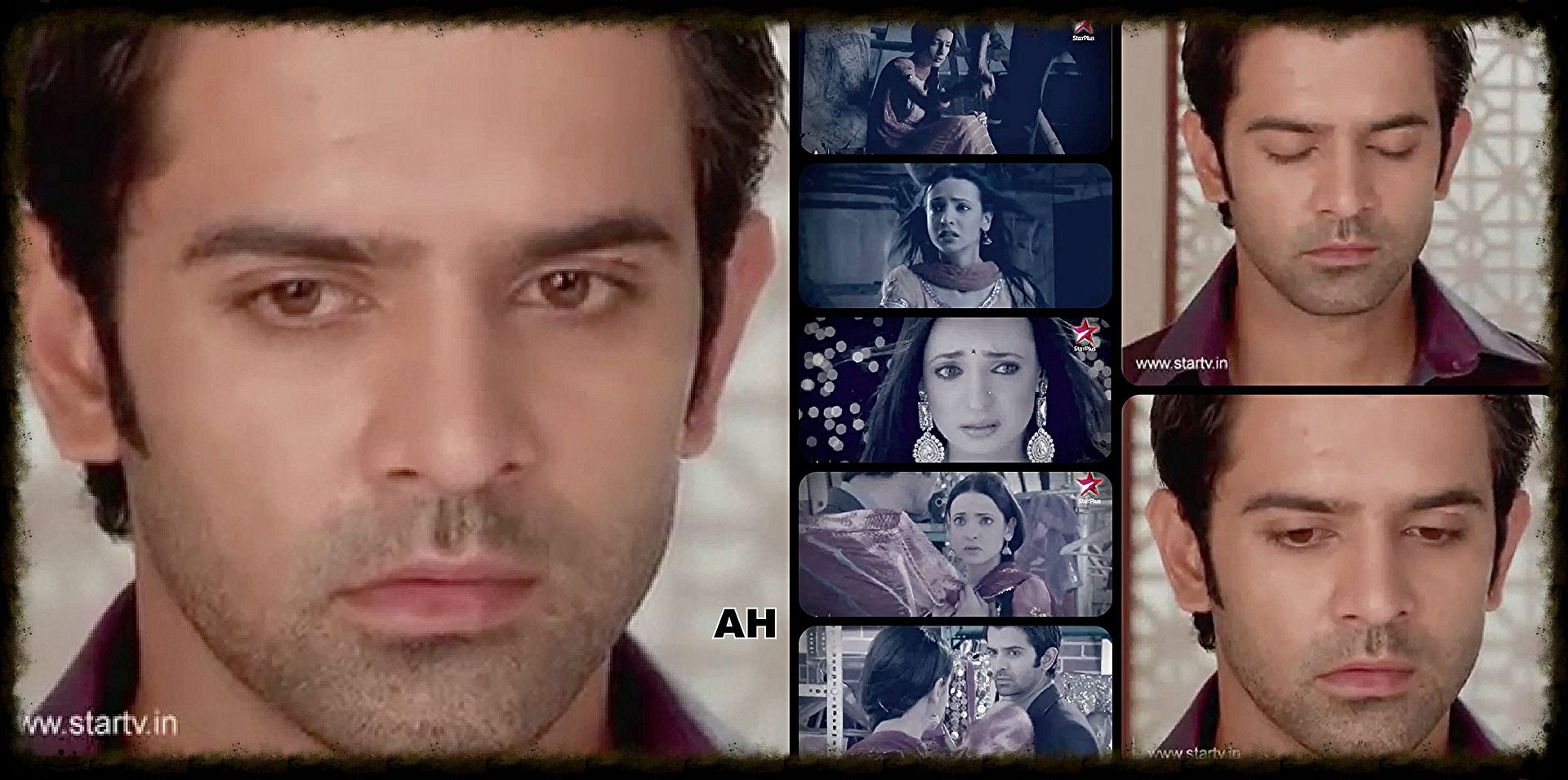 PONDERING POINT: He expects from his partner to treasure his Di as he does.Khushi is going to do more than him and will go even against him to bring Shyam for Anjali's happiness.She will treasure her more than he expects.
Heart and mind game in between King and Queen associated with their loved ones is above and beoyond .If Arnav's heart and mind brings tears and make him do anything and go any extent for his Di as She is his family[ "aap meri family ho kyun keh aap ne mujhe khabi bhi mam aur dad ki kami mehsoos nahin hone di" ] .The same is with Khushi as her Amma's voice is attacking her heart .Khushi is in the middle of the vortex of roaring issues as she is in the processes of consuming all from everyone .She seeks answer from DM as She is her final resort...
.

As Khushi always takes decisions under pressure of her family's issues .From here and onward her whole life will be under this Pressure as she is orphan and this is her payback to Guptas.After all this is her family.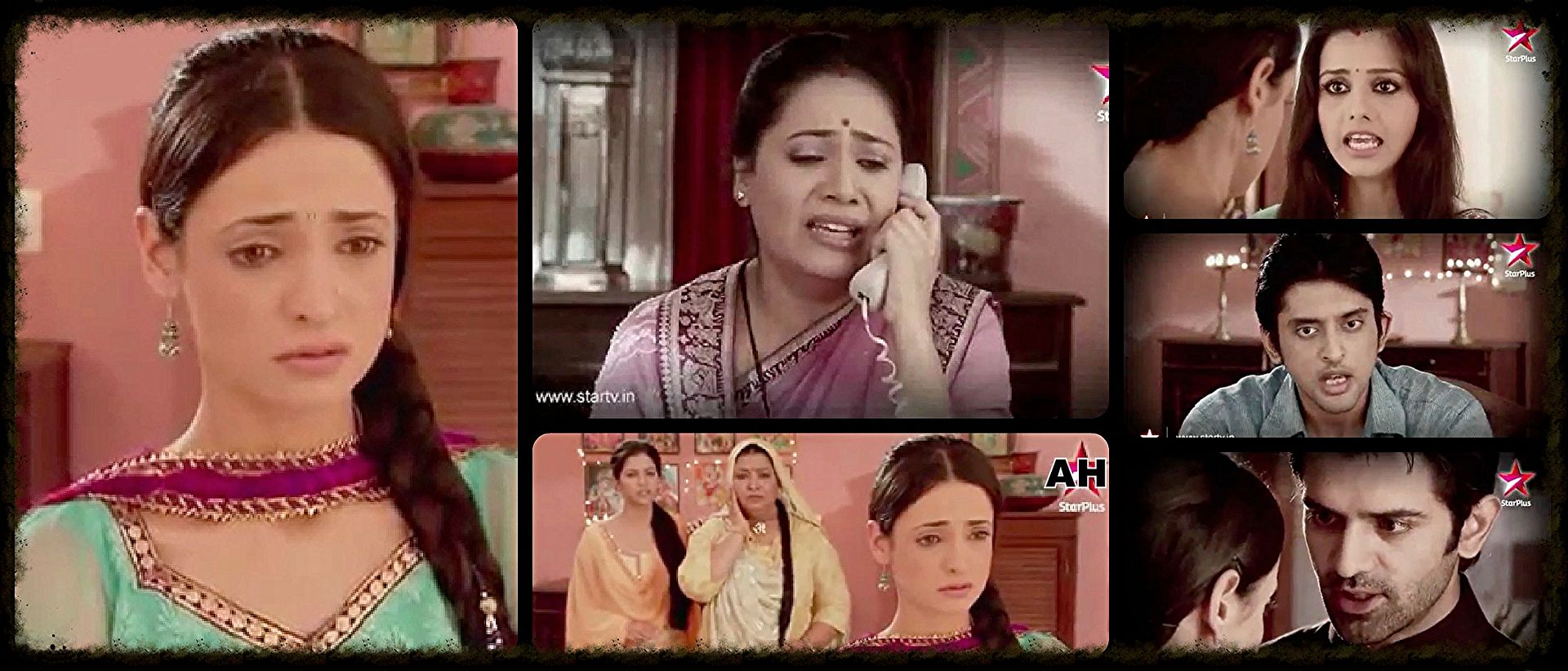 She accepts Anjali's blackmailed proposal but at her own terms[Not to see her Arnavji...yeah right ..just let him find out .you think he will spare you as he is your possessive protector...]BG music was adding melody with this "Jashan" of Bride's arrival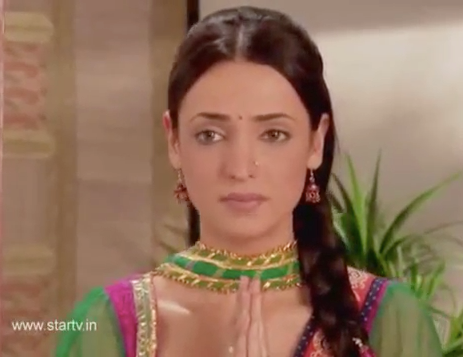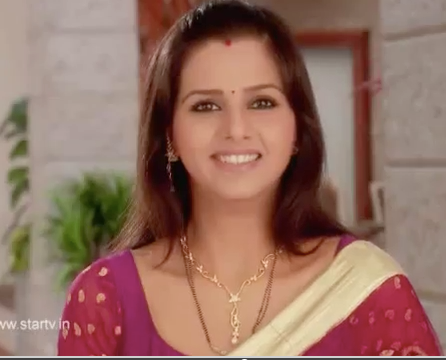 Pause hereAs Mami mentions the time in between 2 and 4 as Sun down slowly
:Symbolism Sunsetting....beginning of a time of trial (night can be equated with trial). Also, it can represent the end of a chapter in someone's life.
2nd Symbolism:Two is the number of discord and conflict, but also of balance and marriage.Yin and Yang.and Number 4 is associated with the Earth[4 elements fire,air,water and earth] and with completeness.
Connection : The chapter of Arnav and Khushi to come close for forever in beginning from now on ,no matter how many times he is going to throw her out with his anger and rage but her "Sehar" is impossible.. to throw away isn't it Mr Akhroo .You will be completely one soul after the discord.It will end the chapter of all the PAST pains of Arnav with his Khushi to be his Khushi for eternity with the help of HIS mother.(My Other Bishop) WOAH!!!! that is for all the symbolisms and the connection
It also will end the chapter of Shyam while bringing those two souls together.Anjali will open her eyes by paying BIG price at the end.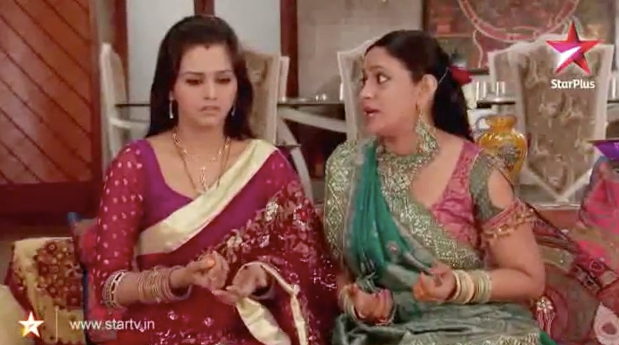 La's reaction is quiet normal but She can't beat the circle of Chamkilli's shining wisdom and got agreed as "Iss mein hum dono ka fayeda hai"[We both have profit in it].Nice victory Khushi as Nani says "La is out after sacred steps of Khushi in RM" So true every "bad Omen" will be out of RM as thals of happiness and joy with this BRIDE has entered already and made her marks basically at each and every corner of this "Shativan".Jalaibis are circling around ecstatically.

La's complaint "poof" down in the air by ASR's cold and lackadaisical attitude.BUT this dashing hunk was YUMMILICIOUS in his avatar.Just Drooling[Ami's speciality] over him is not enough sometimes.
you got that right...arniekins looks good in anything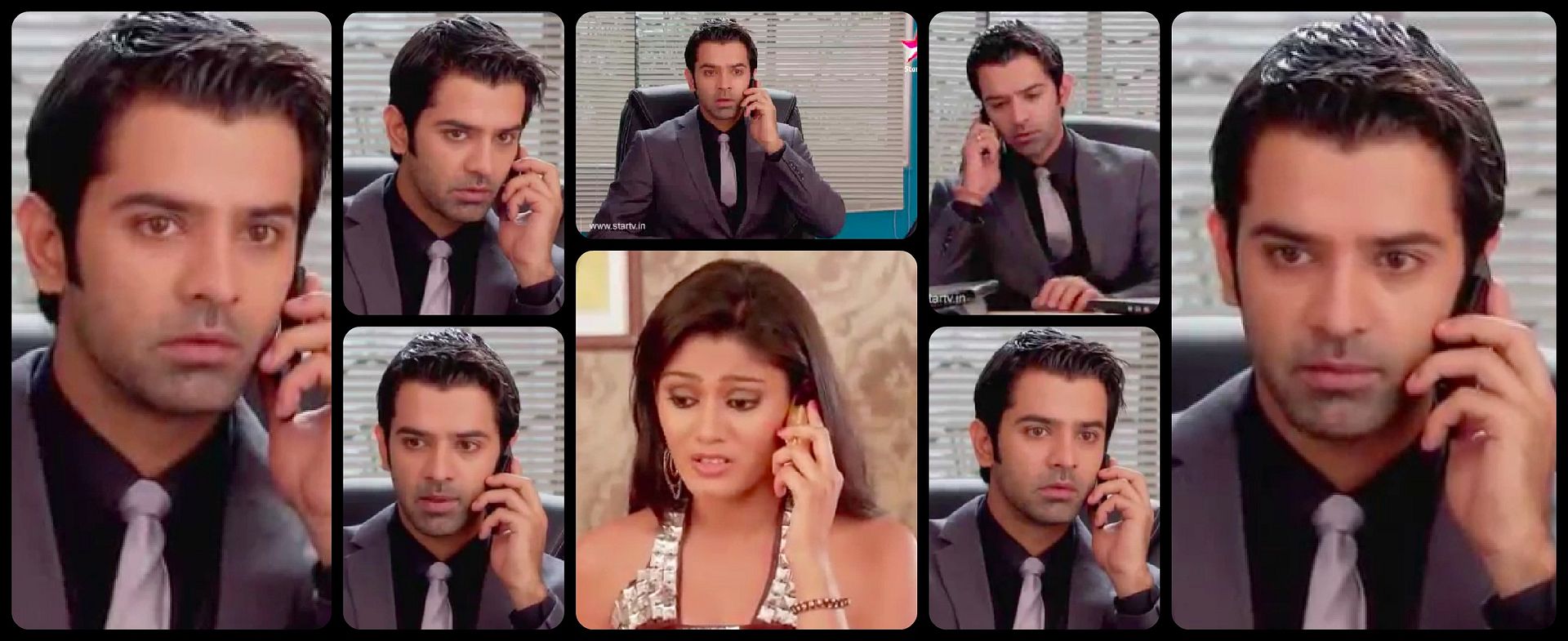 Sorry Guys 'This one does not need any analysis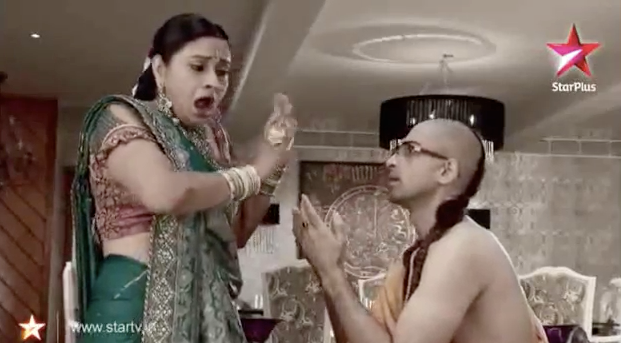 MOMENT OF THE DAY:
Buaji and Mamiji cat fight
just love it .
http://www.youtube.com/watch?v=LKHMoR38rr4
.