WHERE'S

THE
TONIGHT??
Here only!
FeMi- Farhana n Ami welcome you all to DABH's 400th Episode Celebration Party!
Let's go to the VIP guests first- The Rathis and ask them how they are enjoying the party!
Sooraj:
Oho...Kya party hain! Singapore ki ballroom dancing yaad aa gayi!
Sandhya'ji ko dance ke liye puchoon kya? Nah, Bhabo- Bhabasa idhar hain
Sandhya:
Ji ji...Kaafi shaandar party hain! Lekin kya hain ki main thodi busy hoon ek investigation ko lekar. Aap log zara jaldi jaldi khatam kar lena! Mujhe crime scene par jana hain!

Bhabo:
Aap logon ke pyaar paake main dhanyi ho gayi!
Kash main kabhi Sooraj aur Sandhya Beendni ke taabar hone ke khushi mein aisa jashn mana paati...Aap log dua karna ke 500th episode ka party ki photo mein mera pota mere god mein ho!
Bhabasa:
Badiya jashn hain, khana bhi badiya hain!
Bahut kha liya...Eshcooze me beta, bathroom kaththe hain?
Meenakshi:
Heh...DABH toh sirf mhare wajah se chalta hain! Main na hoti na toh koi koni dekhta!
Sab mere pahadiwale babaki krupa hain!
Vikram:
Arre Deebz amma, yeh saree kahan se li aapne?
Yeh Saree market mein kaise aa gayi!
Mujhe toh bataya gaya tha sirf mere dukaan mein bhej rahe hain aisa maal!
[
Mohit:
Yeh bhi koi party hain!
Party toh Emily ke ghar mein hua tha! Grand sa Christmas party!
(Then he sees Ami)...Excuse me miss...what is mobile number? What is your smile number?
Chavi:
(On Phone) Ji...main abhi bhi parlor mein hoon...bas 10 mins mein aa jaungi!
Chaturi:
(Eyes on the male DABHians-Vishnu, Saibal, SamiR paaji) Koi mil gaya...koi mil gaya...( To whom she is singing this song, u three guys decide
)
Chotu:
Please DJ ko boliye na ''Party on my mind'' ganaa bajaye!
Dhaisa:
Haan chori...Kamaal ka ayojaan kiya hain! Par daal-bati mein namak thoda kam hain!
Let's go to our reporter 'SamiR Paaji' who is busy interviewing the Bollywood stars!
Vidya Balan
- daily soap sirf teen cheezon ki wajah se chalta hain .. entertainment entertainment entertainment ... aur DABH entertainment hain!
is liye toh 400 episodes complete huay!
Salman Khan
- aaderneye DABHians! Kya aap jantey hai ki kitteneye prateechatye bhartiye sonchtey hai ki .. DABH is the best? Purey 100 prateechatye! Yeh hai DABH ka dum!
Hang me if i'm wrong! I love you all!
Akshay Kumar-
ab khatraon se khelegi ek haseena! Aur pehla khatra hai .. bhabho! jo darr gaya woh ghar se gaya! Oye Bhabho .. bacchi ki jaan logi kya?!
Aamir Khan
- oh teri .. 400 episodes ho gaye?! Dar-asal DABH buhut hi kamyaab program hai; meri ammi bhi dekhti hai! .. oh .. one minute haan .. actually maine woh last line bolne mein 7.5 milliseconds zyaada laga diye! .. ek retake aur karte hai!
Shah Rukh Khan
- Ka ka ka kiran...err...kya?
400th episode!!! Awesome! God bless!
And what is this ''My name is SamiR...am not an amma/aunty?'' How dare you using my copyrighted work!
Let me call my lawyer!
Anu Malik - beta .. tere liye ek baat bolta hoon:
'apple hai ek fruit,
Cadbury hai ek chocolate!
400 episodes ke baadh bhi
Diya Aur Baati Hum is great!'
Chatur Ramalingam
- kya huii? DABH ki 400 episodes khatam huii? waaw! Congratulations DABH team!
Now let's recall those magical SurYa moments and get romantic just like Amlu did and wrote a pyaar bhara poetry!

*
Peaceful Love
*Ami Ali Khan
I will soothe your heart
and I'll relieve all the pain
Just lying down with you
Here in the soft sand
Listening to the oceans breeze.
Let the clouds blow thru the wind
I put my hand over yours
and our shoulders brush against
Your face begins to blush
I'm smiling cause I find it pretty cute
When I go for a hug.
My cheek brushes against your face
I love being in your presence
I find intimate delight up against you
Sensing your heart-beat against my chest
It solaces my heart and soul.
I don't require to say
I Love You
Cause being with you is more than enough
Having forthcoming plans to chill with you
Excites my mind and repletes me with joy
I get to spend time with you
And I'm happy You selected to spend it with me.
The sight of the ocean is beautiful
But not as beautiful as You're
Lets stay here for a while
The Shore is so quiet and solacing
Tell me that You'll stay here
Quiet lying here till the sunsets.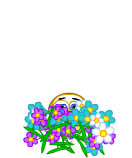 ACHIEVEMENTS of DABH

Viewer's Choice Award 2011
Best Beta:- Anas Rashid
Star Parivaar Awards 2012
Favorite Naya Sadasya(Female):- Deepika Singh
Nayi Soch Kirdaar:- Anas Rashid
Favorite Bahu:- Deepika Singh
Indian Telly Awards 2012

Best Daily Serial:- Diya Aur Baati Hum
Best Title Singer for a TV show:- Kailash Kher and Shubh Mudgal
Best Actress in a negative role:- Kanika Maheshwari
Gold Awards - 2011-2012
Best Actress in Supporting Role(Critics)'12:- Neelu Vaghela
Best Actress in Negative Role(Popular)'12:- Kanika Maheshwari
Gold Debut in a Lead Role(Female)'12:- Deepika Singh
Best Television Show(Fiction)'12:- Diya Aur Baati Hum
Most Beautiful and Gorgeous Jodi'11:- Anas Rashid and Deepika Singh
Indian Television Academy Awards 2012
Best serial (popular):- Diya Aur Baati Hum
Best singer:- Kailash Kher & Shubha Mudgal
Big Star Awards 2012 (source: IF - Safi123)
Best Show:- Diya Aur Baati Hum
Cinemascapes 2012 (source: IF - Tellybuzz)
Best General Entertainment TV Fiction Show in an Indian Destination:- Diya Aur Baati Hum
Apsara Producers' Guild Awards 2013 (source: IF - Sonia17)
Best fiction show on TV:- Diya Aur Baati Hum
Prayag Kalakar Awards 2013 (source: IF - Sonia17)
Best Serial Award:- Diya Aur Baati Hum

Siggy Credit- Bharti
TRP History

1st week TRP (week of 29 August, 2011) - 1.81 (9th place on Star Plus)
1
st
time on No. 1 position - 5.5
(week of 11th January, 2012)
Consistently on top since week 6 (8 February, 2012) - week 43 (21 October, 2012)

Total No. of weeks consecutively on top: 38 weeks

Total No. of weeks on top: 40 weeks

Total No. of weeks show has been on air: 78 weeks


Now we're back to top.
.
Okay...Now back to PARTY!!!
Our DJ Naina plays ''Party on my mind'' and yeh kya!
Bhabasa-Bhabo jodi starts dancing!
Then toh phir SurYa also can dance!
So what are you waiting for guys! Come on! Let the music play and rock the dance floor!
Team Work:
Pics, Siggis, Interview of the Rathis- Farhana

Rathis' Interview Idea- Shehjar
Poems,Summary of DABH- Ami

Summary Idea- Bharathi'di
Achievements, TRP info and interview of Bollywood stars- SamiR Drawings- Samah

VMs- Tuhina n SuSan

AVs n Question Idea- Amor (Bharti)

Siggy- JungliBilleeOS- Sonia

And last but not the least our cheer leaders- JAMbu, Naina, Shehjar bua, Deebz amma, Uma aunty, Juna'di, Fatima'ji, Nisha'ji, TnJ, Hiral amma, Sejal di, Akku'di, Manju'di, Ladyterp aunty, SonerMeye(GG), Sakshi'di, Hema, Pappu'di, Sadhana'di, Niruba, Debolina, Fiza, Preeti'di, Ramya, Yalini, Jaya, Rumela, Sita, Abha, Aditi, Shirin, Dunia, Sindu, Cathy, Diya, inFan80, Skavuri, Lakshmi, Sujjitha, Ramyamannadiar, Surya4ever, -rp-, S_S 2012, Ananyadhruve, Rinki, Nikita, Shruti'di, Timepass, Shaheer, Nitish, Ramasuresh, AK, Vishnu, Saibal and all those invisible cheer leaders who stalk the forum
(Sorry if we missed anyone's name
)


Edited by farhana874 - 25 February 2013 at 7:56am