Home

»

Zee TV

»

Five things you must do in Mumbai-ANI
Five things you must do in Mumbai-ANI
Post Reply
New Post
Armu4eva
Coolbie
Joined: 26 November 2009
Posts: 84792
Posted:

16 February 2013 at 7:50pm

| IP Logged
17 Feb 2013
Hindustan Times (Mumbai)
BY ANIRUDDH DAVE, TV ACTOR
Five things you must do in Mumbai
1. BADEMIYA: You get some really mouth-watering kheema here, which you eat while standing on the road with your car parked nearby. It is a delight.
2. JUHU CHOWPATTY: One should take a walk here, then eat some bhel puri and try the nariyal paani. It takes you to a different world. I like watching people play in the sand.
3. GATEWAY OF INDIA: It gives me a feel of Mumbai. The architecture is so attractive. It looks magnificent. I get a real kick when I see it and feel like I live in Mumbai.
4. INORBIT MALL: The mall is well maintained. The shopping and eating experience is fun. 5. THE PARK BEHIND INORBIT MALL: It's a huge park with enough space for jogging and walking. There should be other similar parks in Mumbai.
The following 4 member(s) liked the above post:
ameetasingh4
,
amud
,
karsuh
,
Surish
,
Dear
Guest
, Being an unregistered member you are missing out on participating in the lively discussions happening on the topic "
Five things you must do in Mumbai-ANI
" in
Aaj Ki Housewife Hai - Sab Jaanti Hai
forum. In addition you lose out on the fun interactions with fellow members and other member exclusive features that India-Forums has to offer. Join India's most popular discussion portal on Indian Entertainment. It's FREE and registration is effortless so
JOIN NOW
!
-VishaD-
Viewbie
Joined: 19 February 2008
Posts: 78663
Posted:

16 February 2013 at 7:59pm

| IP Logged

Thanks for sharing
karsuh
IF-Sizzlerz
Joined: 16 July 2012
Posts: 23695
Posted:

17 February 2013 at 1:03am

| IP Logged

Thanks for sharing
Sonali.S
IF-Sizzlerz
Joined: 17 March 2012
Posts: 18972
Posted:

17 February 2013 at 7:44pm

| IP Logged

TFS
amud
Goldie
Joined: 14 September 2012
Posts: 1051
Posted:

18 February 2013 at 10:20am

| IP Logged

thanks for sharing
Surish
IF-Addictz
Joined: 30 October 2011
Posts: 86940
Posted:

18 February 2013 at 2:59pm

| IP Logged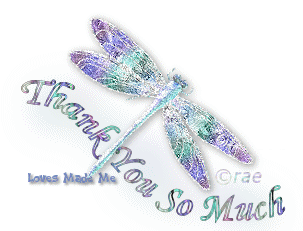 rubysk
IF-Rockerz
Joined: 15 October 2007
Posts: 5486
Posted:

19 February 2013 at 9:22am

| IP Logged

Thnx 4 sharing...
Post Reply
New Post
Forum Quick Jump
Please login to check your Last 10 Topics posted
"I like visiting hill stations during monsoon" : Aniruddh Dave
TellyBuzz in talks with Aniruddh Dave to know about his monsoon ... 2
"KBC is a game of intelligence" : Anirrudh Dave
Tellybuzz got in touch with Aniruddh Dave who was a part on the grand ... 3