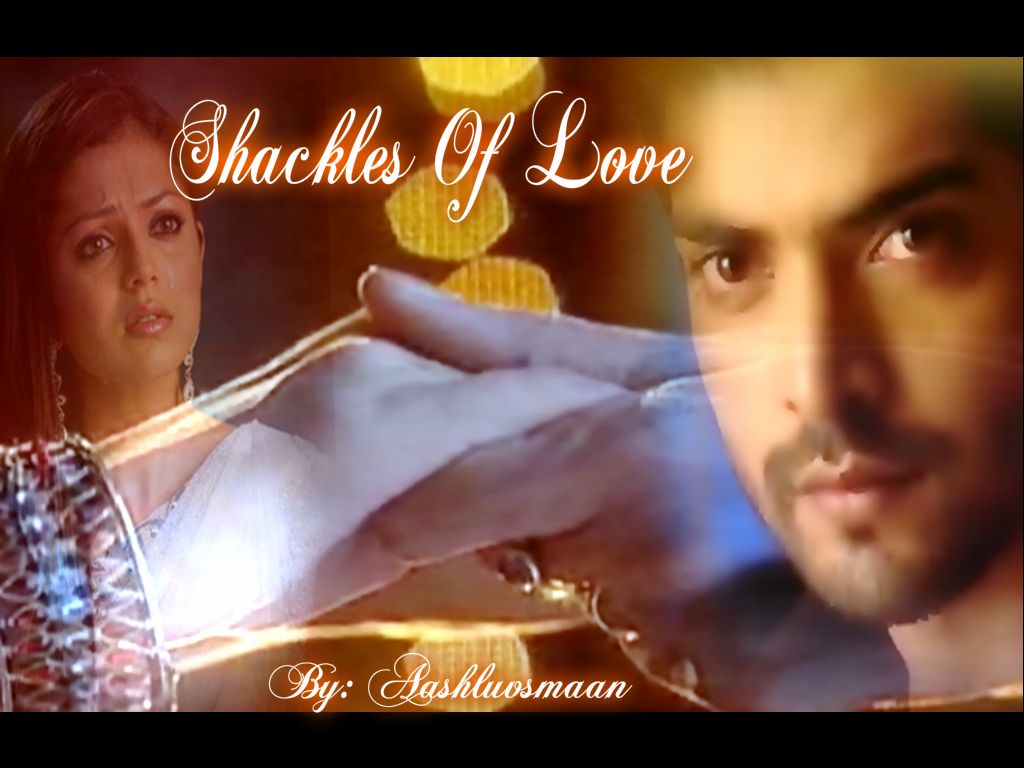 Thanks to Sehar for the lovely Banner
Prologue:
She was the spoilt princess who had everything yet nothing. For her love was the feeling of euphoria she read about in her books or saw in movies. Yet the elusive feeling had rejected her too long.
He was an unwanted burden on this earth. Love and affection were concepts unknown to him. All he knew was that life was not a bed of roses, in fact his was strewn with thorns and pain was his best friend.
She was hungry for love.
He ran away from its mere mention.
She was an unwanted responsibility.
He was an autocratic slave driver.
She would smile at the world.
He would mock it.
She waited for each new morning to bring about sunshine.
He waited for the darkness of the night to hide his scars.
He would say "Maan Singh Khurrana will NEVER change" to which she would laughingly say "NEVER SAY NEVER"
They met under strained circumstances, got married under duress. Here is a story of two strangers, who found themselves married to each other. None wanted it, but both had to abide by it. Can an arranged marriage really survive amidst secrets and denials?
Geet Khurrana vowed that it would.
Maan Singh Khurrana vowed that it won't.
Will love find its tentacles and entrench their hearts? Or would the self prophecy of the human mind kill the demands of the heart?
Can love really beat all odds or the past will forever cloud the future? Will the Shackles of Love entwine around the cold heart and warm it from within to bind them together forever?
All I can say is "Never Say Never"
VM credit goes to the uploader
==============================================
P>S> If you want PMs please add the ID metioned below to your buddy list or drop me a PM.
And please don't forget to press the LIKE button.
in case u are interested the siggie has to link to all my works:)
Hi guys.
STORY SO FAR:
Maan and Geet were married. But due to destinies will, or should I saw Maan Singh Khurrana's infamous temper, Geet has left him for reasons yet to be revealed.
Maan had an accident and was in coma for 15 days. There he was treated by Dr. Meera Shergil who fell for her patient. Due to Meera's efforts, Maan woke from the coma. But alas he suffered from amnesia. He couldn't remember anything about his past, not even his name, except the word "Geet."
His memory returned after a fortnight in a dramatic manner and since then his search for Geet is on.
On realizing that Maan is married. Meera backed off and decided that being friends was better than nothing.
It's been another month and still no sign of Geet.
Will he find Geet? Will they unite? Will the shackles binding them together loosen or will they be bonded for life?
Stay tuned for more.
The story is now revolving around the past. What actually happneded between them, how they got married, and how they fell in love.
Geet just found out about the temporary marriage and is heartbroken. Maan has started feeling for Geet, but is unable to accept it due to his past.
For INDEX scroll downnn