(Credit for Welcome Banner: Tumhari_Khushi)
PNZKSK Valentines Day Poetry Contest Voting Round

Hi Friendz ..
As u all know that recently we held a Valentines Day Contest for our forum .. & we are pleased to announce that we received some Very beautiful entries ..

Before we start voting there is a set of rules that need to be followed ..
Please go through all the entries carefully for creativity & make sure that your vote is fair ..
Thanxx to everyone who participated in the contest ..
Hope that the best one wins ..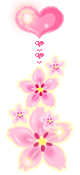 *~* Voting Rules *~*
You can only vote for 4 Poems - if you vote for more or less your vote will not be considered..

You CANNOT vote for your own entry if you have participated in the contest..

Do NOT use Multiple IDs to vote - your votes will not be counted if this happens..

Do NOT advertise your entry by any means via PM or others - your entry will be disqualified if this happens ..

Make sure that the poem you vote for is well understandable to you..
Last day to vote for the poems is 21st February 2013

If any of your poems is missing then please PM me (-Rani)

&
Now presenting you the Poems

Entry # 1
Mera palke girake na uthhana,yuhi halke se muskurana
Phir mera wohi Sharmana, Phir adaa ki bijli girana
Main to hun woh shama jiska ban baithega tu parwana
Mere husn se na reh anjaana, Law cases chodh aur ban jaa mera deewana
Entry # 2
Priyatam kahe aankh firaye,
Me tere naino ki thehri deewani;
Madak, mannmohak bhayo jag saro,
Rah thakti tori, me bani bawariya;
Karu mora tan, mann, dhan sab tujhiko arpan,
Bas bananna chahu tori jivan sangini.
Entry # 3
Kyun uljeho duniya ki kasmakash me,
Har dum pukare tumhe pyar mera;
Zalim ban kar yun na mujhe tadpao,
Ek tere didar ke liye tarsta mann mera;
Iss intazar ke lamho ka aalam, hay badahi bedardi,
Dard-e-dil ki bas ek tamanna, kab hoga milan hamara.
Entry # 4
Entry # 5
Kyu kare rab se shikayat, Koi tuje appna na mila
Kitabose nazare churakar bhola yeh chehra padhkar bata,
Zubaan ki kya hume zaroorat, Kar le ankhonse bas bayan
Khudse kyu itna sharmana jab humne chodi sari haya
Bahomein bharle mujko na rahe yun darmiya.
Khali paimana chodkar, Yeh maikhana chakhle zara.
Entry # 6
Pyaar se na sahi akad se hi sahi, ek nazar idhar to ghuma
Na nazare yun choora e zalim, apna le na rahen dooriyan
Peele zara muje ki na utare u mera nasha
Azma le zaalim muje tu, de doo pyar ke sare intehaan
Kyu rahe khafa yu mujse jab tan man kardo tujper kurbaan
Tere pyaar mein dil kya kar doo mein apni jaan tak fanaa

Good Luck to all the participants
Happy Voting ..


Edited by -Rani - 22 February 2013 at 10:12am