:.:MESSAGES:.:
-Stutz-

Happy Birthdayyy Nikammi!!!! *badi wali jhappi*
Aaj toh special shikaar kiya hoga nai? Hahaha! Birthday hai Valentines Day hai.. Big party na?
Which animals are coming for JS' party :p paaltu hai ya sab teri tarah junglee.. Lol
ok ok.. I'll keep mum.. Phy has rotten my brain and sense of hunor :| Have a LOVELY day JS! Have an amazing year and wishing you all the happiness in life!
It has been a year since I have got to know you..and the memories are nothing but amazing! Your friendship I cherish, your help I respect! You're seriously a gem <3 *gets sentimental* lmao!
Can't wait to meet you! M cominnnggg :D
gift you've got already.. Toh abhi k liye bye :* ILY! Muah!
-Stuti

-RD-
Dear (Soni Kudi
) Sonia
In the soft gleaming night of stars
May all your dreams come true
May every star of every night
Bring love ,joy , health and loads of success to you
Happy Happy Bday !!!!
Best Wishes
Pooja
Visha_Dhami
Dear Sonia,
I've known you for sometimes now. Such a sweet girl with a sweet name but scaring others with the name Predator
How lucky you are that your Birthday is same date as Valentine's Day
I would like to wish you a very Happy Birthday and Happy Valentines Day. May god bless you always.
I could not make you a gift in time but you can always drop me a PM if you want a creation. Have a Great day ahead
*Khushii*
H
e l l o ! ! ! JS!! Humari J u n g l i S h i k a r i .
Many many happy returns of the day
May God bless you with all the happiness you deserve and you find yourself a
pati
soon
Erm yea... one more year went by. Did ya even realize?
Hope you have many more new and great memories to add.
H a p p y B i r t h d a y a g a i n a n d e n j o y t h e d a y =D
Loads of love,
Khushi.
Ps: burdened with school work. Gift baadmein
KS_Shreya
Happy Birthday Sonia!!! May all your wishes come true!!
-Deepali88-
Happy Birthday Sonia
Wish you many many happy returns of the day
May all your wishes come true on this day and may God bless you with lots and lots of love ,success and happiness in life ...Enjoy this day to the fullest .
I wish you to celebrate all the wonderful things That makes you so special, not just on your special day, But on every day of the year!
Joy is what I wish for you
Success in everything you do
Hope all your dreams come true
And luck may not leave you.
May this birthday be just the beginning of a year filled with happy memories, wonderful moments and shinning dreams..
Lots Of Love and Hugs
Deepali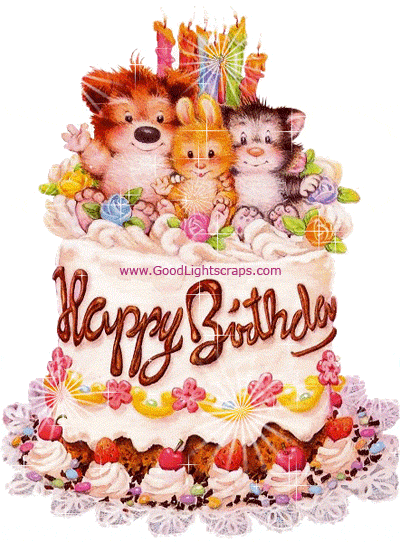 swethasyam08
Dear Sonia!!!
Wishing u from my bottom of the heart a Very Happy Birthday
Here's a small message for ypu on ur special day
Wishing you happiness, To welcome each morning,
Wishing you laughter, To make your heart sing.
Wishing you friendship, Sharing and caring,
And all of the joy, The birthday can bring!
Happy Birthday!!!

With love

Swetha
-Ravjot-
YOUUU!
Yes you! No not
you
,
you!
Sonia! Yes you! Predator ji!
K I have no idea where I'm going with this
I thought I'd be all cool and send an awesome-yet not creepy type message and I was on a roll. Until I realised I can't type and kept pressing backspace and forgot what I was gonna say
Anywho! Happy burday
Hope you have an awesome pawesome (I would've used a real word and said possum but that's an animal and they kinda..look...scary...). Hope you get a big giant cake and *hopefully* no one cakes you
Happy Burday once again!
-Ravjot
Smileyface
Happy Birthday Sonia! Hope you have a great day and year! May your year be filled with lots of happiness and smiles and you get everything you wish for! Even though we haven't talked a lot its great to have you as a BC buzzer! It's really a pleasure working with you in BC and hopefully we can interact more!! Eat lots of cake and send some to me as well ;)
much love
hershi
-Ridzzi-
YOU GIRL.
Kitne ka shikar kiya predator ji?
Well ji, Hello ji, Hi ji, Pehechana ji?
Let me cut of this Ji ji crap and get to the point. So what are u doing?
Reading? good good!
Okay, i tried being crazy, WHICH i cannot meri PS
So without anymore madness and being meano mean, here's wishing u a MANY MANY HAPPY RETURNS OF THE DAY!!!!!
So enjoy your day and have greaaat fun.
Haaapppy Birthdaaay! *tight hug*
My gift is pending. I'll make and post it soonie<3
Love Yooou!
Your CC
-Rasmi24-
Happy Birthday Sonia
Many Many Happy Returns of the Day
May God Bless You
love
Rasmi


DUGGUlicious
Side by side or miles apart
True friends are always close to your heart
Whether you're turning five or fifty-three
You know that I'm a true friend because you're here beside me
I'm here, right now, on your special day
So lets give a cheer for you, hip, hip, hooray!
Happy Birthday Sonia
Many Many happy returns of the day
Hugs&Love
Parm
DevvivekAshNi