VALENTINE'S DAY




































Love is a many splendid thing.
Love lifts us up where we belong.
All you need is love!


The best and the most beautiful thing in the world,
cannot be seen or even touched
they must be felt with the heart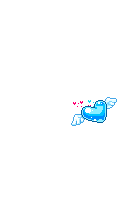 14th February 2013






That time of the year again
when love is in the air,
and the birds are chirping
sweet songs of romance...

Love,they say is patient,
Love,they say is kind
It sees beyond the faults,
For love,they say,is blind.
Love does not diminish
Or rust and fade with years
But gain its strength from time
Laughter,joy and tears.
Love is God's own gift to us
At present from above
He gives us peace,He gives us joy,
But first he gives us love...truly Divine..!
Happy Valentine Day KTLK-ians
Across the gate way of my heart
I wrote"No thoroughfare"
But love came laughing by,
And cried"I enter everywhere"

Dear All,
Wish all of you a Very Happy Valentines Day My Friends!
Remember .. LOVE includes the ISHQ wala.. n the DOSTI wala LOVE too!
May you all enjoy this love filled day ahead!