Deepa Akka and Priya Chechi..!!!
I have no words to say… really… for the first time in my life, I am lost at words… all I can say, even though it is a small word, is thank you. Thank you so much for making my birthday very special.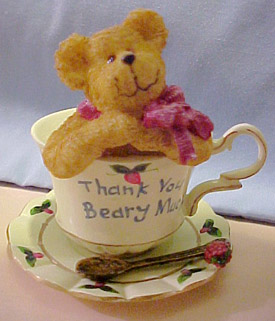 Where do I start…? What do I say…? I have no idea. You don't know how happy I am right now after seeing this thread. I never expected this.
This year is special for many reasons to be very special.
One, being my first birthday after my engagement
Two, three months ago, I started my life as a writer here
Three, your gift
I never knew you both have this level of idea about my likes. All the gifts, all the images that you added here are just symbols of my soul… I felt like watching myself in the mirror. That made this thread very wonderful…
Be it Shobana Garu, Kajol, Samantha, SRK…. Or be it ASR and IPKKND?... Or be it pinaple cake, pizza and Kerala sadhya…
Not to forget… the PEN
And of course, my craze for diamonds.
Thank you so much guys…. I really want to thank you a lot, but you know about my crazy family, and Sunny Bhai right….! They are not leaving me alone to even breathe…
Oops… how can I forget my fiance..??? he reached home just to celebrate my birthday from Bangalore…
I will be back with a bang, sisters… to give you a long thank you speech…
Hey, it is hug day… so here is for you a tight hug…
And now, a group hug… including our cutipie Harshu…