Happy birthday to an upcoming writer of the IF. It is on February 13, 2013. please join us to wish her.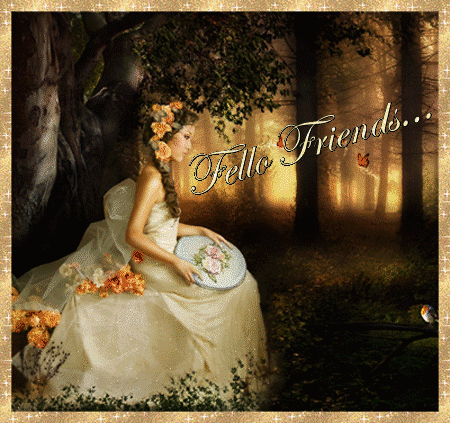 for joining us to wish our favorite person, a beautiful writer.
She is cute (I did not see her personally but I feel it when we chat), talented, and honest with her expressions and relations. She is engaged very recently.

Writing is her passion. She is Crazy for movies and the world. She is a die hard fan of Arnav Khushi and the serial, IPKKND that is the reason i have created this thread on the fourm.

She has started her journey as a writer on IF, November 18, 2012 with "HUES OF LIFE". It is sad that the FF is discounted but she has her own reasons to do that and I respect them. She has a positive attitude. She got an amazing family who supports her. Her second FF is " Consummate Love" I have found it in a random search on FF pages which caught my eye. Then I started reading her other stories found all are very nice. I realized she has a talent which needs little Polish. I have learnt about her ambition and was surprised. What surprised me is, With her family background and the birth place she has come from having such ambition. Then she told me about her family, the way she has brought up, how much her family supports her in every decision especially her brother. After listing from her about her parents and family, I thought, I too want to give such up bringing for my daughter. I have taken up her parents as my inspiration. Thank you vanhi for sharing memories about such wonderful parents. I really mean it.
The FF " Consummate Love" is a big break for her. With the FF, she got break on IF. She has raised from 'waiting for likes and comments state to reached maintaining minimum 150 likes and 10 pages comments betw. Each chapter with out spamming. She has achieved so much in short period and has to achieve a lot more. My best wishes with her
I want to convey my message from this thread,
My dear chinnu,
My best wishes are always with you.. either I commented on your ffs or not. Either I read them or not'
I wish you very best for your future (personal and professional)
I wish you to have a happy life and enjoy the life fullest.
I would like to take this opportunity to convey my thanks for the beautiful stories she provides for me and the IF readers.
CONSUMMATE LOVE
http://www.india-forums.com/forum_posts.asp?TID=3357833
The very fist story from vanhi which caught my eye. This is a story about a girl named kushi who has a beautiful relationships and family and troubled past. The story is all about kushi and how she dealt with the situation and relations.
I loved the way she has described the emotions.
" Love In Titanic"
the second one which I read from her writings is an OS it was funny one.
I found it very funny, interesting and silly too. Enjoyed reading it.
" 'HUES OF LIFE'
this story about kushi and her heart break. very painful one. Well described emotions. Its sad that she decided to discontinue this ff. I respect her decision and she has given us a valid reason for the decision.
" IPKKND? from where it ended"
http://www.india-forums.com/forum_posts.asp?TID=3326543
Another interesting work from her. Though this one also on hold. Liked the script.
She has many more amazing on going stories in her hand.
nonfiction:

"RAPE CRISES.. SOME FACTS... MUST READ"
This not a fiction. But I feel everyone should read. When I first read the post I thought.. her parents gave her perfect name. vanhi "fire" . I could see some fire the way she wrote the thread.
Enough of my non ending talking about her' here are few messages created by me for her.


for your time... friends. god bless you all...





Edited by harshdb - 12 February 2013 at 1:38am