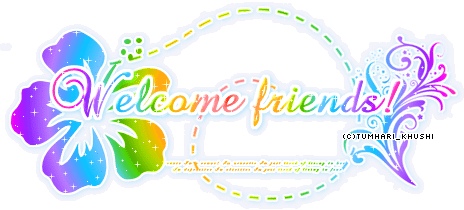 .

[Courtesy-Tumhari_Khushi]
Hello Friends Sorry For Being Late In Posting The Votind Round 2 As I Was Busy

But Here Iam With Second Votind Round So What You Waiting For Vote For Your Fav. Banner


Please Vote For 3 Banners Only

Please Do NOT Vote For Your Own Entry,If You Do So Your Vote Wont Be Counted

Please Do Not Advertise Your Banner If Any Instance Of The Same Found Will Lead To Disqualification Of Your Entry.

How Clear The Banner Is And Pictures Are Not Overlapping Eachother

How Well The Banner Pictures Are Merged So That There Is Free Flow In The Banner.

How Creative The Banner Is Colouring Effects Etc Etc.

And Last But Not The Least Look If The Banner Properly Respresents The Forum.

Last Date For Voting:13th February 2013
If Any Query Plz Do Let Me Know Via PM & I Would Be Happy To Help
Entry#1
.
Entry#2
Entry#3
Entry#4
Entry#5
Entry#6

Entry#7
Entry#8
Entry#9
Entry#10
Entry#11
Entry#12
Entry#13
Entry#14
Entry#15
Entry#16
Entry#17
Entry#18
Entry#19
Again IF Any Query Plz PM Me Magical_KaSh
Thanks
Bipin


Edited by -IamKaShian- - 19 February 2013 at 7:06pm