Introduction
On February 8th, 1988 in Mumbai, Maharashtra India a girl named Rucha was born. Today on her occasion of her birthday turns 25 years old.
Rucha was in college itself when she started her acting career. She was interested in dramatics since school and actively participated in plays.
In Vinayak Ganesh Vase college of Arts Rucha completed B.Com. After completing B.Com Rucha got a job in edelweiss, Mumbai.
After Rucha concluded her M.Com at Mumbai University along with that Rucha landed her first acting assignment.
Rucha's first acting assignment was the role of Devika in the Marathi serial Char Chaughi which she went on to do for two years.
Rucha auditioned for the new show on Star Plus and got the role as Rashi Jigar Modi in the serial Saath Nibhana Saathiya. Debut in May 2010.
Rucha won her first award for Favourite New Sadasyaa in the 2011 Star Parivaar awards for her role as Rashi.
Along with her role as Rashi, Rucha appeared on Comedy Ke Taansen in 2011.
In the year 2012, Rucha acted in a short film, the film gave a short message to viewers about Female foeticide.
Shooting for Saath Nibhana Saathiya contains long hours so Rucha makes sure she spends some quality time with friends and family.
Rucha wishing you a very happy birthday all the best in your future endeavours.
Role in Char Chaughi
Char Chaughi was aired on marathi channel Star Pravah.
Char Chughi is the story of 4 sisters-Iravati, Gargi, Devika & Bilwa.Rucha had played role of Devika in char chughi.
In the story after parents death Iravati-elder sister takes all responsibility of his fathers business and her sisters Gargi, Devika & Bilva.
Devika gets an offer to work as a secretary of business tycoon Yashwant Sarnaik...further she meets Yashwant Sarnaik younger son Akshay..and and then both fall in love.
On other hand elder sister is against Devika job and further her love as The fact being that in the past, Gargi's affair with Shantanu Sarnaik(eleder son of yashwant Sarnaik) had turned messy after him having refused to accept being the father of the pregnant Gargi's child!
Shantanu is force to get marry with another girl but then she dies because of cancer.After all ups and down Akshay-Devika get married.Further devika makes an attempt
that she solve all problem in family and further her brother-in-law Shantanu gets marry to her sister Gargi.Char Chaughi! This is the story of a woman's struggle to keep her family together, her dreams alive and getting settled in life amidst all adversity.
It's the story of the sacrifices each one makes and how are internally misunderstood, for conflicts to occur during their journey of being torn apart as well as getting together bound by a common destiny of being blood sisters.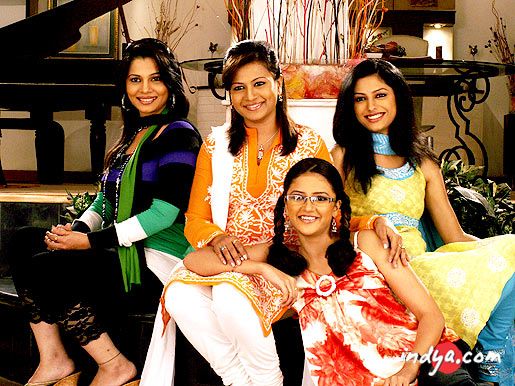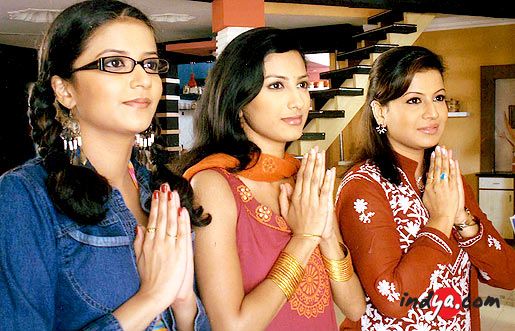 Edited by -Muskii- - 07 February 2013 at 8:34pm