*Appreciation Thread # 2*
~~**YashashriMasurkar **~~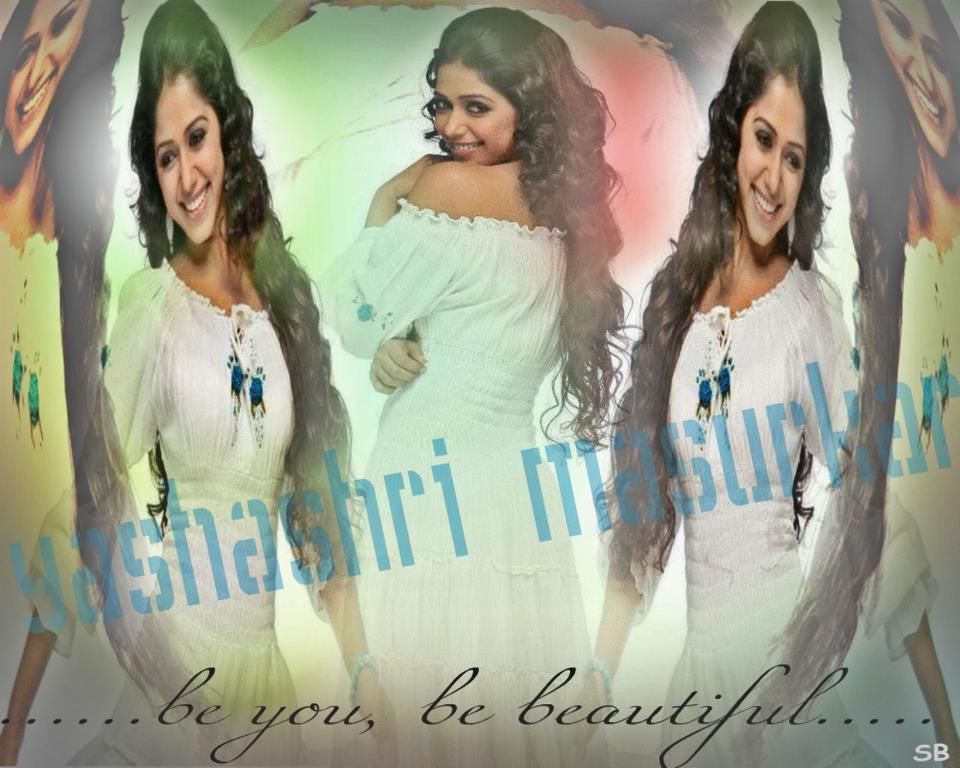 Hey Guys...
the previous AT # 1 created for discussions related to Yashashri Masurkar
or character Bharti in Sanskaar - Dharohar Apno Ki has crossed 150 pages
and we need to continue it on a new thread.
I'm so proud to make a new thread for the same...
AT # 1 -
http://www.india-forums.com/forum_posts.asp?TID=3391847
Yashashri Masurkar is an extremely talented actress
who started her career with a Marathi TV serial 'Lakshmanresha'.
Her first Hindi debut was through TV show Rang Badalti Odhani
aired on Starone,
which ran for successful 365 episodes.
She was loved and appreciated widely for essaying
the role of the leading lady 'Khanak'
effortlessly and convincingly !!!

She has also ventured in 2 more Marathi and
Chandragupta Maurya as Mrignayani...

She is an avid photographer, passionate traveller
and movie buff !!


~ AWARDS ,NOMINATIONS AND POLLS ~


Nominated for the best new face female in the New Talent Awards 2011
Placed 3rd at the Tellychakkar poll of most desirable women of TV in 2011
Recently she was heralded the 24th sexiest woman in the world
tag by Eastern Eye and asjad nazir...


APPEARANCES -
REALITY SHOWS,EPISODICS,CAMEOS


Yashashri made an appearance in the dance reality show NachLeVe...with Mohit Malhotra where her smile was praised by Neha Dhupia...
She did an episodic in Hum Ne Li Hain Shapath playing the character of Ruchi,a wronged killer.She was noticed for playing the role with a natural ease and flawless screen-presence.
She played the role of Dr.Priyanjali in Abhaas Ha in a cameo where she nursed the male lead.Here again she was praised for her role by marathi critics...
She played the role of Samrudhi in Lek Lakdi Ya Gharachi in which she had to do dangerous scenes with snakes for a nagin sequence.She played a wildlife photographer in the show.


~ Yashashri Masurkar pages ~
http://yashashrimasurkar.weebly.com/


~ Members ~

Manita
Maneesha
Pranjal
Poo
Deepali
MsLuscious
Heer
May ( The_May_Rose)
Vandu (togepe30)
angelic_leena_3
Jalis (jaisyjazz)
ArshiNo.1
Janavi
Krithika
Topez08
XXYKXX
-qazwsx-
-coolbuzz-
KiranSonu1
Neelu ( loveYM)
Saranya
Ranjhini ( missfilmy)
hotchpotchRBO
MSmyworldMS
Ramani ( RB81)
Ammu ( -DXB-)
Rishani
priya_cool_123
kiwu
Rupita
Mounika
...s...
seelaks
Angel_heaven
Roshni
Snehapatro
Trupti.P
AwesomeYasharan
cake-shake
Magic Drops
SilentPromises
_JaYash_
Shalini.S
Sourya ( DieHardYMfan)
YasharanRox
Khushbu (kp_yasharan)
Alka
Luckym2012
Aasma
Priyani
Rupa ( -Ray- )



Just One Rule --
No bashing Please !!
Avoid fighting and creating a negative air...
Thanks to everyone who contributed
to the info, details and everything on this page...
Happy Discussing
!!!!!