Sushant Singh Rajput takes on Anushka Sharma, says roles aren't big or small, actors are
Tags: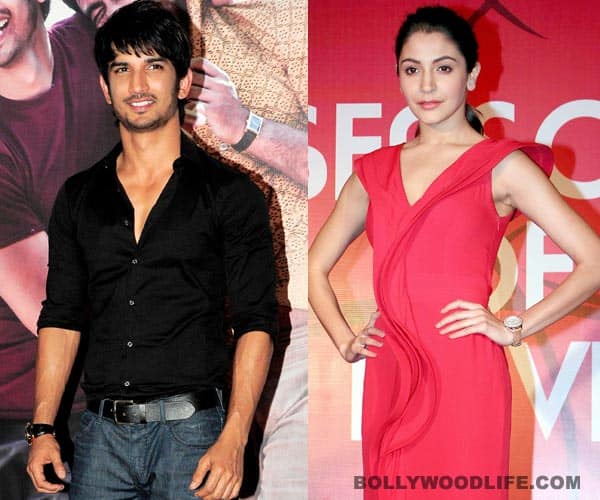 Sign up for the BL newsletter!
The actor, who was recently signed on for P.K., didn't get too positive a reaction from his co-star
Sushant Singh Rajput's debut film Kai Po Che directed by Abhishek Kapoor is all set to release and he already has two more projects in hand – Yash Raj Films' production directed by Maneesh Sharma opposite Parineeti Chopra and Raju Hirani's P.K. with Anushka Sharma and Aamir Khan.
While Sushant is excited about working with Hirani, Anushka's recent statement came as a big surprise to him. "Sushant has only eight days of work…he is just a small chapter in my life," she had said in an interview when asked about being cast opposite Sushant.
Now, when we asked the Pavitra Rishta actor what he thought of these unflattering statements, he said, "I will have to check the schedule to know exactly how many days I am shooting. As far as being a small chapter is concerned, I hope it's an interesting one in her (Anushka) life. I come from the school of actors who believe there are no small roles, there are only small actors. In my first film Kai Po Che, I am working with two other actors; in Maneesh Sharma's movie, I am opposite two heroines and in the third, I am working with two lead actors. So I can stand in a crowd in the frame of a director like Rajkumar Hirani and still be a proud actor." Must say, that's a firm and fitting reply, Sushant!
Looking at how sparks are already flying off-screen, we won't be surprised to see some crackling onscreen chemistry between these two. What do you think guys?
PS: THIS PART IS A TOTAL LIFT FROM A BIT OF THE STAR DUST INTERVIEW WITH SOME EXCESS ADDED HERE