Is Ranveer Singh truly so irritating off-screen?
Tags: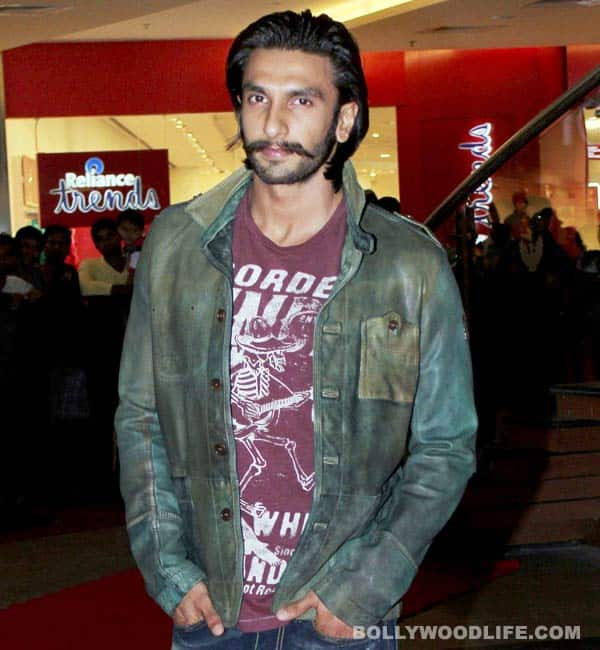 Yogen Shah
Sign up for the BL newsletter!
The Gunday actor has been causing his leading ladies a lot of trouble of late
If there is one actor who needs to urgently control his excitement, then it is none other than Ranveer Singh. Though the actor is a treat to watch on screen, with all the energy that he brings to the role, it is his spontaneous and over the top bursts of energy off-screen that have left his co-stars irritated.
So, be it the IIFA Awards in 2011, or his TV appearances, or even while attending movie shows, the actor is known to cause embarrassing moments, either by his loud and boisterous behaviour or by his antics and brash mannerisms. And although he does so with a 'clean heart', as sources close to him say, his attention seeking behaviour doesn't always go well with his co-stars. Until now he had managed to embarrass Deepika Padukone and Kareena Kapoor but now there's another name in the list; Priyanka Chopra. Only recently Ranveer left Deepika red-faced at a theatre where he was making rowdy comments about the movie that they went to watch together, while Kareena, Ranveer managed to embarrass at a party where he loudly proclaimed his feelings for the actor. And now the young actor has gone ahead and irked the pretty Priyanka Chopra!
Only recently, the actor, in a fit of overzealousness, managed to hurt his Gunday co-star Priyanka while shooting for the movie. His excitement got the better off him, and Ranveer, while performing a scene, yanked PeeCee's hands so hard that the actor was almost in tears. A source on the sets said that, even in the earlier takes, an over-excited Ranveer completely forgot his basic manners and hurt Priyanka a couple of times. But finally, PeeCee just couldn't take it and had to scream at Ranveer to take it easy.
Well, now what can we say! Will someone please tell Ranveer that he is not the first young actor who is good at his work! And while we all know that a little bit of craziness and goofiness is cool, but by going full retard, one can end up hurting people at times, and in Ranveer's case, literally! Tch tch.