Feelings 3
Gaya was all tensed n whn she was about to get rid of HIS shirt, she was relieved on the person who crossed her eyes...
It was None other than her asst n also a gud friend Malar. Malar knows abt Gaya's fond of moking Varun n have fun even at their residence...
Gaya - So u ready to see one more scene ???
Malar - Dunno whn u r gonna get caught... till thn ENJOY... Come on now...
We hv to rush now.. all hv left already... and here u bhi nah...
Gaya - Varu also went ???[upset on wht she did to spoil the day's shot]
Malar - Aur kya, will he wait n celebrate with u for wht u've done today???
Gaya - Hey, I just can't tolerate if somebody ... she stopped there, not revealed much of details to Malar...
Malar- what , what he did ?? batao nah... then only i can tell u, wht's wrong n who's wrong...
But Gaai, plz.. try to understand.. these ppl are all professionals n tum bhi nah... u deal with them lk they r gonna come along ur whole life...
Varun n u work together... after finishing ur show, u all fly some where...
Gaya was thinking...and she realized her problem.. though she knows it herself.. she want somebody to knock her head n say all this..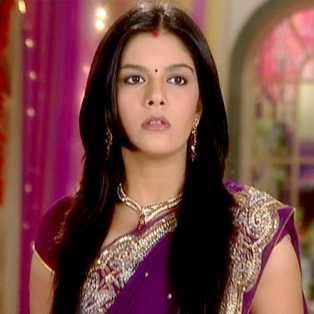 Here malar often gives her this KNOCK...
Gaya - Ok, Lets move, .. she suddenly took off his shirt, but felt a little lost
Gaya started walking outside whn Malar gathered their things n rushed behind her calling.. "Gaai,Are u upset with me?Sorry"
Gaya drove the car tht day... but usually she is scared to tk the car in this traffic...
Sumhow they entered the Apartment... Gaya just let herself flat on the bed in their living room... n closed her eyes with her one arm ablove the eyes.
Malar asked her, wht she wants for dinner... But gaya just showed her No signal... Malar left the place...
It was 11:45 pm
Varun was called to His favorite spot by his friends n GF... They all joined n reached their destination...
All were having gud tym except Our Hero.. He was looking Serious...
GF of Varun - Kya hua?? why r u silent???
Akil - As if he is gonna talk otherwise... N all other three laughed at this comment...Varun thought, "Thts my Problem..."
Varun got into this relationship with his GF bcos she proposed him n he agreed thinking this will make things professional between him n Gaya...
Varun is a guy who can never propose a girl on his own.. he cannot initiate a relationship with any girl even if he loves the girl too...
GF - Oh! sorry varun, Plzzz be fun... Ok, we all gonna make u happy ...agreed...
Varun - No need, I'm fyn, just tired .. Thts all...
GF - Oh, if thts the case, u cud'hv told know, we cud'hv cancelled the program...[sad n upset]
Varun - Hey, its fyn, I may feel gud in this beach fresh air...Its just rejuvenates me...[he streched his hands up high n breathed in the fresh air]
GF - Yup.. its so gud here being with u... [smiled at Varun]
Varun - hey , u look gud in this outfit...[appreciative to divert her]
GF - But I hate u with this shirt from set...
Varun - No tht was just.. I just came off from the set directly..[He looked at his shirt with so much LOVE]
Suddenly he got reminded of Gaya n wht happened tht day...
Dunno, he is very upset if anything related to Gaya...
He was thinking why she got upset... while he was driving back home after dropping everybody...It was 2:30 am
Beep Beep... a msg for him ... he looked at his phone near his seat...
Feelings will continue...


Edited by babithaj - 31 March 2013 at 7:08pm