Satsriakaal Salaam Namaste
Hope all our lovely Veers and Veeras are doing well
Aint our Veera forum lovely?...I'm sure you all agree
...
...and to make it more fun and exciting we're here with our seventh
(cute title eh?)
(everyone of you will get a chance to be MOTW, be active around the forum and you can be next!
)
So, without further adieu, lets try guessing who our seventh

seater is

Well, she is a rockerz

A big shaleen malhotra fan

She loves posting Nl in arjun forum

Recently she won PSC contest
Yes, she is none other than

ll-Shilpa-ll
aka
shilpa di

Here's your special siggy, feel free to flaunt it for as long as you are being tortured errr...I mean enjoying the honour of the hot seat
Here are some unique
questions to begin with

Username(and why)

Age/DOB

Hobbies

Your favourite forum on IF

How you got started with IF

Your best friends on IF

What do you like the most about Veera(the show)

write 50 words for me and hina
Let the fun begin!
With love
(On behalf of Veera DT)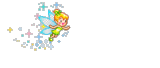 Rashu Hina & Resham

-Credits-
siggy and blinkie: --Rashu--
layout and writeup: hinz


Edited by --Rashu-- - 06 February 2013 at 5:24am