Found with cellphone in Tihar Jail, Sonu Punjaban 'attempts suicide'
http://www.indianexpress.com/news/found-with-cellphone-in-tihar-jail-sonu-punjaban--attempts-suicide-/1033972/0
//for her life story please read http://www.openthemagazine.com/article/living/lady-and-a-pimp
//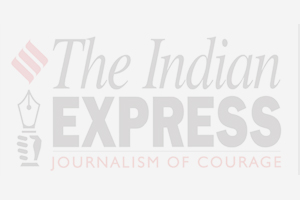 Thirty-one-year-old Sonu Punjaban, arrested last year for running an organised flesh trade worth several crores, allegedly attempted suicide by hanging herself from an exhaust fan inside her ward in Tihar Jail late on Monday night.
Tihar Jail authorities said a cellphone was found on Sonu on Monday morning and she was scared of police action.
Tihar PRO Sunil Gupta said: "At 6 am on Monday, a cellphone was found in the possession of Sonu Punjaban, who was lodged at Ward 4, Jail 6. As part of disciplinary action, she was shifted to Ward 6. Her co-inmates informed prison authorities around 9.30 pm on Monday that she was trying to hang herself from the exhaust fan with her dupatta. She was then rushed to Deen Dayal Upadhyay Hospital."
After the cellphone was found, the prison informed the trial court. Sources said fearing strict action, Sonu staged a "drama" to "get back at the inmates".
At DDU Hospital, prison officials said, Sonu claimed have "consumed an overdose of sleeping pills".
A doctor at DDU Hospital said: "She was brought to the hospital between 1 am and 2 am and was admitted to Ward 8 of the emergency section. On examination, nothing was found in her stomach and all her vitals were found to be fine. She was completely conscious and fully oriented".
"There was no shortness of breath when she arrived at the hospital. There were no marks around her neck to indicate anything of this (that she hanged herself) sort," the hospital said.
Gupta said Sonu's condition is stable. "The cellphone has been handed over to the Special Cell. The court and the visiting judge have been informed. She is under strict surveillance. We are inquiring how she got the cellphone and who she was talking to," he said.
Police have also invoked the Maharashtra Control Of Organised Crime Act (MCOCA) against Sonu.