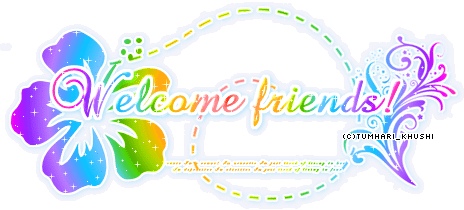 [Courtesy-Tumhari_Khushi]

To

Meme4u.com Banner Contest-Voting Round 1st
Feeling So Special
Ok Giving It A Break And Ending My Nonstop Bak Bak Once & For All
But Hey That Doesn't Mean Iam Gonna Stop My Bak Bak Forever
Ok Ok Lets Get To The Business
Firstly I Would Like To Thank All The Participants For Taking Part In The Contest By Taking Out Their Precious Time For Making Banners From Their Busy Schedule
.Thank You Guys I Really Appreciate It.
Atleast This Time I Never Had To Beg To Anyone For Taking Part
Ok So Now Before You Vote For Your Fav. Banners We Do Have Some Rules For Voting Too Which Seriously Have To Be Followed


Please Vote For 7 Banners Only

Please Do NOT Vote For Your Own Entry,If You Do So Your Vote Wont Be Counted

Please Do Not Advertise Your Banner If Any Instance Of The Same Found Will Lead To Disqualification Of Your Entry.

How Clear The Banner Is And Pictures Are Not Overlapping Eachother

How Well The Banner Pictures Are Merged So That There Is Free Flow In The Banner.

How Creative The Banner Is Colouring Effects Etc Etc.

And Last But Not The Least Look If The Banner Properly Respresents The Forum.

Last Date For Voting: 5th February 2013

If Your Entry Is Missing Plz Do Let Me Know Via PM ASAP.

Now Here Are The Banners Plz Do Keep In My Mind The Rules Before Voting.

Entry#1

Entry#2

Entry#3

Entry#4

Entry#5

Entry#6

Entry#7

Entry#8

Entry#9

Entry#10

Entry#11

Entry#12

Entry#13

Entry#14
Entry#15

Entry#16

Entry#17

Entry#18

Entry#19

Entry#20

Entry#21

Entry#22

Entry#23

Entry#24

Entry#25

Entry#26

Entry#27

Entry#28

Entry#29

Entry#30

Entry#31

Entry#32

Entry#33

Entry#34

Entry#35

Entry#36

Entry#37

Entry#38


May The Best Banner Go To The Next Round Best Of Luck To All The Participants & Last Thing I Would Like To Say Do Not Get Your Friends To Vote For Your Banner Believe Me I Can Find Out That.
Any Query Plz Feel Free To PM Me Magical_KaSh

Thanks

Bipin