To The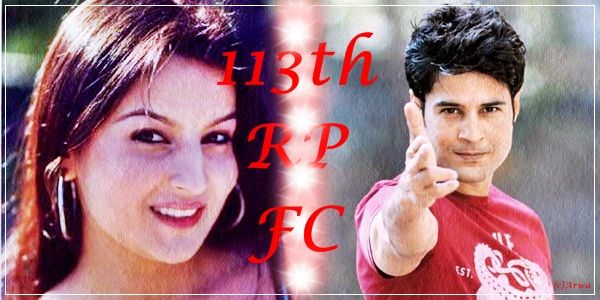 Ek din jab savere savere, surmayi se andher ki chaadar hata ke
Ek parbat ke takiye se, sooraj ne sar jo uthaaya, toh dekha
Dil ki vaadi mein chaahat ka mausam hai
Aur yaadon ki daaliyon par
Anginat beete lamhon ki kaliyaan mahekne lagi hain
Ankahi ansuni aarzoo, aadhi soyi huwi aadhi jaagi huwi
Aankhein malte huwe dekhti hai, laher dar laher
Mauj dar mauj, behti huwi zindagi
Jaise har ek pal nayi hai, aur phir bhi wahi, haan, wahi zindagi
Jiske daaman mein ek mohabbat bhi hai, koyi hasrat bhi hai
Paas aana bhi hai, door jaana bhi hai, aur ye ehsaas hai
Waqt jharne sa behta huwa, jaa raha hai, ye kehta huwa
Dil ki waadi mein chaahat ka mausam hai
Aur yaadon ki daaliyon par
Anginat beete lamhon ki kaliyaan mahekne lagi hain

He was standing in a beautiful land filled with mustard flowers. All around him there was only beauty and he was walking through it. A face was hidden from him and he could just see her presence around him and feel her touch in all those mustard flowers and can smell her fragrance from the way she had passed. The girl in a simple salwaar suit was enjoying in the place alone. He could just see the glimpse of that smile which was just like a flowing river and the sound of her payal was so sweet.
chan...chan...chan...chan...chan.

His dream was broken by his friend's voice waking him. He got up but he was still thinking about that girl. 'Jaane kyoun aaj subah se mujhe apni zindagi badli hui lag rahi hai. Jaane kyoun yeh ehsaas ho raha hai ki ab woh aane waali hai. Kuch to khaas hai jo aaj meri iss suni si zindagi me honewaala hai. Kyon aisa lag raha hai ki chahat aur mohabbat woh do shabd jo aaj tak maine kabhi mehsoos nahi kiye thhe ab meri zindagi me khaas ban ne waale hain. Pichli raat ko dekha gaya khoobsurat sa khwaab shayad abhi tak dil me basa hua hai aur lag raha hai jaise ki woh khwaab jo itne saalon se humesha mere saath raha hai aaj humesha k liye poora ho jaayega.'
"Kuch khaas hai aaj?" he asked."Nahi to," his friend replied.


"Jaane kyoun lag raha hai aaj bahut kuch khaas hone waala hai."


"Oh!Waise aaj Valentine's Day party hai, tujhe yaad hai na?"


"Oh! phir wahi har baar ki tarah boring Valentine's Day party jahan mujhe humesha ki tarah akele hi jaana padta hai."


"To kya hua? Ho sakta hai is baar tujhe teri woh dream girl mil jaaye jis ki tujhe kab se talash hai."


"Har baar yahi soch kar jaata hoon main wahan par kya hota hai?"


"Yeh hota hai ki party me entry karne ke kuch der baad tu saari ladkiyon ka prime target hota hai. Sab tujhe patane me lagi hoti hain and obviously tu humesha ki tarah un se bhagne ki koshish karta rehta hai."


"So, mujhe nahi lagta ki is baar mujhe phir se jana chahiye aise kisi party mein."


"Tu aayega mere dost aur is baar woh bhi aayegi jo kab se tere khwabon mein hai." He winked at him and left.
Ha ha ha ha aaa, hmm.., aa ha ha ha...
'Pata nahi Naveen woh is duniya ke kis kone me hai par kahin bhi ho aaj dil us ke aane ki har dhadkan aur aahat sun raha hai. Woh aakhein pata nahi kya khaas thi un me? Kya kisi ki aakhein itne khoobsurat ho sakti hain?'

In the evening:-

"Jaana to padega warna Naveen zinda nahi chodega aur phir yahan karne ke liye kuch khaas hai bhi to nahi." He was about to enter into the lift when he felt a cold breeze with an amazing fragrance in it. He could feel her there, around him. As soon as the door of the lift started closing, he heard a sweet voice. "Oh God! Yeh lift toh chali gayi, ab main kya karoon? Ek to main already late ho gayi hoon and now this lift." This voice took his breath away. He was just mesmerized to hear the voice that he almost forgot to stop the lift but it was of no use now. The lift had already started moving and he was feeling sorry that he could not help the source of that melodious voice. He soon entered the long dim hall which was decorated beautifully that day. The whole hall was decorated with red and white balloons as the theme was black and red. He had come to this place so many times before but he didn't feel anything but today something had changed. From the morning when he woke up his heart was saying it's just a beginning. He was not the first person to enter the party but surely there was something appealing in that party today.

"Aa gaya tu?" Naveen noticed him and went to him. He turned to find his friend with a beautiful girl, "Haan abhi aaya."

"Maine kaha tha na ki aayega zaroor tu," he winked. He just gave a small smile in return.
"By the way meet her. She is Anvesha, and Anny he is my best buddy Rajveer ... my Raj." Anny and Raj greeted each other formally and soon his friend left him and joined his date on dance floor. He was at the bar counter when he heard that voice again, "Sorry guys I know I am late but I hope jyada late nahi hua hai."

He turned in that direction to see the face as he had already heard that voice and it was the same voice who had captured all his attention when he was about to enter the party but she was surrounded by a group of friends. He tried to look from various angles but it seems his luck was not in his favour. She wore a beautiful red halter neck dress and that was all he could see. It seems as if she was very popular among her friends, both boys and girls.

'Why don't they leave her for some time? Ladki dekhi nahi lage chipakne. Line maarna shuru bhi kar diya inhone." He was cursing those boys. A thought suddenly struck him, "Jalan? Am I getting jealous? Getting jealous because of a girl who I have not even seen till now?" He got irritated that how can he even think like that for a stranger. Raj went to another corner and tried to peep in that gang when a girl came to him and said, "Hey handsome". Raj looked at that girl irritated, "Yes".
"Can you dance with me?" she asked.

"I don't think I can dance that well." He said smiling.
"But one thing that I know about you very well is that you can sing very well, kyon?" she asked winking at him. Raj gave a big smile, "Not this time Anjali." But friends never let you off and so she and Naveen convinced him to sing and he had to agree. He proceeded towards the stage with her.
He he oh ho ho ho...
Hmm hmm la la la la la...
Chand ne kucch kaha, raat ne kuchh suna
Chand ne kucch kaha, raat ne kuchh suna
Tu bhi sun bekhabar pyaar kar, oh ho ho pyaar kar
And somewhere this appealing voice echoed in someone's ears and she immediately turned in that direction to feel a pull in this voice. Yes she was in this party as well but she was out of the hall and talking on phone as her mother had called. She cut the call and her feet started moving automatically in the empty balcony. This voice made her feel that her dream which she sees every night is going to be fulfilled soon. A dream which she saw from childhood to get the man of her dreams who will take her with him and will love her unconditionally. She wanted to feel the joy and dance at rhythm of this beautiful song. Dance to make her heart content with a belief that she was going to meet him that day.
Aayi hai chandni mujhse kehne yehi
Aayi hai chandni mujhse kehne yehi
Meri gali mere ghar pyaar kar, oh ho ho pyaar kar
He knew she was somewhere and he could feel her presence around him. His heart told him that she is not very far. This time she will be with him soon. These are the signs of love.
Chand ne kucch kaha, raat ne kuchh suna
Tu bhi sun bekhabar pyaar kar, oh ho ho pyaar kar
la la la la la...
He was happy and waiting for that moment when his love will be in front of him. His friends surrounded him with their partners with Raj playing the guitar and singing for them.
Kya kahu kya pata baat kya ho gayi
Dillagi yeh mere saath kya ho gayi hai
Ek ishara hai yeh, dil pukara hai yeh
Ek ishara hai yeh, dil pukara hai yeh
Isse chura na nazar pyaar kar, oh ho ho pyaar kar
This was pure joy he felt in his heart after a long time. He never got attracted to any of the girls from his school days till now. He wanted someone special, the only one and when he will see her, his heart will give him signals and it didn't give him such signals before. But today since he got up in morning he was getting signals as if the most awaited person in his life is going to be with him very soon.
Chand ne kucch kaha, raat ne kucch suna
Tu bhi sun bekhabar pyaar kar, oh ho ho pyaar kar
He he ah ha ha ha...
'Mujhe pata hai kahin bhi ho tum par aaj aaoge mere saamne. Miloge aaj mujhe aur sach kahoon to ab main bhi intezaar nahi kar sakti,' she thought.
Hai kaun kya khabar, koi toh hai magar
Sapno mein hai kahin aata nahi nazar
Main yahaan woh vahaan, aa rahi phir yahaan
Main yahaan woh vahaan, aa rahi phir yahan
Aawaaz kiski magar pyaar kar, oh ho ho pyaar kar
The dance of love was incomplete without him. She never loved before not because she didn't get anyone who could love her but it was just not love she wanted in her man. She wanted a lot more than being loved; she wanted him to make her feel that the whole world is at her feet. The magic in him would pull her automatically when he would be around and that day that magic was working.
Chand ne kucch kaha, raat ne kuch suna
Tu bhi sun bekhabar pyaar kar, oh ho ho pyaar kar
la la la la la...
Raj was looking at the moon, trying to find that face which was not visible to him till now. It seems as if God had made some special arrangements for him. He again placed his hand on Naveen's shoulder and sang.
Chand ne kucch kaha, raat ne kuch suna
Tu bhi sun bekhabar pyaar kar, oh ho ho pyaar kar
She was dancing and her lips were in sync to his song.
Aayi hai chandni mujhse kehne yehi
Aayi hai chandni mujhse kehne yehi
Meri gali mere ghar pyaar kar, oh ho ho pyaar kar
They were perfect with their portions. No one can distinguish between their voices. Raj was imagining and that girl was giving his thoughts her voice as well perfectly. These hearts were away but united.
He he la la la la...
Ho ho hmm hmm hmm...
Rest of the people in the party joined the song with him.
Pyaar kar, ho ho ho pyaar kar
Pyaar kar, ho ho ho pyaar kar
It was going to be twelve soon. He didn't want to stand there anymore. He came out of the hall and walked alone on the deserted street thinking about his instincts from morning. "Aisa kaise ho sakta hai, mujhe aaj subah se lag raha tha ki aaj kuch khaas hone waala hai par ab to almost din bhi khatam hone waala hai par abhi tak kuch hua nahi."

Here she was getting tensed as well, she looked at the sky and prayed to God, "Bus ek ishara, ek ishara toh do na aur kahan hai woh please mujhe ush se ek baar mila do na."

Raj got a call from Naveen asking where he was and he replied he didn't feel like being there, and hung up. That girl also came out of the party as she did not like it there and just walked along the road. Someone called her, "Naina kahan gayi tu?"
"Kuch nahi bus bahar hoon," she replied. "Bahar kya kar rahi hai? You know it's not safe at night for you to be alone on deserted roads?" she asked.

"I know darling but don't worry I will be there after sometime," she said sweetly. "Ok then take care and call me if you need me," she said and both hung up.
Just ten seconds to go... One... Two... Three...
Raj was standing on the road silently praying to meet her not knowing that she is on her way.
Yeh Raat Hai, Yaa Tumhari Zulfein Khuli Hui Hai
Hai Chandni, Yaa Tumhari Nazron Se Meri Raatein Dhuli Hui Hai
Yeh Chand Hai, Yaa Tumhara Kangan
Sitaare Hain Yaa Tumhara Aanchal
Hawa Ka Jhonka Hai, Yaa Tumhare Badan Ki Khushboo
Yeh Pattiyon Ki Hai Sarsarahat
Ke Tumne Chupke Se Kuch Kaha Hai
Four... Five... Six...
Yeh Sochata Hoon Main Kabse Gumsum
Ki Jabki Mujhko Bhi Yeh Khabar Hai
Ki Tum Nahin Ho, Kahin Nahin Ho
Magar Yeh Dil Hai Ki Keh Raha Hai
Tum Yahin Ho, Yahin Kahin Ho
Seven... Eight... Nine...
He heard footsteps and the same cold breeze which he felt earlier when he had entered in the lift. He turned slowly to find the source of that voice and all of a sudden Naina tripped over a stone and was about to fall when a pair of strong muscular arms grabbed her waist to keep her from falling. He was lost in her beautiful face.
Fireworks lit up the sky and read 'Happy Valentine's Day' and 'I love you'. For this couple their dreams have come true.
She was scared at that moment but when she opened her eyes, she found a handsome face gazing at her longingly. They were unaware of each other's feelings but still their hearts felt a bond between them. No place on earth could be more secure to Naina than those arms. Those arms made her feel like she was in heaven. 'Kya yehi hai woh? The man I always dreamt of. Every girl wants to have a perfect man in her life but I dreamt of a less than perfect man who will be perfect when I will be with him. Strong, tall and special, for whom my heart will beat.'

'Kya yehi hai woh? Woh khaas ladki jis ke liye main kab se intezaar kar raha tha.' Raj had not seen such deep beautiful hazel eyes which can capture anyone's attention instantly. 'Yeh aakhein... lagta hai dil tak utar jaati hain.' Those soft and velvety lips, looking at which Raj wanted to grab those rosy petals with his lips to devour it with all his love. That sweet sharp nose looked so cute on that face. Those long chandelier earrings which were dazzling in her ears making her look irresistible. More than that was her simple look which made her look so classic yet sexy.
Main Aur Meri Tanhaai, Aksar Yeh Baatein Karte Hain
Tum Hoti To Kaisa Hota, Tum Yeh Kehti, Tum Woh Kehti
Tum Is Baat Pe Hairaan Hoti, Tum Us Baat Pe Kitni Hansti
Tum Hoti To Aisa Hota, Tum Hoti To Waisa Hota
Main Aur Meri Tanhaai, Aksar Ye Baaten Karte Hain'..
They were in each other's embrace for a long time when his cell phone rang and their trance was broken. "Excuse me," she said and Raj left her. It seemed she had read his thoughts as she was blushing. All she could say was, "Thank you." Her words brought him back in to this world, "Oh... haan, I mean welcome." She smiled at the awkwardness in his voice.
Five years later:-
"Finally, the day has now become even more memorable for us."

"Haan humari pehle mulakat aaj hi ke din huyi thi aur aaj hi ke din hum dono humesha ke liye ek ho gaye."

"Ab tum bus meri ho Naina, humesha humesha ke liye."

"Aur ab tum pe bus mera copyright hai Major Rajveer Singh Shekhawat."

"Agree with you Captain Naina Rajveer Singh Shekhawat."

"More than ever, I love you
More than ever, I admire you
More than ever, I like you
More than ever, I respect you
More than ever, I want you forever.
Happy Valentine's Day! Sweetheart"
The day which united Raj and Naina in bond of eternity will scatter love everywhere in our lives.

And this all leads to a man, the dream weaver, the magician...also called the god of romance who had this rare gift of transcending mortals to the land of love... a place one would die for to remain till eternity. The man who gave us fields of flowers, the snowy mountains and the music of the heavens with songs picturised in foreign locations. He was an extraordinary man having a very sharp brain and a clever sense of presentation. He had this ability to tap the pulse of the 'young at heart' and take his audiences into a dream world where everything was beautiful and where the love story always ended on a happy note. He made his viewers wanting to be in love once they came out of the theater.
He liked to work with the top heroines of their times and made the careers of megastars. Over five decades he gave Bollywood some of its biggest blockbusters. Starting with social dramas and then moving onto action dramas and thrillers like Ittefaq, Deewar and Trishul, he soon touched upon the romance genre for which he is known today and gave us films like Kabhi Kabhi, Silsila, Chandni, Lamhe, Darr, Dil Toh Pagal Hai, Veer-Zaara and finally his swan song Jab Tak Hai Jaan. He also founded the country's most prestigious film production banner Yash Raj Films. He also produced Dilwale Dulhania Le Jayenge, the longest running film in the history of Indian cinema.
He will always be remembered as the man who immortalised romance. He maintained that love has no boundaries, no age and no restrictions. And he captured this so beautifully in his productions. His films inspired us to love, to laugh and to live a life full of colour. To the legendary director...
A small tribute from me and all Rajeev and Priyanka Fans.
I wish you would have been here to make more movies to make that 'magic' happen and for us to get lost in the fantasy of swooning and idealized love and travel to the exotic dreamworld. May Your Soul Rest In Peace.
P.S.:- A special thanks to Riti, Arwa and Shaina for helping me with siggies and suggestions
.