really wonderful post
i m a sagy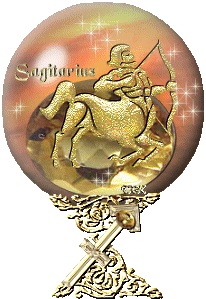 s
a g i t t a r i u
s
November 23-December 22
Their unflagging optimism make Sags awesome buddies and great co-workers. They are excellent organizers and researchers, and do best as academics and managers. They have a thirst for knowledge and personal betterment that is not matched by any other sign in the Zodiac.
Thats really truee.. i always go for betterment
i have thirst for that
do best academics yeah average
but as u said it depened on the person i m lazy and i dnt mind that
Sags are all about gaining the advantage - they will switch loyalties readily if they see that they can get ahead by doing so. They are also restless, leading them to change jobs and relationships many times throughout their lives.
thats true too personally i felt it at times ... being honest and acceptance to reality is another aspect of saggyz
thanks for this post it really have some truthness to it
brillant workkk to the creative heads behind this