VERY VERY HAPPYWALA BIRTHDAY TO U MY DEAREST KEERTI..
I DON'T FEEL AS HAPPY AS I FEEL EVERY YEAR ON 23 JANUARY EVEN ON MY BIRTHDAY.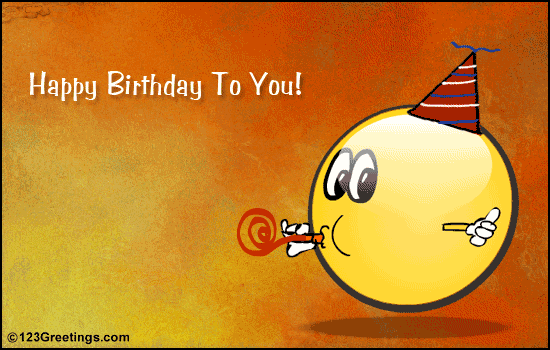 Vad Divasachya Hardik Shubhchchya (Happy birthday in Marathi )
FOR U, PRINCESS OF HEARTS!!
Am I the first one to wish you Happy Birthday today? NO? The second one? No? Doesn't matter, in my mind I will be the first one who will think of you at midnight on your special day :) ...for you are really very special to me!!! YOU INSPIRE ME.
Ke Tere Janam Din par
Khuda Paak!
Tujhay who sub kuch Ata karay
Jis ki Tammanna Tere Dil ne Ki,
Har who Khwahish jo tere labon par
Machalti ho
Poori Ho!
Aur teri yeh Roshan Ankhain Sada Chamkain
Teri MAsoom muskurahat
Sada terE labon ka Mehwar ho
Khushiyun say tera daman Hameesha Bhara rahay

Aur Khuda Paak!
Teri Umer Daraz Karain
Ameen


A SONG FOR SOMEONE WHOSE VOICE SOUNDS TO ME SWEETER N MUSICALTHAN ANYTHING ELSE IN THIS WORLD:
Yoon shabnami pehale nahi thi chandini
Chand woh bharma gaya, tujko dekha tho sharma gaya
Woh churane laga hai nazar
Yoon shabnami pehale nahi thi chandini


Dheere dheere aake hawa gunguna ke
Har khabar de tumhari
Kaisa yeh nasha hai, nazar mein gula hai
Har ghadi hai khumari
Nashe mein kadam mere udar kabhi idar
Gum sum nazar, jaye kidhar
Kho gaye tujh mein hum is kadar
Yoon shabnami pehale nahi thi chandini
ONCE AGAIN HAPPY BIRTHDAY DEAREST KEERTI NAGPURE !!