Originally posted by visrom
Sar utha chalte rahenge
Yeh kadam badhte rehenge...

On 21st January 1998 the journey started.

SET and Fireworks launched a weekly crime thriller named CID.


Time passes, episode after episode, month after month, year after year...but their journey continues...


It creates HISTORY in Indian television as a CRIME THRILLER with 900+ Episodes & 650+ stories.

Now, CID is celebrating its 15th A N N I V E R SA R Y of uninterrupted run and is still going strong, entertaining it's viewers from an age-group of 8 to 80.
The charm of CID to the viewers is increasing day by day.

It is regarded as the longest running crime investigation TV series in India. The first investigative series on Indian Television, is today one of the most popular shows on Sony Entertainment Television. CID the longest running show in the history of Indian television has set high standards for all future programs of this genre to come.


It is quite unbelievable that a crime thriller uninterruptedly run for the last 15 years.


But the team of CID makes this IMPOSSIBLE to POSSIBLE.
CID is a laborious effort of years by Fireworks Production, Mr. BP Singh, Mr.Pradeep Uppoor and their team of actors, writers and production.

Though the few members were changed but the major casts, key members & technical team remain same through this long journey.
And this is the main reason behin
d the success of CID'..

YOUR sincerity & passion for CID make possible this glorious achievement.
We would like to congratulate all the persons behind the making of CID for this huge success and we shall be ever thankful for making it.


Now it's the time to C E L E B R A T E this S U C C E S S !!!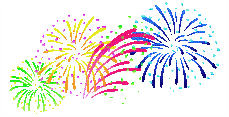 PLEASE COME & JOIN IN THE CELEBRATION
and
Wish & Congratulate the CID team & Fireworks Production House !!!