We raise a toast not just to your lucky day, but also to our friendship.
We are glad to have found someone like you whom we can call a friend.
Happy Birthday to you!

Dearest Haritha




Today is your birthday and we would like to be part of it
and hoping this day would be one of the
memorable day for you
You had always been a caring
friend for us and always there to hear our cries and laughs.
A very sincere dedicated, loyal and very committed to us

You scold us when you know we are wrong

yet your love for us is beyond anything.
We have so much fun in our own kutty world in FB The H3KS

so much of fun we have there so much of mokka talk
and that little world has witness our cries and laughs together
Not a day goes by with us five meeting up in though we all come from different part of the world the love between us had bond us tight
the bond of sisters
we fight, we argue, we get annoyed
but yet we get back together
you understand each of us clearly

Have a blasting birthday da haritha, May our friendship and bond continues ...


Happy Birthday to our (H3KS) Haritha
Haritha ... H3KS love you so much and as a token of our love
for you on your birthday is this birthday message from your
loving husband & son
Haritha can be very sincere, dedicated, loyal and committed to everyone
for friends and family ... she is a sincere lover

She won't expect anything from anyone ..
and will never ask anything for herself ..
except for food

My wish for my wife is she should not not only limit
her writings of FF here in India Forum. She should write like Arundhati Roy and the writing should be an eye opener for the society. I know she has lot of potential creativity and ability in her
Happy Birthday to my dear Wife

Tried hard to record our son voice wishing his amma
but he gets very excited and starts talking something else

baby language maybe saying amma i love u pola
Kick off ur shoes, take a break, Crank the tunes, Dance & Shake,
light the candles, cut the cake.
Make it a day, that's simply Great!!! Happy Birthday Haritha akka!
Dear Haritha
Wishing you a very very happy birthday!!
Hope you have a nice day with family and friends and have a great year ahead!
Take Care
Smiles
May God bless you.
On your birthday, today,
I wish you a year with loads of fun,
excitement and beautiful memories.
Happy Birthday dear Haritha!
Dear Haritha Akka

Wish you a many many happy returns of the day.
May all your days be filled with happy memories &
flowers, friendship & happy hours.
May God bless you with health, wealth and prosperity in your life.
Enjoy your day and Have a blast.


Haritha - wish you many many many more happy returns of the day.
I always enjoy your wonderful update.. Keep rocking.

Shobi
Hai Haritha,


wish you a very very happy birthday...May u have a wonderful
year with lots and lots of health , happiness, friends,
fun and of course FFs...
lots of luv
jaya

Happy B'day. Wishing you a great day and an
awesome year ahead. Enjoy!

Hi Haritha,
Wish U A Very Very Happy Birthday!..
God bless u with good health and happiness all thru the years ahead!.
U are a very good FF writer and would like to see more of u..
Wishing u many many happy returns..
Hope your birthday is totally cool, really funtastic,
wonderful, exciting, majorly awesome, rocking and
Happy Birthday Haritha...

"Haritha, Many more happy returns of the day.
May this day be a special one always to remember and all the best
for your coming future.. Happy BIrthday!"
Dear Haritha, on this special day, I wish you all the very best,
all the joy you can ever have and may you be blessed abundantly today,
tomorrow and the days to come! May you have a fantastic
birthday and many more to come... HAPPY BIRTHDAY!!!!
Happy Birthday Haritha akka,
You made me feel so special on my birthday by dedicating the first episode of your first FF.
Thank you. It was great working with you for that Pongal FF
.
Today you are getting a year older? or younger?

Keep the youthness in your life forever. Happy Birthday!
May God Bless you with all abundance.
Love, Gisel

Wish you many more happy birthday Haritha akka.

God bless you with good health and wealth.
May all your wishes come truee..
Have a wonderful birthday, enjoyy
The birthday girl is a sweet lively member of the forum who does
beautiful updates of the serial and one who entertains
us with enjoyable fan fiction.
Haritha, Wish you a happy birthday and wish you a
year full of happiness, love and fun. Have a nice
day and enjoy your birthday
Happy Birthday Haritha. Have a great birthday and great year ahead.
The more you praise and celebrate your life,
the more there is in life to celebrate
.
In soft gleaming night of stars,
May all your dreams come true.
May every star of every night,
Bring love and joy to you.
Happy Birthday to you! Haritha!!
I appreciate the work you do for our
Tamil Section here in IF
Thanks you and once again
A very Very Happy Birthday to you maa!!
From the bottom of my heart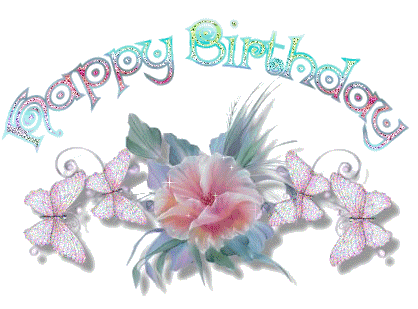 Edited by hopper_ocean - 24 January 2013 at 8:13am