Poovukku poruntha naalu
Onnaa kanni marantha naalu
Vayasu pulla retta vaalu
Vaalthuvathae English aalu
Color color-aa meluguvartthi aethuvaen
Unn kaadhukkullae ragasiyamaa vaalthuvaen


Welcome dear friends
Today we are here to celebrate birthday of our dear friend
Everyone wondering who is the birthday girl
Well here is a little something about her - not from us but from the birthday girl
we send out random pm and she thought it was for some other tread not knowing
its to be used in this tread

Following some questions answered by birthday girl


Describe yourself in 5 words
Senti,Fun loving,Frndly,Talkative,Foodish.
Whats the best thing about you which you are proud of?
nothing lyk that!! im finding something to do which can make my parents to proud of me!!
Whats the bad thing about you which you hate?
Anger
What do you do when you get angry?
whenever my or beloved ppl doesnt listen to my words
You have lots of siggy on your dm dabba but which serial is your fav? - Madhubala,YHM(now)
Do you do funny stuff when no one is around you? Like dancing or jumping or crawling
- Ofcourse
Why friends like you?
May Helping Nature.
What is you fav color?
black
Which section do you check the first thing you log into IF?
My post, DM
can you do a split?
No No No No
If you have a nickname what is it?
Gundoos!!
what's the last compliment you got
Looking Cute from my friend after seeing my New Pic in Wassup DP
How would you react if you meet the following people :-
Surya
Not interested
Vijay
ll Faint for sure, ll Scream if he is not near me and i saw him from far, i he is near, ll control myself and ll scream in myself and talk with him along with Some decency!!
Prakash DM
ll be shocked to core, Jump in Excitement and ll talk with him full of Happiness
Gautham VR
Aiyyooo ill went to Daydreaming!! ill pinch myself to knw whether im dreaming or
seeing him really

Kalyani thayu
I Knw why u kept this question!! Mainly for me r8!!
Seriously dont knw, Bcz im sure that ll get High peak level of happiness and Excitement, which i wnt even get by meeting Vijay or some other spl stars!! seriously she is that much my close my heart!! never love a girl lyk her before, though lyk Radz(but its full Respect alone) along with her.
But im sure in this, tat ll just Hug her for a min, with full of love!!

SK IF
ll surely get excited to see her!!

Lovelydreamer IF
ll be Happy to core to meet her as she is one of a good frnd get through IF
Navee IF and Chandhu IF
same as lyk Visha!!


okie okie lets not chase birthday girl away erm probably
she is hiding under her blanket
Jokes aside ...
Hey birthday girl May you have all the happiness and luck that life can hold
and, at the end of all your rainbows, may you find a pot of gold.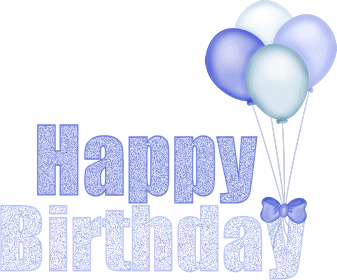 sil sil sil sil mazhaiyea engae irunthaai
nee enkeu irunthu, enkeu irunthu,
ingae vizhunthaai
intrea, intrea nee mannukku vantha naal
intha nilavea, nam bhoomikku vantha naal