Due to some technical errors please bear with the updates today.
A small precap is shown of the overall season. The good and bad memories of the season is shown.
Salman Khan dances on a remix with many songs and Bigg Boss's title track in the main stream.
Salman greets everyone. Introduces every finalist in a nice manner.
Says lets not do atyachaar and meets these chaar.
Salman says..Imam Mashallah acche dikh rahe. Imam compliments salman back. Niketan Mad Hawk aaj lag rahe ho super model. Sana ek smile please.
Everyone is asked u'll win.
Imam : Mashaallah I'll win.
Sana : Urvashi and Niketan.
Niketan : Urvashi, Sana ya mere mein se koi jeetega.
Salman says Number 4 in voting in gets out. Asks everyone to be prepared.
ABCD Aaj Bigg Boss Climax Din. Salman Khan introduces the cast of Any Body Can Dance. that is Prabhu Deva and Remo D'suza. Prabhu Deva dances on Ratti Patti of their upcoming movie ABCD. Remo joins in. Remo's attitude mast lagta hai.
Salman Khan joins them increasing the madness in crowd.
Remo says its a first 3D dance film.
Salman asks prabhu to make him and remo learn a step.. Prabhu does a step of Mukkala Muqabla. Salman does a moonwalk.. and Remo and Salman does it. All three have a small conversation in tamil.
Remo says I went to Prabhu saying aap act karoge and he agrees.
Prabhu is asked to translate his acceptance.. Prabhu says..Remo ki liye sweekar kiya. Remo kaha woh dance film nahi hai. ek 3D film hai.
Prabhu says Samjh sakta hu bola nahi sakta in hindi. Remo and Prabhu exsists.
Salman says everyof BB contestant's habit is a trend now.. A video is shown with most funny dialogues of the season.
... !! !! ... Technical error ... !! !! ...
Salman says ki in chaaron mein sey bahar aanewala hai ekdum alag che tareeke sey..
Everyone gathers in the garden area. Yana gupta is dancing on Aa zara and there's a golden cage too. Everyone is joins in the dance.
Salman says Yana ke pinjare mein mein kaid hoke Niketan comes out.. He's evicted.
Niketan says Kamal hogaya pandeyji Yana ke saath pinjare mein aur ab yahan. Everyone says that it was unexpected.
Niketan says after Nirahua's eviction I decided that I won't be affected. nik's mom says bohott acha ladka hai.
Salman asks who is to win. Nik says Imam ko chor ke anyone cud win as he does not deserves to win.! Salman introduces color's new show.. Neha Dhupia and Tushar Kapur comes on to the stage.
Tushar and neha comes.. do hansi n all with the contestants... Nautanki ke comedy theater.. Salman enters the stage.. Sab kehte hai Show chalane ke liye keval 3 cheezein chahiye Salman Khan,Salman Khan,Salman Khan..
Salman asks Niketan Bahar nikal gaya.. kaun kaun sad. Everyone raises their hands up.
Salman says BB has announced awards.
Phuski Bomb Award : Nominees : Nirahua & Rajeev.. Winner : Paulpachinao Rajev.
Popat Award : Nominees : Rajev & Aashka.. Winner : Madam Aashka.
Short Circuit Award : Nominees : Imam & Sapna.. Winner :
Doordarshan Award : Nominees : Niketan & Delnaaz.. Winner : Delnaaz.
Rubber Award : Nominees : Delnaaz & Delnaaz only.. Winner : Delnaaz..
Only thre contestant are left.. Urvashi Sana and Imam.
Nirahua enters the stage on a bike.. and dances on Aadat se Majboor. Sapna enters in a punjabi dress up and Ullu Banaya starts.. She dances on Womaniya.. Nirahua joins him and creates a mast mood..
Sapna says aaj mein Nazuk hu.. Salman asks Dinesh bhaiya aapke dost Imam finalist hain.. Nirahua says Jeetenge nahi.. as India unko entertainment ke liye rakhenge but jeetanyenge nahi... Agar jeet gaya tou mera apne sey bharosa ut jayega.
A magician comes on the stage.. and Imran Khan enters the stage to promote Ek thi Dayan.. Salman says Humare ghar mein bhi
Imran says iss film ke saath century complete hogayi hai.. Salman says jab aapki wife aapki movies dekhti hain tou kya hoga.. Imran says Dayan ka bhayank rup joh hota hai wohi ho jaata hai..
Kapil enters the stage in a police costume.. BB asks aap kaun hain.. and ghar khaali hojayega .. Kapil sabki khichayii kar raha hai.. Mast waali ..
Salman Enters the stage on it.. Kapil continues to do the mast waali khichayii kar raha hai !
kapil asks Imam ek baat batao bathroom ki safai mein kya problem hai kaunsa Kadhai Paneer banana hai.. asks Urvashi that agar aapke bacche itne bade nahi hote tou aapko propose karta.. chalo koi nahi. aap mereko godd le lo as son .
Salman says ab woh insaan joh voting se bahar hogaya.. Imam is saved.. Sana is evicted... Salman asks teen dost joh permanent hogenge.. Sana says Rajeev, Delu and Aashu..
Salman says kaun jeetega.. Marad ki Aurat.. Salman says voting is done and who'll win .. Salman shouts Imam... mein aapko aake bataunga..and adds yakeen maano ki I don't even know who is the winner. and mereko task karna hai to bring them out.. A dance party enters the houses dancing on Dhinka Chika .. takes Imam and Uravshi out...
Salman enters on the tone of Pandey Bajaye Seeti.. Urvashi Dances on the song with full masti.. and everyone exit the house for the last time.
A band pary welcomes the finalists and Salman Khan.. Pandeyji song is still played..
old members are asked who'll win.
Sapna : I love madness so.. Imam
Rajeev : Urvashi as she's my small sister. and Imam ki harkatein is not gud..
Imam's Sis : As a audience urvashi, as a sister Imam
Urvashi's Mom : Urvashi aage aaye as she's done a lot..
Salman shouts Imam ( imam reactd like he won ) then shouts urvashi's name. ( Imam congratulates him ) again popat hogaya...
Salman holds both their hands and announces.. Imam.. itna kas ke haath mat pakdo.. Announces Urvashi Is the winner..! Urvashi's son hugs her and she cries.. She is receives 50 lakhs and a BB trophy from Salman Khan.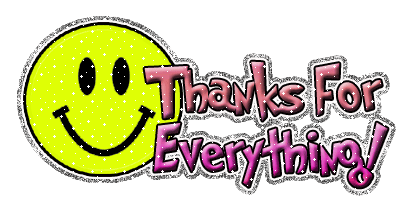 .