Hey Guys,
"Happy New You & Your Family"
And as everyone is aware February is approaching, which is also known as the month of love. Red roses, bouquet of flowers, red & white balloon, boxes of chocolate, romantic candle light dinner, little boxes with big meaning. All of this and much more make up Valentine. After all, it's showing someone how much they mean to us & how much we appreciate having them in our life. Anyways moving on cause i can talk forever,we have notice, Our Punar Vivah have a lot of writers, so we wanted give you a chance to show your true talent through the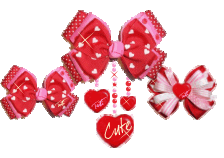 :..Punar Vivah
Valentine OS Contest ..:

All you have to is simply write an OneShot(OS) related to Punar Vivah, Yash & Aarti. Your OS concept must be on Valentine. You must also give your OS a title & must include characters of Punar Vivah only.

Definition of an OneShot (OS) : It's a stand alone story you write which expands and ends in one single go and does not take multiple parts.



Rules..
[+] All OS Entries must be more than 1000 not exceeding 2000 words. If your OS have more words, then you will be disqualified. (Please be aware, we will be having a word count) Your entries must not exceed 2000 words, however it must be more than atleast 900 words.
[+] All OS Entries must be related to Valentine, with Punar Vivah characters ONLY.
[+] OS Entries MUST NOT include any mature or explicit adult content.
[+] Participant is entitled to send in up to two Entries. (Only if desire) You can send more entries if you wish
[+] All Entries are to be sent to [email protected] -Amanda- via PM on Wednesday 30 January, 2013 DueDateExtent 8 FEBRUARY. (Any entry later than that will not be accepted)
Please Note - - - -> If anyone disobey the rules, then you will be DISQUALIFY.

With that said, if any questions the please post below.
I am hoping to see all OS writers participating, also looking forward to read some wnoderful OS..
Love, Love & More Love
xoxo
Edited
I am very very angry
on all of my fellows friends, Come On Guys, Please Participate in this OS Contest, I am knidly asking you to...
I am ready to draw back on a few rules.
I have include a few more new rules in black above.
So, i am expecting to get many entries..


Edited by -Amanda- - 29 January 2013 at 1:00pm