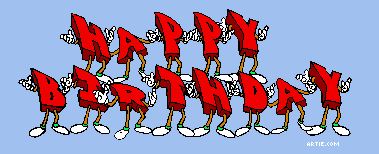 Blow The Candle Dear... And Make A WISH!!!
Here is the wishes from all the villagers of Arhasia...
Here is the Cake to you Naughty 19!!
Your Favorite Flower to you with the wishes wrapped in ...!!
May you get lots n Lots of GIFTS today...!!
HAVE BLAST BABES... GOD BLESS YOU!!!