Press Confreence at indore
from FB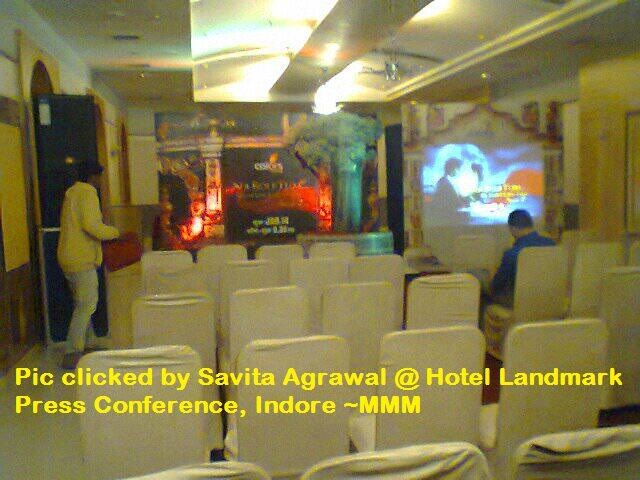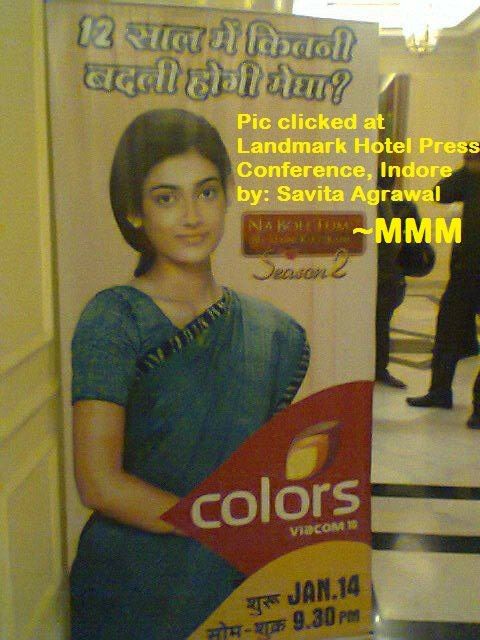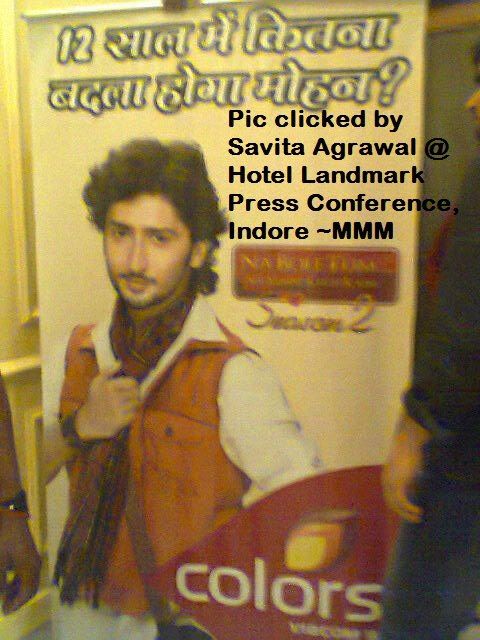 khajarana temple
More pics ...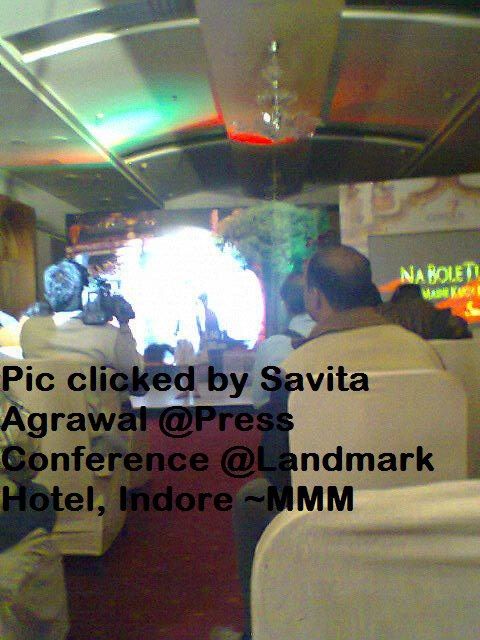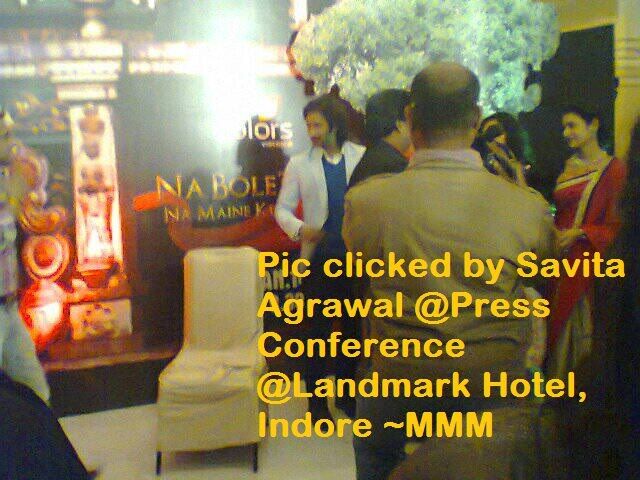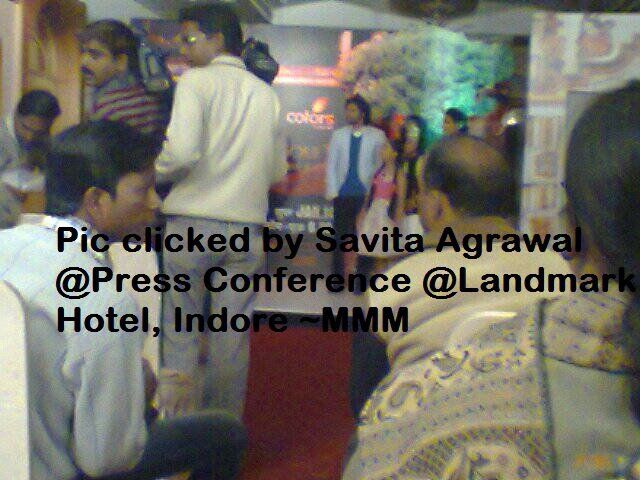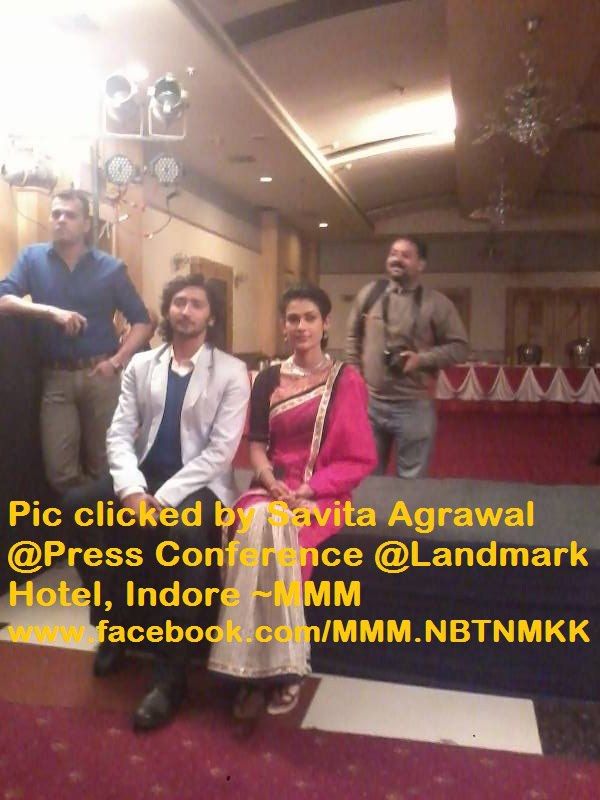 Originally posted by Amisha.Laher

from FB

~Monica~
Here's the update from our friend Savita Agrawal who attended the Press Conference(PC) of NBT at Landmark Hotel, Indore. Savita met Kunal, Aakanksha, Ashnoor and Jayashree and spoke with Kunal and Aakanksha. Most important for her was Kunal as she is a big fan of him. Since she had her purse and a diary with her, everyone at the PC, INCLUDING KUNAL, thought she is a jounalist. Kunal infact asked her if she is a journalist. She said no, i am a lecturer. Kunal was happily surprised to know this. Savita was accompanied by her friend Venus. Savita and Venus both took autographs from Kunal. When Kunal asked Venus for her name to write on the autograph, and she told, Kunal replied, "Oh main Mars likhne wala tha!" What a sense of humour this man has! :)

Savita told Kunal how much she admires, respect him and his acting. When Savita met and was talking to Aakanksha, Savita's phone rang and she had set NBT tune as ringtone. Aakanksha exclaimed, "oh you have this tune?" :)

Savita said that at the PC, Ashnoor came and performed her dialogues about her wish at Khajrana temple for her mummy's happiness. She then tied a knot on an artificial tree that was setup on the stage. Ashnoor went back stage.

Then came Jayashree, the grown-up Nanhi, who spoke on stage that "Pyar hamesha nahi rehta"

Then Mohan and Megha came on station, with new lyrics of NBT song...Very good songs but sad lyrics.

Mohan-Megha standing back to back each other WITH GROWN-UP NAVIKA in between them. Mohan-Megha walked in opposite direction with sad music in the backgroup. All this indicating their separation :(

When reporters asked about Addu, the team replied that its a surprise that cannot be revealed. And did not talk anything about the 3rd child.

Savita has clicked pictures and recorded some audios/videos and will be sharing with us soon. A HUGE THANKS TO SAVITA AGRAWAL for providing us latest updates and pics. We are looking forward to what more you have to say about your experience. We want to extend congratulations to her, for having her biggest dream come true. The line proved true yet again "Agar kisi cheez ko dil se chaaho toh poori kaynath tumhein usse milane ki koshish mein lag jaati hai."
? ? ?