Charcter Sketch
Viren Vadhera: 22 years old. Sweet, loving and caring. He stays calm in almost every situation. Prefers not to trust people who he does not know well.
Jeevika Choudary: 20 years old. Loving, caring, sweet. Always looks at the positive side. Thinks everybody is good.
Virat vadhera: Viren's younger brother. 19 years old. He as well is caring an loving. The only difference between the two brothers is virat has no control over his anger when it comes to the people he loves.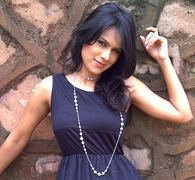 Manvi Choudary: A sweet loving caring 17 year old girl who is jeevika's little sister. She is an angel and only brings happiness in everyones life.
Geet Khurana: Viren, Jeevika, Virat and Manvi's eye doctor.


Edited by sapphhire - 07 January 2013 at 4:25am