Posted:

04 January 2013 at 1:39pm

| IP Logged

BIGG BOSS 6

MEMBER AWARDS WINNERS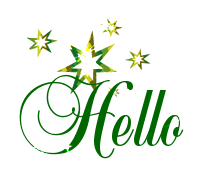 BB Members Awards are the awards to the members of BB forum with whom each one of us have spent so much time together here on your favourite BB forum
We thank you and appreciate each and every member of BB6 forum for coming and spending time here and making this an entertaining, happening forum of IF.
Each member here is a Winner for contributing to the success of BB6 forum.


A BIG Thank You to Written and Video Updaters of BB6 forum for taking the time out from your busy schedule and updating here for all of us. It is much appreciated.



Votes calculation was done by BB6 Dev Team.




There was some clear winners in some categories, some tie's and those who missed out only by 1 or 2 vote(s). We will include even these 'runner-up's' in awards Where difference is slim.