Gisel is very unique nu all knows but evlo unique nu none knows...thisexample will show how unique she is nu
Books flight for 5:00 pm but leaves the place at 4:30
and pay extra amount to board the specific flight
. On time ku enters and pays fine and boards flight
...All airports la our birthday girl is very famous for her late entry
Dream to talk to someone else in IF whom she adores a lot (Jaya ka am)
She can draw very good. Gisel gifted her father for his birthday his own portrait which she draw
To join some creative team and do screenplay and direct shows if she gets a good chance
One of the Thendralian is her co-worker at office
Enna shock ayitheengala? Her phone contact says so
Gisel's New Year Resolution : Not to wake up late and chat, all are very sure that she is not going to follow it

Gisel is all ready in her birthday costume gifted by IFians during their last meeting after the serious discussion about their mission following T/T. Gisel was so surprised about the surprise IFians had planned. She started to get ready for the party.
The light were off. Candles were lit in the cake. Everyone were around the birthday girl. Silence everywhere. Jaya asks Shemmo to lit the Candles, and as usual Shammy says " I got one doubt"...
Shubba asks everyone to be silent and be alert - "Time has come to hold the hands on your heart and remember none should laugh loud". Jaya asks what happened Shubba.
Shubba says
" Shammy got one doubt"
...Everyone holds their hands on heart . Tanu looks at Shemmo curiously. Shammu says
" How to lit candles? I am very bad at that"
...Everyone starts to laugh but remembering Shubba's warning all try to control but one naughty girl keeps laughing. Shubba looks at Tanu and asks her to calm down. Shemmo gets mad and asks
"Naan enna inga comedy a pannitu iruken"
. Shubba says
" Ila Shemmo, neeya vaakumoolam koduthu maatikitta"
. Shemmo gives a
expression. Jaya asks Shubba to lit up the candles and Shubba holds Shemmo's hands and teaches her how to lit candles. Shemmo gets
and tries to lit up few of the candles on her own. And as she started to lit one by one, the silence gets disturbed by some sound of a wheel. WOW!!...There comes a surprise for Gisel. Who is the person?
She could not spot out who is it. But she could figure out two people, one sitting in the chair and another standing behind the person. Before Gisel could ask who the person is, she was asked to cut the cake. She started to blow the candles and everyone starts to sing a Birthday song for her. The lights were put on and she was showered with beautiful flowers. Gisel was more curious to know who were the people joined at the last moment. She tried to have the view of them but IFians before her hid their presence. Gisel cut the cake and started to feed every IFians and suddenly she could feel a sudden pressure on her hands. Everyone started to pick the cream on the cake and started to put on her face. Gisel was all helpless but still was more curious to know the new entrant. Finally IFians moved aside with a chorus "Surprise". Gisel was shocked to see who they were.
MM and Padma.
. Slowly Jaya started to explain that it was all MM's plan and how they had forced Padma to bring MM as a surprise to Gisel. Gisel goes speechless. MM is in tears seeing Gisel all happy. He asks a sorry to Gisel for what he did to T all ahead and for being a disturbance to T/T's romantic moments many at times. Gisel gives another shocked expression.
Finally he looks at her and says he wanted to arrange this party for her all the messup he was responsible for. Gisel's mind voice " Should I trust him - Let me see - Inime T/T romantic moments a disturb pannama iruntha I will accept he changed..hmmm"
MM calls out - " Ammadi Gisel " - " Pirantha Naal Vaazhthugal ma" - "Many Many Happy return of the day ma". As usual Padma turns her face opposite.
Gisel had decided to gift every member with her FF books and as she had extra stocks she gifts one to MM as a token of thanks. MM starts to go thru them and his eyes arefilled with tears.
He opens his mouth - " Ammadi Gisel, enna ivvalavu nallavara kamichurukiye ma un story la, ithu naan unaku eppadi ma nandri solla poren"... Gisel says - neenga nandri ellam solla vendam, Thamizh Thulasi a nimmathiya vaazha vittale pothum, vera onnum venda. MM is in tears and says he has to go to T/T house. Gisel startes at MM. MM says...no no no...i already called them and got an appointment to meet them but since they are out at Mauritius he wants to meet GW. He adds that "I am just going there to fix a date for T's valaikapu and I am planning to celebrate in a grand manner". He adds that he also takes this opportunity to invite everyone of the forum for the function and takes leave.
Gisel is in complete shock unable to believe if its true or not and starts to continue with her mission to follow T/T.
All wondering aa why MM wishing Gisel?
What a KV love towards MM

" Yemma Gisel, inga oruthi kutthukallatha irukale avaluku koncham birthday cake kudukanum nu thonicha? Unaku enga apdi ellam thonum, nee thaane Tamil Thulasi ya honeymoon ku anupi veicha. Padipu ellam epdi poguthu. Nee vara vara sariyilla, romba thaan avangaluku vakkalathu vaangura, apdi naan enna pannen? Yen pasanga sandhoshama irukanum nu nenaichathu thappa? Sari vidu. Unakum Charu kum etho link iruku nu kelvi patten. Apdi enna iruku unga rendu perkulla? Itho paaru, Charu enkooda mattum thaan nerukkama irupa vera yaar koodaiyum illa Thamil kitta kooda ava avlo nerukkam illa. Nee etachum thillumullu panni engala pirikka parthina, unnai naan summa vidamathen ennai patti unaku theriyathu. Naan parka thaan comedy piece ah theriven, but ullukulla roma terror uh. Gisel neeyum paavom than, ellam antha kazhudai Thulasi yala ava un manasu marthitta. Nee kavala padathe, nee enkitta nallapadiya nadanthu kitta naan unaku help pannuven, Rich mappillai venuma? Thairiyama sollu naan Mangai kitta solliduren. Sari Gisel inniki un bday. English la etho solluvanga
"Aapy Bidai"
(Happy Birthday) nu ennamo atha naan unaku solren. Iniya Piranthanaal Nalvazhthukkal ma. Sandoshama iru. Nee aasai patthathu ellam unaku kedaikkanum. En asirvatham eppavum unaku undu."
All wondering why GW wishing Gisel?
What a real love towards GW
Gisel now guess the
Authors
of these 2 wishes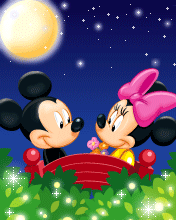 Just like how lately everyone is having a most wanted person, our beloved Gisel too got one...i mean so far she dont have any most wanted person but after seeing this thread she will have 1 most wanted person
3 musketeers were sad as always after pranking Shobi Akka and wanted to prank Gisel
. main aa Hopper_ocean nu 1 naughty girl wanted to prank Gisel
...She asked Sri to help but he said that Gisel will guess so easily if he say anything as Gisel is super clever
...i think poor Sri got scared that Gisel might shoot him in one of her future FFs if he help in pranking her directly
.
Ratna ka sent a pm to Gisel
...Gisel somehow believed that PM and in the same time gave a twist to us
Gisel wanted to see the site with her FFs on it
Ratna ka is even ready to create a blog
...for her luck a little birdy gave a new idea to twist it using Gisel's xmas special video
...Poor Gisel out of curiosity PMed Sri to ask about the site
Enna aanalum namma Gisel thaane nu super brave aa Sri diverted her...Sri said her that FF issue got sorted out but a new problem is on a way
Same time Ratna was not happy cause she somehow got news that Gisel is not buying this
story...so as said above.. they changed their track to the latest video posted by Gisel on Christmas tread
as suggested by the little birdy to tanu
... Ratna went a step further following tanu footstep by sending atina pm to ask her question Gisel on the video issue...
and Gisel knew the very second that this is also a prank
but decided to play along
with it as not to disappoint everyone who is trying to prank her...avlo nallavanga our Gisel
Gisel was so proud that she already manage to prank us back
by playing along....little she knew that the entire prankster's was well aware that
Gisel is playing a long nu...and how did they know this??
cause our sweet little Gisel thinking Subha is innocent been calling her
and updating Subha on everything...including on how she feels bad for her prankster
therefore pretending like she knows the whole thing..
little this Gisel knows that Subha had been playing along innocent with Gisel but
updating Tanu on the other side of the progress
another thing that Gisel did not know also was that she herself gave hint to the
pranksters to use her Christmas you-tube
she mention about this video toSubha
and Subha immediately buzz tanu and ask her to change track....so Gisel the idea to change
track
(the so call little birdy was Subha
)
Gisel vera posted a spoiler pic on this prank
. 4 good looking girls yaaru nu theriyama our innocent Sri asked who nu...4 good looking girls are Ratna, Shammu, Tanu and Shubba
Gisel replied a prince is missing
Gisel's missing prince is none other than our little boy Sri
Gisel was thinking happily that she manage to fool the prankster's not knowing
they all were well aware of what Gisel was doing or thinking of them
- Our Friendship -

Thank you for our friendship
For it means so much to me,
Your kindness and understanding
And loving ways you share so free.
Thank you for being beside me
When I needed someone that cared,
And thank you for all your loyalty
For the times together we shared.
Thank you for our friendship
For it's something even money can't buy,
Thank you for holding me tightly
When there was a need I had to cry.
Thank you for always smiling
When I couldn't smile at all,
And thank you for boosting my ego
For the times I felt so small.
Your friendship I cherish so deeply
So this message to you I send,
May God bless and always watch over you
And may you always remain my friend.
As you grow up, make sure you have more
dreams than memories, more hard work then luck
and more friends then acquaintances
May you have the very best in life
Continue rocking tendral with your FF's
Happy Birthday to you girl
Gisel, Many happy returns of the day..Hope your birthday is totally cool, really funtastic, wonderful, exciting, majorly awesome, rocking and HAPPY.. Awaiting for more of your new projects and FF's on TT...A very Happy Spectacular Birthday!
May your birthday brings a smile to your face, happiness to your heart and many blessings to your life.
Happy Birthday Gisel. One of the talented Girl in the forum who makes the forum lively with your contributions. Your FF are one the "the best". Hope your birthday blossoms into lots of dreams come true! Hope lovely surprises are coming your way to make your Birthday a wonderful day! God Bless and have fun!
Dear Gisel,Wishing U Many Many Happy Returns of the day!!...U and me share something that only we know and the moment was so special and awesome...
!!
...Enjoy the day with loads of fun and happiness all tthru the years ahead..."A happy happy Birthday to U"...
..Enjoy the day and have loads of fun dear!!..
Gisel,
Who has become a New Member to Goldie in a year! WOW!! This shows how much you are involved in this forum. And its not some junk posts it has always been games, FFs, OTs that involve every one in the forum. Amazed with all your efforts. As I had always been indicating you have a great creative mind, I am sure very soon we will see you being very very successful in that realm.
Happy Birthday Little one. GOD BLESS YOU. Let there be abundant joy and happiness now and ever.
Hii Gisel. I wish you many more happy returns of the day
May all your wishes come true. God bless you Gisel. We know us for few months only, but we got very close. I like your straight forwardness. Hope you will be successful in your direction career. Love your FFs, they are soo beautiful. Once again happy birthdayy
Kick off ur shoes, take a break, Crank the tunes, Dance & Shake, light the candles, cut the cake. Make it a day, that's simply Great!!! Happy B'Day Gisellu have a blast!
Some people in our lives radiate love and shine like the stars,
bringing joy and happiness to those around them.
You are that wonderful person. Never stop being you and follow your heart.
Have a wonderful birthday, dear Gisel, you deserve it.
Dear Gisel,
Wishing you a very very Happy Birthday!! Hope you have a blast and remember to keep smiling!! I love the effort and hard work you put towards the Thendral Forum, you definitely brighten things up here with your activities. Also your stories are nice and I enjoy reading them. Please always continue the great work you do for Thendralians and hope you get to update good TT scenes soon. Happy Birthday again!
Smiles
Wish you many more happy Returns of the Day.
May God bless you with lot of happiness, success and good health!
Hi Gisel,
Wish you a very happy birthday Gisel and success in whatever you do! wishing to see yr some of yr scripts and threads coming alive !
Dear Birthday Girl
Happy Happy Birthday Gisel
May this birthday be your best birthday ever with full of joy and laughter,
May every single wish of yours come true & may all your life be filled with loving memories.
Hope you have a wonderful day and an even more wonderful year ahead. God Bless!
Thanks for being my dearest friend who always manages to lighten up mine and everyone's days with your presence
.
Everyday with you I learn something beautiful and new,
Gem of a person that you are, people like you are very few.
I wish the two of us stay the same kind of friends forever and ever,
May we always manage to make the world around us crazier together.
Wish you a very Happy Birthday
Have a Happy Birthday Gisel! Hope all your dreams come true and may you have a blessed year!
~ Fri
ends
hip Is A S
hi
p ~
Friendship is like a ship filled with angels,
They calm the sea whenever there is a storm.
They help to sail across the roughest seas,
Most of all they give you a hug,
When you think that you're drowning.
Thank you for being such a lovely friend to me.
Wish you many more happy returns of the day Gi
s
el!
May all your wishes come true. God bless you
May your lives be graced with good health and you always find happiness
On your birthday, today, I wish you a year with loads of fun, excitement and beautiful memories. Once again Happy Birthday.
B
es
t Wi
sh
es To Y
o
u
Shammu,
Ratna,
Shubba,
Sri,
Atina
Bhaghi &
Tanu
Special Thanks to Shobi, Smiles, Hollie, Pearl, Mini, Esther & Jaya