Hey!
So lets start off with introductions. Hi, you can call me Vee. This is actually my first post in this particular forum. Those who know me from the Iss Pyaar Ko Kya Naam Doon?/Fan Fictions will know that I'm essentially a rambler, and I like writing.
So this is essentially a series I'm starting. What I'm gonna do is basically pick up a book and post my thoughts on it. I welcome ALL the book lovers to come and discuss the books with me. Recommend new books, pick out old ones, debate, fan girl... yeah. Just knock yourself out.
Without much ado, first book in this series is going to be Gone With The Wind.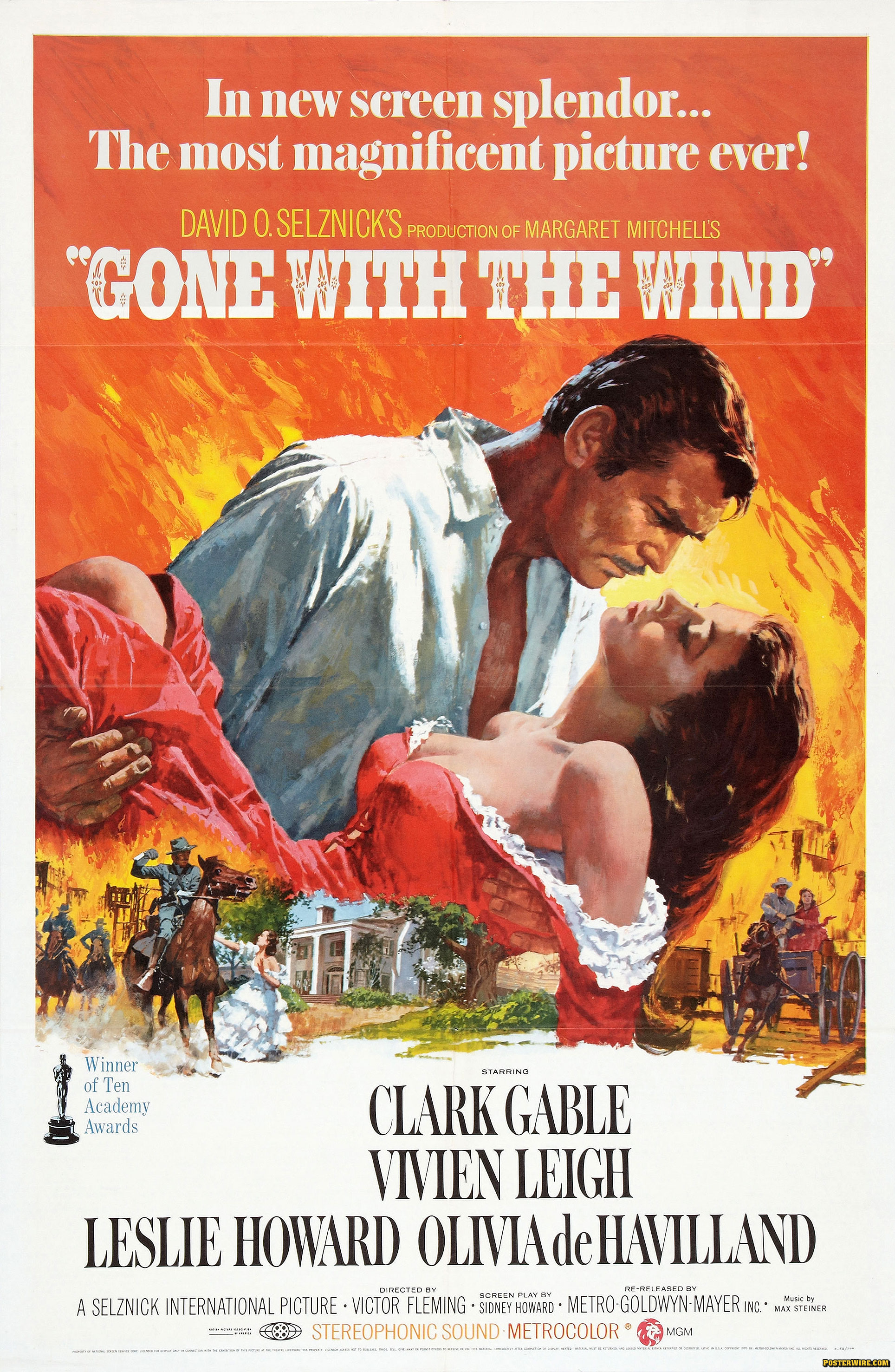 A Brief Intro to the Book
Before we begin, I'd like to take one minute and basically just give a background - Gone With The Wind was written by Margaret Mitchell in 1936. It was the only book by Mitchell which was published during her life (Pity man, I really wanted to see Scarlett win Rhett back). This book is quite the literary masterpiece, and won Mitchell the Pulitzer Award.
What Vee thought
"Scarlett O'Hara was not beautiful, but men seldom realized it when caught by her charm as the Tarleton twins were."
When I read a book, I expect it to grab me in the opening paragraph. That's what it did. With just one line, three characters were introduced, and their character sketches were introduced. So now we know that Scarlett O'Hara is somebody who is not pretty, but is charming and is clever enough to use it. We also know the Tarleton twins, who, by the looks of it, are fools.
I'd love to go into a line by line analysis of the entire book, but time, that jealous creature, will not allow it. So lets just jump straight to the point.
What kept me hooked onto that book was two things. One - The attention to details of the War; and the consistency of the characters. Rhett was always the dark knight in the shining armour, Scarlett was always a selfishly unselfish woman (and might I add - always plucking petals, deciding who to love), Ashley... well, I always found him soft and weak throughout the entire book, and Melanie was just an adorable darling. When she died, I cried.
One character I absolutely loved was Gerald O'Hara. He was so reminiscent of my own father, that he touched me right up to his death (which I believe should have happened. This guy deserved to live with Ellen, on heaven or earth). Another character I loved was Will. Good old stolid Will, sensible and practical, without being selfish. The ideal guy ' Not to darkly complicated like the incorrigible Mr. Butler, nor too pansy like Ashley Wilkes. Stolid, dependable and sturdy.
I found Rhett Butler too complicated for my liking. Butler was a fine man, no doubt. A better man, a more humane man. And for that matter, the only one who got Scarlett for what she was. Yes, he was the one who thought that joining the confederacy war, leaving two ladies in the middle of nowhere was a fine idea, but he was a fine man. A great man, he was.
I always admired the relationship between Rhett and Melanie. The sanctity of it. It was beautiful, what they had between them. Honestly, Melanie did not deserve somebody as moronish as Ashley Wilkes.
I know Scarlett attracted a lot of hatred and disgust for being, to put it Ekta Kapoor way, the sautan and the evil one and all of that, but I actually kind of respect her. Call me what you want, but truth is, had I been in Scarlett O'Hara's shoes, I would have done the exact same thing. It's all a matter of perspective actually. Its money versus morality. And when you are in times as desperate as Scarlett was, I'd do the same, if not worse. Survival of the fittest, that's what it is.
So, here it is. Part#1. Have you read Gone With The Wind? If you haven't, you definitely should. It is a brilliant book. If you have read the book, please do comment and share your views. They mean a lot. Thanks-Vee


Edited by V323 - 01 January 2013 at 9:34am