H A P P Y B I R T H D A Y T O Y O U






Joined IF on May 14, 2010


An Ardent Fan of Gurmeet and Drashti


Loves all Vijay Movies, especially Thuppaki


Her favorite Actors are Vijay, Surya, Mahesh Babu, Venkatesh, Jyo, Kajal


She loves to read books, write FFs/ Os/ SS, and make creations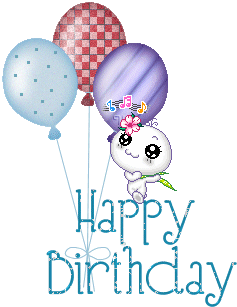 On your birthday I wish you much pleasure and joy;
I hope all of your wishes come true.
May each hour and minute be filled with delight,
And your birthday be perfect for you!
~By Joanna Fuchs~

Dear Aarthi,
It's J A N U A R Y 0 1, and it's your birthday! We wish you a happy
birthday! May all your dreams come true! May the years ahead be prosperous and bring everlasting happiness.
With Lots of Love,
SSians