Posted:

31 December 2012 at 2:56am

| IP Logged
Piyush Sahdev belongs to Delhi. He did his education from Delhi University. His sister is also an actress. He is married to Actress Akangsha Rawat. Piyush is a dedicator to work and god. He is religious person and claims to be a simple person, likes to live simple life. He has 6 packs abs.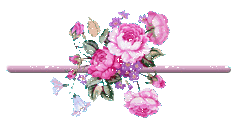 Piyush Sahdev Is a hindi television , well established and one of the most popular actor. Piyush Sahdev has worked in 10 television shows. His first fame was As Shard in Ghar Ek Sapna on Sahara one. he actor moved to Mumbai in 20 century and before starting career in acting , he was a model. Television star Piyush Sachdeva HAS impressed the audiences with his roles in 'Geet huyi sabse parayi' and 'Hum ne li hai shapath' shows.
Handsome actor Piyush Sachdeva aka inspector 'Abhigyan' of "Life OK" channel's "Hum Ne Li Hai Shapath" recently injured his knee while shooting for the show. Piyush's knee got dislocated causing him a deep pain and injury. However, the passionate actor's focus is affected neither towards his work nor towards his shooting timelines.
A close source disclosed that Piyush is quite a professional actor and it was a real delight to see him perform in spite of all the issues with his knee. This incident has brought out his dedication rather.
Interestingly, Piyush resumed the shoots within two days! He even confirmed this and said that although his doctor had advised surgery and complete bed rest, he did not want the work to suffer. He also added that he would go for the surgery once he gets a break from work.



Edited by -Mansi - 02 January 2013 at 1:56am