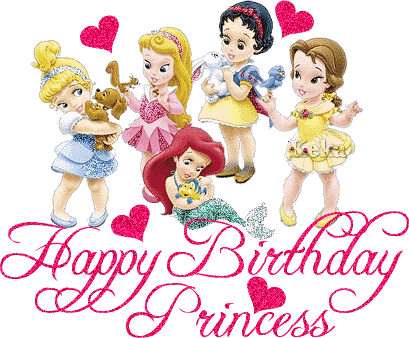 ArSha Experience the Kaminapan of the Kamini's
Happy b'dayyy di... here's a small gift for u
We loveee u...
and thanksh a lot annie for helping me in this !!!!
This is specially dedicated to roop di and my kamini's !!
sorry if i streched a bit long !!
Please ignore the typos ! i havent checked !!

Roop di : Urghhh !! These kamini's !! Idiots !! Har jagah apna kamina panti dikhate hai ! They are always late !! Iss group mai mere alwa kisi ke pass dimag hai ya nahi?
Its my b'dae party, these creatures are so late ! Yaha mujhe late hona chaiye ! I am on time.. And they... Urghhh !!

Kamini's *In unison* : Tumne pukara aur hum chale aaye !!

Roop di : Ohh finally!! Idiots are here ! Guys, itna jaldi kyun aaye... Next year ke b'dae ke liye toh abhi bohot time hai ! Huh ! :/

Hetal : Uffo di ! Aapke aandar bhi kya Payal ka bhoot ghus gaya hai? Hamesha chilate rehne wala !

Payal : Oyye ! Kya re... Chup ho jaa.. Warna, i'll beat u upp samjhi kya !!

Hetal : Partnerrr... Sissyyy... Bachao mujhko iss monster se *Running behind my partner(Nisha) and sissy(sejal) *

Nisha : Oyye payu ki baachi...! Tu meri partner ko kuch mat bol samjhi ! *Turning towards me* Tu tension mat le partner mai hu na tere saath !!

Hetal : awww... My partner !! Lubb u *Hugs*

Nisha : Aww.. Partner lubb u tooo !!

KK (Kuhu) : Oyye, partner's, ek dusre ki chamcha giri bandh karo !!

Rupu (Satarupa) : Haa yaar kuhu, ye log har jagah partner-partner ki nautanki chalu kar dete hai !

Annie : aree tumlog jagda kyun kar rahe ho !!

Sapna : Annie tu chup !!

Annie : aree...

Sejal : hehe... Fight dekhne mai maza aa raha hai...

Nisha + Me : Aee... Tumlog na...

Preetu : SHUT UP GUYS !! Har jagah shuru ho jaate ho ! Nalayako !! Di ka b'dae hai ye !! Atleast wish toh karo !! Wish karne se pehele hi ladai chalu... Bewakoof log !!

Kamini's : *Bit our lips* Opps sorry !!
Bhul gaye the ! HAPPPYYY B'DAEEE !!!
*all hug together*

Roop di : Ohh finally tumlog ne mujhko notice toh kiya !! Huh !!
Abb tumlog toh aa gaye ! Lekin ye baki teeno bhi tumlog ke jaise ho gaye hai abb !!

Aroma : Kaun log??

Maggie : Ha kaun aa raha hai aur?

Aarushi : ha ha... Aur kaun aa raha hai?

Roop Di : Aree tumlog chup rahoge toh bataungi na... Our one and only late currents !! Late current kaun hai..??

Hetal : Ohh mai batau !! Mai batau !!

Sejal : ha humlog bhi samjah gaye ! Bata de !!

*All together* : ArSha :-P

Payal : And what about tannu and sneha? Aren't they coming?

Roop Di : Only shan is coming with them ! Sneha is out of town for some urgent work !

Nisha : Achaa ok !!

Roop di : Uff !! I wonder these 3 idiot's are gonna come or not !!

ArSha + Shan : Ohh.. Sorry sorry.. We are late !! *Happy B'dae roooppp!!!

Roop di : thank god tumlog aa toh gaye !

Shakti : Aree... Hume toh aana hi tha, tera b'dae jo hai !!

Amar : Yeah !! Yeah !! Shakti is right !!

Shan : Ha, ha !! Tujhko toh shakti hamesha hi right lagti hai !!

All *except ArSha* : Ahem !! Ahem !!

Amar : Guys ! Please ! U know that i am with Charlie...
Shan : But amar, u and charlie always keep on fighting and aruging !! u guys haven't even talked from last one week !!
Amar : Shan plz... y do u guys always bring this up !! Stop this and start the party !!

Kriti : Ermm.. Yeah lets start the party ! Where's the cake !!

Shakti : Amm.. Wait i'll bring !!

Preetu : ok !

*cutting all the cake cutting ceremony and all*

Shan : *To ArSha* So, u are just friends na...

Amar : Shan please !! I said na... M with charlie !!

Shakti : emmm.. Emm... Guys ! U all enjoy... I'll be back in 10 mins !!

Amar : hey, shaks u alright?

Shakti : hu.. Huh.? Yea.. Yeah.. M al.. Alright.. I'll be back...
*and she went away*

Amar : Why is she behaving weird? I am sure something's wrong !!

Roop di : how do u know that?

Amar : Aree... She's my friend right... I know her more than she knows herself...

Annie : Friend? Come on.. Amar, koi bhi normal friend itna closely nahi jaanta !

Kriti : Yeah !

Amar : Aree, she's just a friend... Actually no ! She's special... But there's nothing other way round !

Shan : Ohh yeah ! Just a special friend !
*Amar gave him a shut-up look* ok ok ! I will keep quite !!


Here, the kamini's + shan are together now !! *ArSha are not with them*
ArSha, they are in their world with each other... Never realising that even other people are around them !!

Kuhu : *Looking at ArSha* *To Kamini's +Shan* : Guys, its clear that they love each other ! But why dont they accept it !

Preetu : Yeah kuhi, life mai first time tune koi correct baat boli hai... Everyone know ki they love each other, but just not ready to accept it !

Shan : I think shakti knows her feelings about Amar but she's just not saying it because amar is with charlie !

Sejal : Ohh, so u mean ki its just Amar who should realise about his feeling's !!

Sapna : Guys, kuch toh karna padega !!

Maggie : Yeah right, lets do something to make Amar realise his feeling towards shakti !!

Payal : But kare kya?!

Nisha : yeah ! Amar ko manana is not that easy !!

Aroma : Agree ! Its not that easy !

Roop di : Guys ! I have a plan !!

Aarushi : Kya?

*She tells her plan to everyone*

Hetal : wha di ! B'dae ke din toh kya dimag chal raha hai aapka ! Issliye bolti hu mere saath raha karo, dekha mere saath rehne se aap kitne intelligent ho gaye ho !!

Roop di : duh ! Ha ha ! Bas khush ! Ab chup ho jaa samjhi !!

Sejal : Haww, meri sissy se aise baat mat kar !!

Roop di : Seju tu...

Shan : Guys ! Guys ! Guys ! Fight baadme ! Now lets execute the plan ok !!

Roop di : Yeah !! So shan are u ready to do it??

Shan : yes ! Anything for them !!

Roop di : Ok, so guys !! Let's do it !!

All together : Yeah !!

Shan : So here i come ARSHA !!!

Scene shift to ArSha !

Amar : So, amm... Mere baare mai tujhko pura knowledge hai ! But i still i dont know who's that guy?

Shakti : Guy? Which guy?

Amar : Aree wahi guy whom you love !

Shakti : Hai koi special, why should i say? *Smirks*

Amar felt a pinch of jealousy somewhere !!

Amar : WHT !! U love someone...

Shakti : Ha toh, tujhe kya problem hai...

Amar : Shakti, tu...

*Before he could complete, Shan interupted them*

Shan : Hey guys,
*Turns towards Shakti* : Can i have a pleasure to dance with the most beautiful woman*
*Turns to Amar* Do u mind if i take her for sometime ?

Amar : Am..
*Before he could complete Shaks cutted him*

Shakti : Why would he mind shan? I would love to dance with u ! :)

Shan : *He forwards his hand towards her*

Shakti : *She holds his hand*

And he takes her to dance floor leaving someone burning there.. :P
Shan sees Amar's face and looking at him it's Obvious that he's jealous !! Shan chuckles at that !!

Here Amar is alone and fuming at them !!
Roop di came near him and started chatting with him...
After seeing shan and shakti dancing together,
Roop Di : Look Amar *Points towards Shan and Shakti* Dont they look cute together?

Amar *To himself* : Cute? My foot !

Di hears that and chuckels but pretends that she dint hear anything...

Roop Di : Did u say anything?

Amar : Huh? No no !

Roop Di : Ohh ok !! So i was saying... They look sooo cute together na... Awww... Look at them, so adourable !! You know looking at them anyone can say that something's up with them !! Kuch toh hai !! What do think?

Amar *In his mind* : WHT !! Is shan the guy shaks was talking abt? She love him? No.. No... No ways ! I cant let that happen ! She cant love anyone else... Wait, who am do decide that she cant love anyone else... Why am i not able to digest the fact that she loves someone !! What's wrong with me?!!

He was busy in his thoughts but a voice brought him back !!

Roop : AMARR... !!!!!

Amar : huh?

Roop : Kab se thoughts mai duba hua hai.. Kab se be bula rahi hu... Acha chod... Chal na lets do something for them... I mean.. Like.. Un dono to saath lane ke liye ! Look at them man, unki chemistry kitni awesome hai !! You know, D3 ne shan and shakti ko saath cast karte toh unki chemistry kitni hit hoti.. Pure records
break kar deti !!

Amar : Hey, no ways ! ArSha ki chemistry dekhi nahi hai kya kabhi !!! We both are any time the best !! Our chemistry is unbreakable !! Hamari chemistry ke baare mai kabhi suna nahi hai !! We both are best together !!

Roop : Wohoo ! Amar.. Cool down !! I agree that your chem was good but you are already taken away by charlie na... So dont you want your best friend to fall in love with some she deserves.. A guy like shan !

Amar : Amm.. Amm.. I'll be back !

Roop : Ok !

And he went to drinks counter and sat on a seat there and turned to have a clear view at the dance floor... Shan and shakti were having a good time on the floor...
This was aching his heart ! He was felling that his heart will literally break down into pieces...

Amar : Why the hell am i felling so insecure, jealous !! What the hell is happening to me, why am i'nt able to see shakti with someone else !! Just a thought of shakti being with someone is almost taking my life out of me !! I dont understand what's wrong with me !!

Here, with shan and shakti !
Shan's back is facing amar and amar is not able able to see shakti as he can only see shan's back !!

Shan turns his face to see amar's fuming face glaring at both of them !
Then a idea stuck in his mind !

Shan : Hey shakti, there's something near your nape !

Shakti : what?

Shan : Wait i'll remove !
*he tilted his head a bit*

Here, looking at shan titling his head, Amar thought shan is kissing shakti !
Looking at this he could not control his tears and he completely broke down !!
Maybe he understood what was wrong with him but maybe he has not accepted it yet !! He was damn angry as he could not see anyone else kissing shakti, he could only imagine he himself kissing her !!

Ok that was it now !! He could not see her with shan now !!
So he went on the dance floor, caught her wrist and literally dragged her up in a room and closed the door !
And she was stuck between him and the wall in the room !!

Shakti : What's wrong with you kunwar !
How rude was that !! And shan, what he must be thinking !!

Amar : You are thinking what shan must be thinking ! And what about me !!

Shakti : What !! What do u mean?

Amar : *He banged both his palms on the wall on the either sides of her face*
How could you do this me !! How could u just do it !! *Tears rolled down his eyes* *He was angry at the same time*
*Shakti was shocked to see this side of amar*

Shakti : Do what?? What are u talking about...

Amar : About the kiss !

Shakti *Confused* : what kiss?? What are u...
Before she could say anything..
She realised that he was kissing her... She was dumbfounded...
His lips met her... He kissed her fiercely.. His kiss showed all his emotions... Showed his anger, showed how hurt he was... Showed his feeling towards her...
Her eyes were closed... Her heart was jumping high... Her knees went numb.. He slid his left hand on her waist line to support her... He crushed his body over her... He tried to enter her mouth.. But she was too shocked to react.. He nibbled her lower lip... To which she opened her mouth.. His tounge entered in his mouth.. His tounge playing with her... He kissed her like there was no tomorrow... His right hand caressing her waist...
He left her lips and started kissing her nape.. His hand slowed slid inside her shirt caressing her soft skin... His lips shifted from her nape to her throat giving her love bites... While kissing he asked "Why did u kiss shan?"... She was not in her sence... He asked the same question again... Then she realised what he asked and she jerked back and pushed him away... And said "what??? Kissed shan? Are u mad kunwar"

Amar : i saw him kissing u... I saw him titling his head...

Shakti : idiot ! He dint kiss me... There was something on neck, he was just removing that !! How could you amar... How could you just think that, me and shan... No no !! There's nothing between us.. Coz i love...

And she stopped...

Amar : Love? Whom? *He moved closer*

Shakti : *closed her eyes* You !
Amar was dumbfounded... He was not able to believe what he just heard !

Shakti : *Tears started rolling down from her eyes* Yeah ! I have always loved you kunwar... From the day i realised what love is... It was only you... And will always be only you... No one can ever take your place in my heart... I... I... I dint say u anything because.. Because.. I dont want to lose u... I dont want to lose your friendship, which is the only thing left for me to live for... *She opened her eyes*

Amar was shocked... He left the room without saying anything !!

Shakti thought that she lost him forever.. She lost him.. His friendship.. She lost her world... Just at A thought of him being not with her, she started crying badly... She broke down and fell on her knees crying badly...

Here, after coming out of the room.. He thought for a min and then called charlie !

Charlie : Hey darling !

Amar : Charlie.. Amm.. Actu.. Actually i wanted to say you something...

Charlie : Yeah say na !

Amar : I am sor.. Sorr.. Sorry !

Charlie : Sorry? For what?

Amar : Charlie, i.. I.. Dont lo.. Love you.. I dont love you... I realised that.. It was just a attraction towards you... I know its my fault and you are not going to forgive me for this... But please try to understand.. I. I dont love you... I love...

Charlie : Shakti?

Amar : How.. How do you know that?

Charlie : Maybe, i had always known this...

Amar : Charlie.. I am extremly sorry... Please.. Please forgive me... Please...

Charlie : Hey, please dont be sorry... Somewhere i always knew that you loved her... I was selfish... I dint wanted to lose you... I knew some or the other day you will realise it... Just wanted to spend that time with you...

Amar : Thanks a lot... Thanks a lot for understanding me...

Charlie : *Rubbing away tears from her cheeks which were flowing down from her eyes* Ok ! So enough of this emotional torture... So gabru jawan.. Did u say her ki you love her?

Amar : Am.. No not yet !!

Charlie : Ufo.. Then what are waiting for... Go and get your love... Dont let it go away from you... !! My good wishes are with you... And promise me... That we will always remain friends...

Amar : thanks charlie.. Yes... Friends !
Ok bye !

Charlie : Bye !

Now he knew what he has to do...
He went back to room... And saw shakti crying badly... He ran towards her held her and said "shaks.. Shaks.. Please dont cry *with his finger on her chin he made her look at him* dont cry please"

Shakti : please.. Please.. I am sorry.. Please dont leave me.. I dont want to loose you *She caught his shirt and rested her head on his chest still crying*

Amar : *caressing her hairs* : Pehele toh sushh... Bilkul chup... Stop crying.. I am here.. With you... Forever with you... Stop crying and look at me !

She looked at him... He sucked her tears and then kissed her... A small kiss...

Amar : I love you shakti... I was so dumb that i dint realise anything... How can i... !!

Shakti : But charlie...

Amar : Dont worry... I told her everything.. And she's not mad at me for this... *Smiles* and i am waiting...

Shakti : For what?

Amar : you reply.. Those 3 words...!! Be fast... I cant wait more...

Shakti : *Blusing* I... I.. I love u *and then hid her flushed face in his chest, hugging him as tightly as she could and even he reponded to the hug !

Amar : am.. So we should go down... Everyone must be waiting...

Shakti : Ok !

And they went down with their arms around each other... Both blusing to the core.. As they walked down...

Shan : Gosh ! Are u guys together...?

Amar : Yes !! Together forever...

Shan : Wow ! *To gang* Means hamara plan work kar gaya !

Shakti : Plan?

Shan : amm.. Woh... *and he narreted everything*

Amar : Kamino... Tumlog !! Gawd !! Aaj mai bohot khush hu issliye chod raha hu...
*tO roop* Roop !! Your b'dae proved really special to uss... !! Lucky day !! And guys, thank you all for this !

Kamini's +Shan : Anytime !!

*Group hug*

---The End--



Edited by hetalt29 - 30 December 2012 at 11:52pm