since RES for update has been made already...here i m to RES too...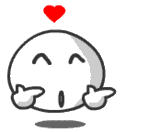 ************EDITED*****************
first of all Beautiful pictures..! I m lost in their beauty itself...especially the first one...of the dance.
Then...wow! A perfect date!
Offcourse Arnav had to know she dance...how will he not? when he knows really well how to use his charm around all girls...especially me, Jahnvi and Shagun Di. Ahhh...poor us! R always left just to drool over him...
sometimes the MEG in there... envy Khushi here...
but still happy to have Matt to be around with if not Arnav
Ok...on a serious note...Offcourse a beautiful update...I felt the song's music was jst meant to be blending with ur words. Really Beautiful...it was giving the desired charm of the Spanish surroundings. I found the song to be perfectly fitting. PERFECT CHOICE!!
And then, the Sensual Dance...! ahh perfect opportunity to keep the girl as close as u want...
LOL! and WHAT THE??? Khushi talking about the
Little one
..well tht was definitely beyond the belt!
but i m really surprised to learn this Khushi is gutsy enogh...this is gonna be a treat to read about intimidating Khushi.
And then offcourse...ASR is taking it slow...hmmm! desperate to keep it going! *wink*
and "never one to date" Khushi waiting for her "date" to call...hmmm...Desperate agn! *wink wink*
It was amazing to read an update of HAM too. thank u!


Edited by crazy4ArnavSR - 22 February 2013 at 9:43pm