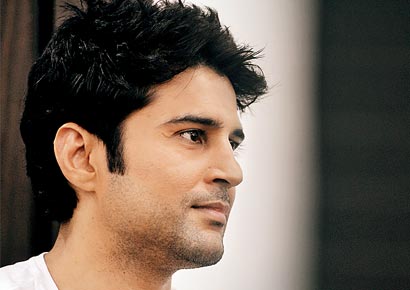 Rajeev Khandelwal
DNA
When Paresh Rawal, Rajeev Khandelwal and Tena Desaewalked in to the DNA office, there was a wave of humility, confidence and grace. Amidst conversations and cheer, the actors got candid and witty. Excerpts from the conversation:
Tell us about your new film ?
Rajeev: While you must be watching thrillers everyday, Table No. 21 is nota routine one. It is the kind of filmwhich will keep you at the edge of your seat, but at the same time compel you to think about it. Mostly what happens is, you watch the film, you enjoy it and say it was a great cinematic experience. But there are very few films that you carry back home...
How is it working with newcomers as compared to seasoned actors?
Paresh: Newcomers these days are very clear, in fact they are more prepared than before. Earlier in the80s or 90s, the actors would come to the set, then the script would be written and slowly things would roll into place. The atmosphere is healthier now.
How was the interaction between the three of you during the shooting?
Rajeev: It was complete fun. The unit was very young and Pareshji can fit into any age group. We spent a lot of time together. We had a blast and didn't even realise we were doing an intense film. Anyway, it cannot get intense when you're working with Pareshji. He kept us going with his one-liners. I cannot remember a single day, when we were tense.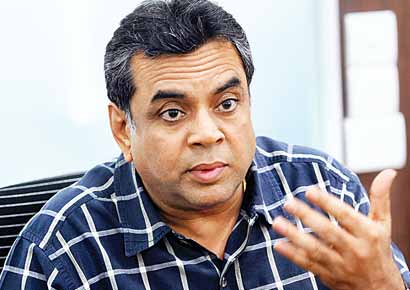 Was it easy for you to disconnect and keep aside the darkness and intensity of the character that the film demanded?
Paresh: Certain roles affect me, but my training as an actor and the control over the craft, allows me to disconnect
How has this new project been for you after your Hollywood sojourn?
Tena: This film has been difficult compared to the previous one. This is a thriller and it gets progressively really dark and intense and I am pitted against these two (Paresh Rawal and Rajeev Khandelwal). They are both at ease with high intensity scenes.
Did you find working with senior artistes, like Paresh Rawal and Anupam Kher intimidating?
Tena: It is stroke of luck that I have been able to work and learn from such brilliant actors. That is the most important thing for me right now.
There are lot more barriers a televiison star has to break in the absence of a godfather in the film industry...
Rajeev: A film is not run by names, it is run by content. Paresh Rawal is an example of the same. When someone comes along and breaks the myth, everyone starts looking up to that person. It is all about breaking rules. I am not the quintessential Bollywood hero. I don't want to be one. There are already so many of them
Do you think actors and directors are finally getting their due?
Paresh: With new ideas surging in, this change has been triggered. The earlier trash still exists. But the new projects are challenging. Good roles are written. The sensibilities have changed.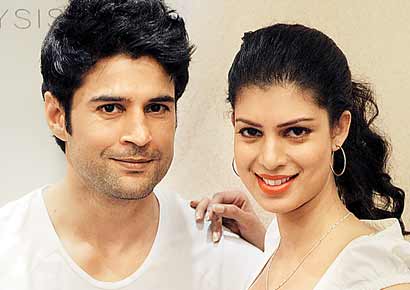 Comedy comes naturally to you. How does your acting look so effortless on screen?
Paresh: The only thing that works for me is belief in my work. The training and the experience that I have got in theatre makes it easier for me. Also a good co-actor adds to the ease of the performance.
Some of your most memorable performances were in films like Hera Pheri and Andaaz Apna Apna. How do you play two comic roles differently?
Paresh: The script does it for me. Sometimes you have to segregate the two with a hammer, but with a good script it can be worked out.
When would you say the change started happening in the industry?
Paresh: I think the change started taking place in 1998-99 with movies like Dil Chahta Hai and Lagaan. There is a new kind of writing in today's cinema. When Dibakar Banerjee narrates a script to me, it seems as if he is having a conversation about life and not just repeating filmy dialogues.

The kind of films you have done have been very different. Do you select these films on any criteria?
Tena: I haven't completely figured that out. I am the kind of person who likes to watch sensible movies, and that is the kind of films I would like to do. But I also think its important to do other genre that are entertaining and not always intelligent. So far I have gone with films that are sensible but that doesn't mean I have made a pattern of it.

— Transcribed by Kaushani Banerjee