Part 10
All buddies were in the class except KD. He came there n talk to Kiiya.
He wanted to asked her for their 1st date.
KD: Kiya wo kuch pochna hai.
Kiya: Han pocho.
KD: Kya tum mere sath chalogi?
Kiya: Kahan?
KD: Wo... Date pe..
She felt so happy she smiled n was about to ans teacher came there n all sat on
their seats.. After the class KD again asked her but this time Juhi took Kiya with her.
In canteen Kiya was with the buddies KD went there n asked her.
KD: Kiya mjhe kuch janna hai.
Bobbey interrupted n took kiya with her.
KD got angry n holds Kiya tightly n shouts.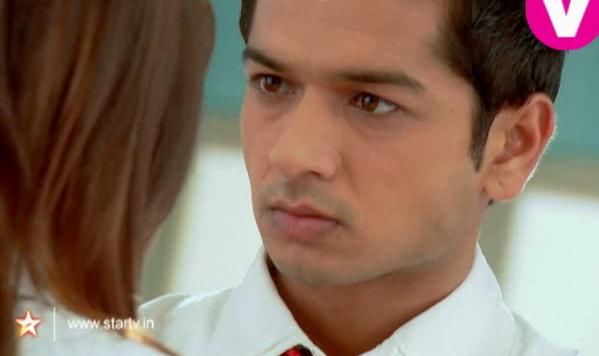 KD: Kab se poch raha hoon tum jawab kyun nahi de rahi?
Kiya: Wo mai...
KD cuts her.
KD: Bolo Kiya chalogi ya nahi?
Piddi: Par jana kahan hai?
KD shouts.
KD: Date pe jana hai aur kahan..
Then he realized what he said.. And buddies were in action they moved
around to Kisha n start teasing them..
Samar: To janab tareekh pe jana chahte hain?
Piddi: Abay oye nawab k bachay, date hoti hai date...
Juhi: OMG... Kisha's 1st date..
Bobbey: Par tum log jaogay kahan?
RV: Jahan bhi jao dude kisi achi jagah jana hai agar idea
chahiye to mai hoon na after all I'm experienced.
Panchi: Stop it guys ab dono ko tang karna band karo.
Then KD moved closed to Kiya n asked her in full romantic mood.
KD: Kiya kya tum mere sath date pe chalogi?
Kiya was confused what she can say in front of all buddies.
Then she answered.
Kiya: OK..
KD and all buddies smiled n KD moved from there.
In 2 sec Kiya also went from there.
Then Kisha decided to met in a park for their date.
KD was in the park waiting for her.
And the song played from movie Vivah..
Jane kya wo keh gai aankhon ki bhasha mai
Dil mera dole asha nirasha mai...
Us par jan leva ye thanhai Sajni...
ho ho ho ho
Kiya came there..
Dheeraj dhar teri ayi re ayi Sajni...
Aaye bina teri reh nae payi Sajni...
KD looked at her.
Ane se tere chandni si chahyi sajni..
Kiya was looking beautiful she wore shalwar kameez with light jewellery,
There was a dupatta, anklet.. She looked perfect.
(Sorry I didn't know how to define dresses of persons so galti ho to maaf karna
)
KD was lost at her. He came to her but he had no words. Kiya called her but he
was not listening she again called him n finally he spoke some thing.
KD: Wow... Beautiful.
Kiya blushed.
Kiya: Kya?
She teased him but he was lost.
KD: Tum Kiya..
Both were looking at her with their cute smiles.
KD: Chalo tumhe kuch dikhana hai.
Kiya: What?
KD: Kiya bht sawal karne lagi ho chalo..
KD took her with him on other place her driver was still outside of the park.
They went from the back side door of that park n outside of that place he blind
folded her.. And with her he entered in that place n then he opened her blind fold.
When she opened her eyes she saw a view in front of her eyes.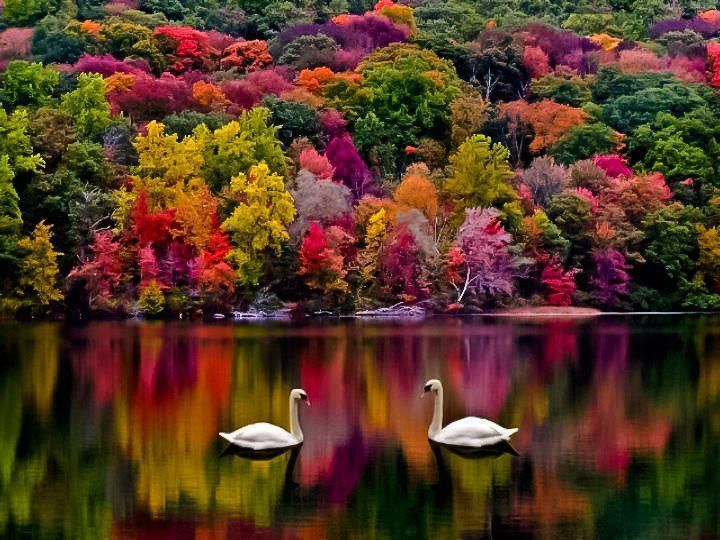 Kiya: It's lovely.
KD: Tumhe pasand aya?
Kiya: Pasand? Infact bht pasand aya..
KD: Thank God.
He gave a calm look.
Kiya gave him confused look.
KD: Wo actually mai dar raha tha k tumhe ye pasand ayega bhi ya nahi..
Kiya: KD itna beautiful view to hai pasand kyun nahi ata.
KD: Mjhe laga k KIYA GUJRAL ne bht ache views dekhehe hongay to ye
pata nhi usay kaisa lagayga.
Kiya: KD wo sab ek side aur ye ek side b/c ye mjhe tum ne dikhaya hai.
To ye to waise hi special hogaya mere ly.
Again both lost in each other eyes.
Kiya: Ab chalen?
KD: Itni jaldi kahan, abhi to bht kuch baqi hai.
Kiya: You mean aur surprise?
KD nodded "Yes"
He took her in a room. That room was full of dark. She got scared n hold his hand.
Kiya: KD ye kahan le k ja rahe ho?
KD teased her n said in romantic mood.
KD: Aj mai tumhe apna bana lunga.
Kiya: What?
KD: Aj hum do dil ek jaan ban jayengay.
Kiya: Kya?
KD started laughing.
KD: Kiya.. Daro mat mai hoon na tumhare sath.
Then the lights turned on, there was a carpet of Roses, a romantic table for two.
KD raised his hand and said.
KD: Chalen?
She holds his hand n both moved to the Table.
Kiya: Wow KD.. Ye tumne plan kia?
KD: Tumhe acha laga?
Kiya: Bht ziada. Tum to bht romantic ho.
KD: Tumhe isi type k ladke pasand hain na.
Kiya: Mjhe ladke nahi ladka pasand hai jo tum ho..
Then KD asked her for dance n both danced.
Both enjoyed every moment.
Then they decided to go back. Both reached the park Kiya came out first n took
her way to home, then after few seconds KD came out n he also moved.
After short distance Kiya's car stopped n KD saw that n asked her for lift n Kiya
sat on his bike.
KD: Waise tumhari car humara bht sath deti hai.
Kiya: Kaise?
KD: Teacher's day ki party pe bhi to... Us din 1st time tum meri bike pe bethi
thi.
Kiya: Han.
KD: Chalen?
Then they moved to home. Suddenly KD stopped his bike with long break.
Kiya: What happened?
KD: Puppy.
Kiya thought that "Kiss" n shouts
Kiya: What?
KD turned looked at her n got his point.
KD: No no I mean a little puppy, Samne dekho.
Kiya saw that puppy.
Kiya: Oohhh!!!!!
And both blushed. n moved to home.
Kiya said to KD stoped his bike few houses away from her house b/c of her mother.
Both were doing Ishq wala love behaviour.
Kiya: Bye
KD: Ok Bye
She again said.
Kiya: Bye
KD: Bye Kiya.
Kiya: Bye
KD: Kiya kuch kehna hai kya?
She shook her head "No"
KD: Toh?
Kiya: Kuch karna hai.
She kissed him on his cheek n ran away.
KD was still there, he was confused that what happened to him,
he touched his cheek n smile then blushed then laughed then
again confused n smile n moved from there..
Part ends...
Sorry if there any mistake.
Hope u liked it...
Press the like button n Give ur comments on it


Edited by kishathebest - 07 February 2013 at 7:10am