- -
30TH of December marks the birthday of Yashashri Masurkar.
In her own words she is, 'An ordinary girl, living an extra ordinary life. Yashashri is one of the most natural and versatile actors we have today. As well as being brilliant actor, she has a down to earth personality and is naturally beautiful. Though she is modest about herself, in the view of many people, she is far from ordinary.
She rose to fame as Khanak in Rang Badalti Odhani. But before that, she was already part of Zee Marathi. Being fluent in both Hindi and Marathi, she is now credited to a variety of roles. One co-actor even expressed her surprise, that a Marathi Mulgi could speak Hindi so well.
Besides acting she is a keen photographer and admits, she is obsessed with her camera. With wonderful results: Her photos are no less than, what any professional can produce. She enjoys capturing the natural moments of human life. But admits, her favourite subjects are in nature, be it plant or animals.
She is very artistic and aside from her acting, has showcased skills in painting and crafts on many occasions. She has a talent for poetry and shyari too. One senior star also noted her thirst for learning. This can be seen in her drive to always improve herself, be it participating in Nachle Ve to tackle dance, or to always welcome feedback about her acting. Her latest venture was to host live, for traditional dance competition events across Maharashtra.
Another quality Yashashri possesses, is that, she is one of the sweetest celebrities. In good humour, she calls herself a 'Tikhi Mirchi '. Accepting it doesn't appeal to everyone. Though she is straight forward by nature, she is also friendly and approachable. She has a live simple and high thinking attitude to life.

Her fighting spirit and drive, is something to be admired. She is truly a unique individual and mesmerising on screen. Winning hearts with her innocent and expressive eyes, as well as her captivating smile.
Wishing Yashashri many happy returns of the day. May this year bring lots of success and luck. Wishing her an abundance of happiness and may she always be surrounded by love.
- -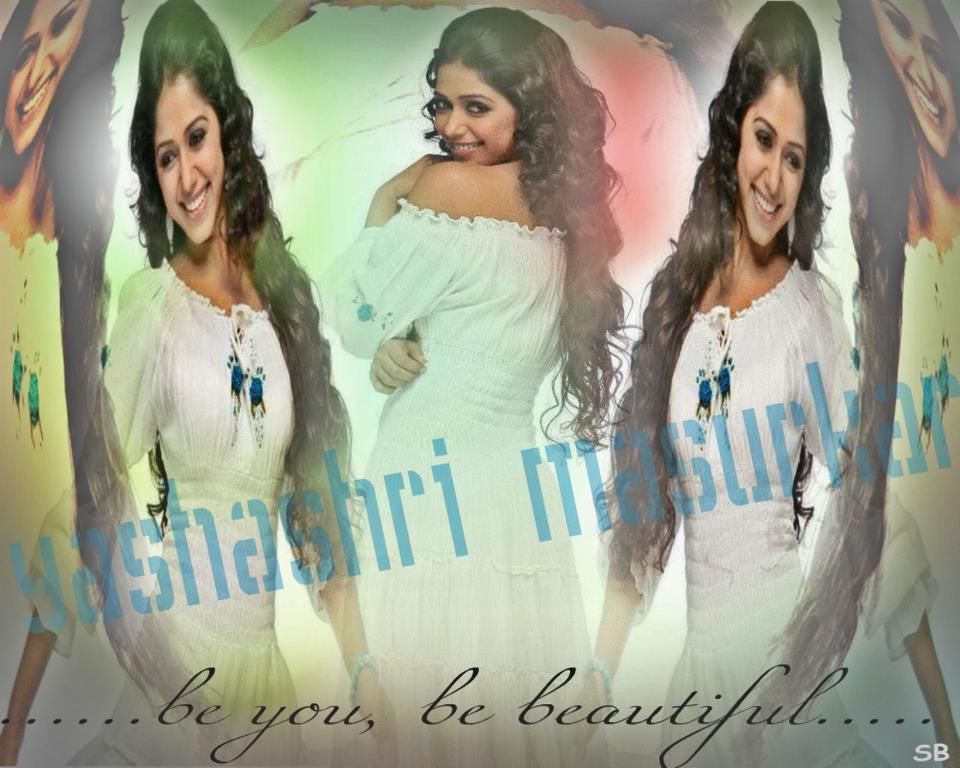 Credit to Shyani...
' Beauty in your eyes
Charm in your smile
Magnetism in your performance
But your most attractive feature
Is your humility
Never change Yashu
Be the same
Longing to see you again
We will remain
Your loyal fans forever '
Credit to Simi...


Edited by The_May_Rose - 29 December 2012 at 10:39am