Hiii Viswai aka Shobi...
Wish You many many Happy Returns of the day and enjoy your day with loads of fun and happiness..God bless u with good health and happiness all thru the years ahead!!...
A HAPPY HAPPY BIRTHDAY TO U!!!...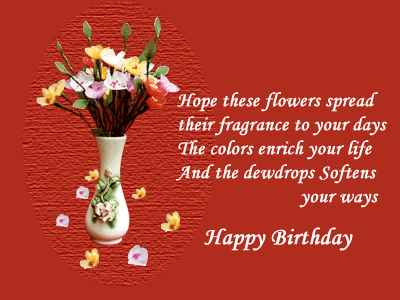 P.S - Prank plan ellam one day laye started as Tanu was so desperate - viswai akka bday w/o prank..plan something nu...it all just started and carried so well...One by one idea was pouring and inbetween with shammy's sothapals...Best was she wanted to decorate the thread and post Tanu is not talking to her, made us all hyper with a
expression...Jaya/Pearl gave a super start immediately...and highlight was SRI closing the thread making it more serious...and was sad he closed the thread...ROFL...strict follower of rules
...but that made it look serious that Tanu and shammy were fighting...
Unknown Victims too into trap was funny .
rofl Pearl - urs was super - no message haha..
...see tanu know what I do when no reply from her...
..


Edited by shubba - 23 December 2012 at 11:37pm